Looking for a Bloomerang Alternative?
Increase your impact with Neon CRM, a cloud-based donor database designed to create donor relationships that last.
Choose the CRM that Grows with your Nonprofit
Thousands of social good organizations choose Neon CRM over Bloomerang for enhanced data management and long term growth potential.
All In One, And Then Some
Neon CRM is complete with everything you'd expect from an industry-leading donor database, and more, including volunteer and member management, online store functionalities, and flexible event management features.
Scale Without Limits
Neon CRM is designed with the flexibility to adapt over time, with more customizations available as your organization grows. Our donor database ensures you're never boxed in to rigid presets.
Support & Resources You Can Count On
Our team is dedicated to providing you with the resources needed for maximum success. We offer professional consultation services, unlimited ticket support, free access to Neon One Academy training courses, and more.
---
Work smarter with intuitive data management tools designed to scale.
Manage donors, campaigns, events, volunteers — your whole operation out of one single, unified software. With Neon CRM, we've built-in added flexibility so you can manage your data, your way.
Engagement Timelines
Get a holistic view of a contact's history with your nonprofit — including donations, event attendance, and more — arranged chronologically.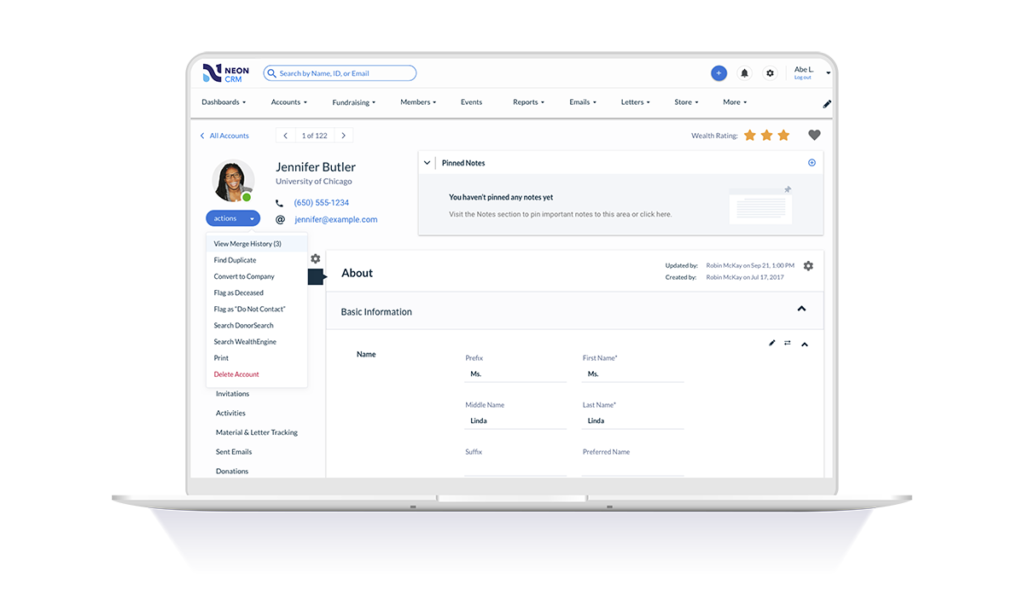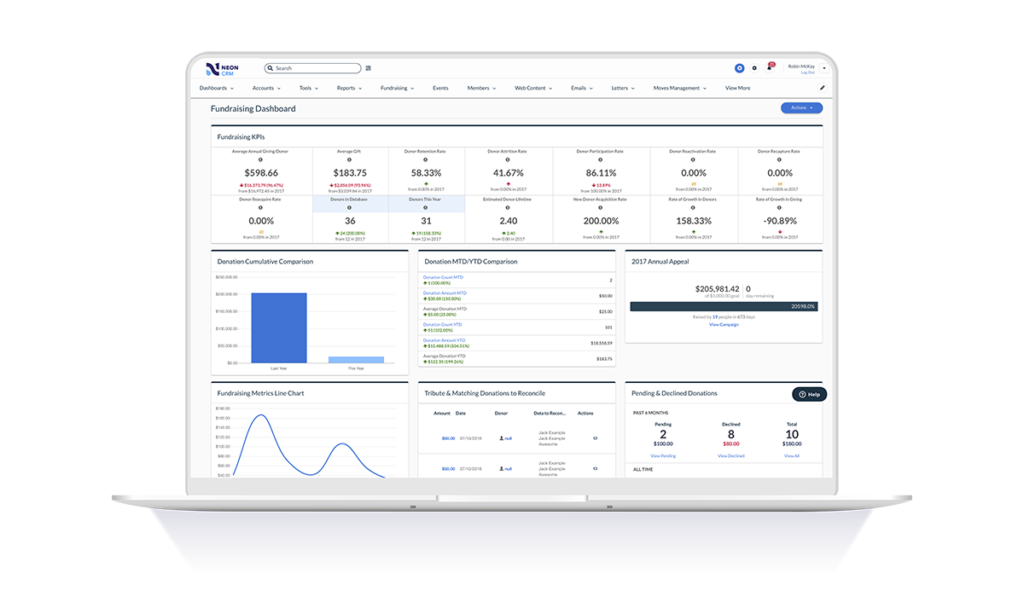 Smart Deduplication
Use the account match feature to automatically check accounts coming into your database from online forms to see if there are existing accounts with the same identity.
"We went from having spreadsheets for all of our programs, an advocacy database just for advocacy, our donor database and special events database. We didn't know what was going on. We honed in on something that was going to work for us, and that was Neon, because Neon CRM does it all."
Anastasia Schriber
Respiratory Health Association,
Neon CRM customer since 2018
Over 3,000 organizations raise more with Neon CRM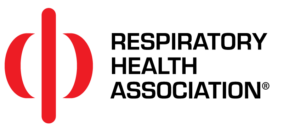 ---
But Neon CRM Costs More Than My Other Option…
Sure, there are cheaper options out there, but cheaper options typically lead to unforeseen costs down the road. Neon CRM offers the flexibility and resources growing organizations need, saving you tech headaches and the cost of future platform migrations.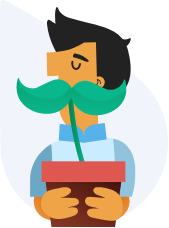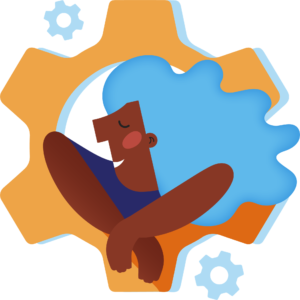 Do I Really Need All Those Bells And Whistles?
You might not! But going without can limit your potential to grow quickly and affordably. Yet it's vitally important not to limit your potential to grow and scale quickly and affordably. That's why we offer multiple packages that can meet you where you are today, while providing you with enough flexibility when you need it in the future.
Aren't All Data Migrations The Same?
Your data is your donor relationships. Mass uploads and one-size-fits-all import scripts strip it of what makes it unique to your organization. Our tailored approach involves a full data audit so you can avoid costly enrichment services down the road.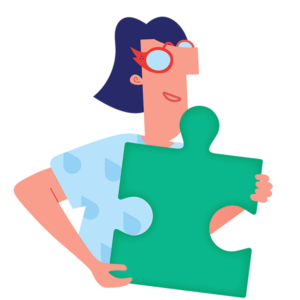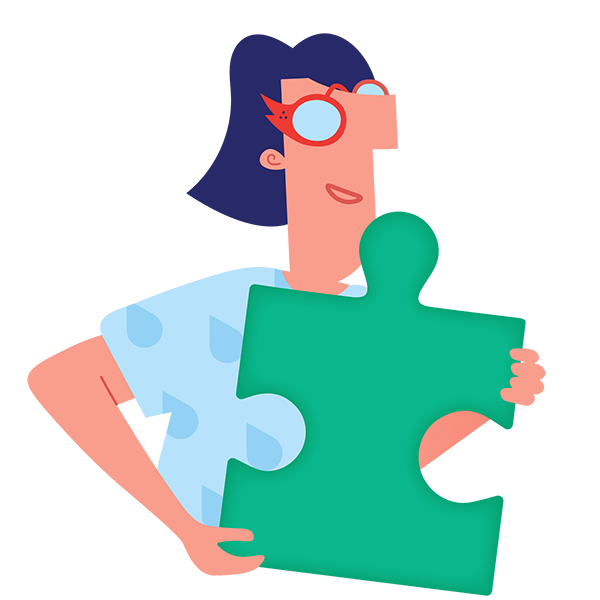 ---
All your favorite tools, united by one powerful donor database
Our certified integrations are the best in the industry. We partner with over 50 of your favorite software providers so you can keep what you want, and lose what you don't.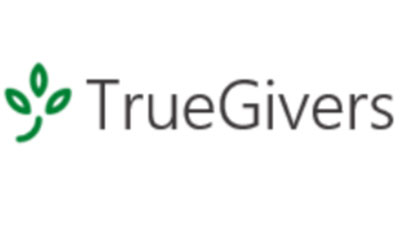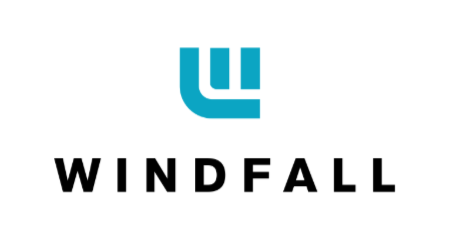 Scale your organization with Neon CRM
Schedule a free consultation today and see how we can help you make good happen.