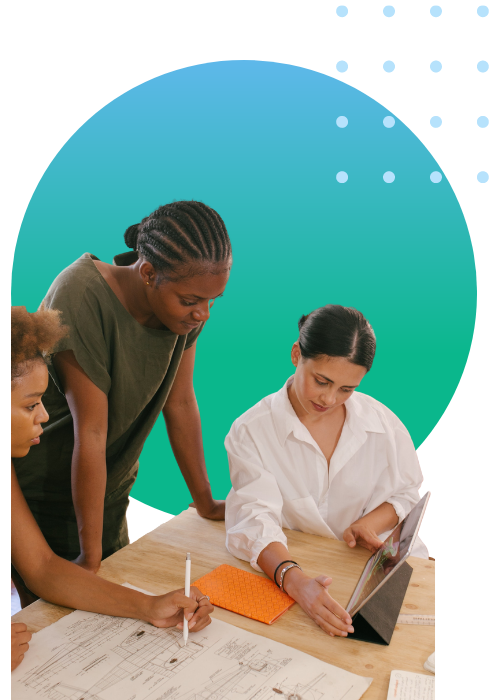 We've got the resources and peer network you've been looking for.
Ninety two percent of organizations say that being part of a community will positively affect their revenue goals. Yet many nonprofit professionals don't know where to look for support.
That's why we've created the Connected Fundraising Community and we're inviting everyone in the social good sector to join us. As a member, you'll get access to resources that make your day-to-day tasks easier and join conversations with nonprofit practitioners to inspire, motivate, and learn from one another.
We'll also share tips on how to gain better donor insights, deepen your supporter relationships, and help you become more confident in leveraging technology to raise money for your mission.
With our community driven research, regular check-in emails, and collaboration-centered approach, there's no better way to become the fundraiser you've always dreamed of.
Why should you join?
As we build our community together, we will help you find a deeper understanding of your donors and learn how to connect your year-round fundraising strategy with important milestones and giving moments like GivingTuesday.
When you join the Connected Fundraising Community, you'll get:
Monthly Discussions
Join us for a monthly live stream on Facebook and YouTube where we address challenges that have been chosen by the community through curated Ask The Expert interviews
Slack Community
Access to a group of nonprofit professionals excited to exchange thoughts and ideas spurred from prompts, resources, and timely conversations
Fundraising Resources
Exclusive resources, webinars, and small-group meetings where you can lead the conversation or sit back and absorb
Community Research
Help drive the future of our research into generosity experience trends by participating in community-driven projects.
Connected Fundraising Community Sign-up
Join a growing community of nonprofit professionals that are getting the resources, insights, and community support they need to succeed every day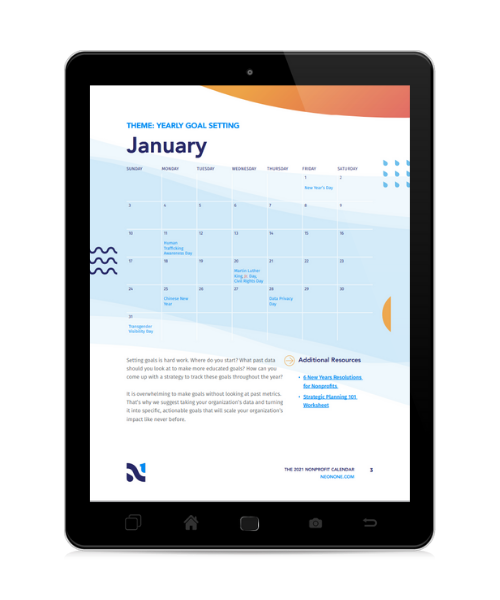 Your Yearlong Planning Guide
Download the 2023 Nonprofit Calendar
The 2023 Nonprofit Calendar highlights U.S., international, and worldwide holidays and cause awareness days to help you plan out your annual fundraising campaigns.
We've also given each month a relevant theme in our downloadable PDF, which includes a list of related blogs, ebooks, videos, and community resources, so you have everything you need all in one place.
Reference this during your campaign planning, use relevant calendar days to build fundraising campaigns and content around, or just use it as a reminder for upcoming holidays.
Fundraising Community
Connect With Your Peers
"One of the new things I have been participating in is the Slack channel and the less-formal virtual calls where we have an opportunity to meet other nonprofit professionals, ask questions, and get feedback on new ideas. This has been so incredibly helpful for me as I am learning my new position and we have already seen benefits to our donors and volunteers feeling more appreciated and connected to our organization."
Alicia Vermeer
Operations Director at Community Youth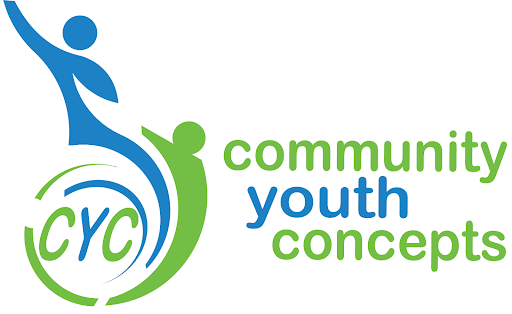 Knowledge and Tools
Resources for Connected Fundraisers
Report Access
Donors: A Behavioral Study
Get your hands on this comprehensive study, and get the information you need to understand the who, what, when, where, and why, of how donors support organizations like yours.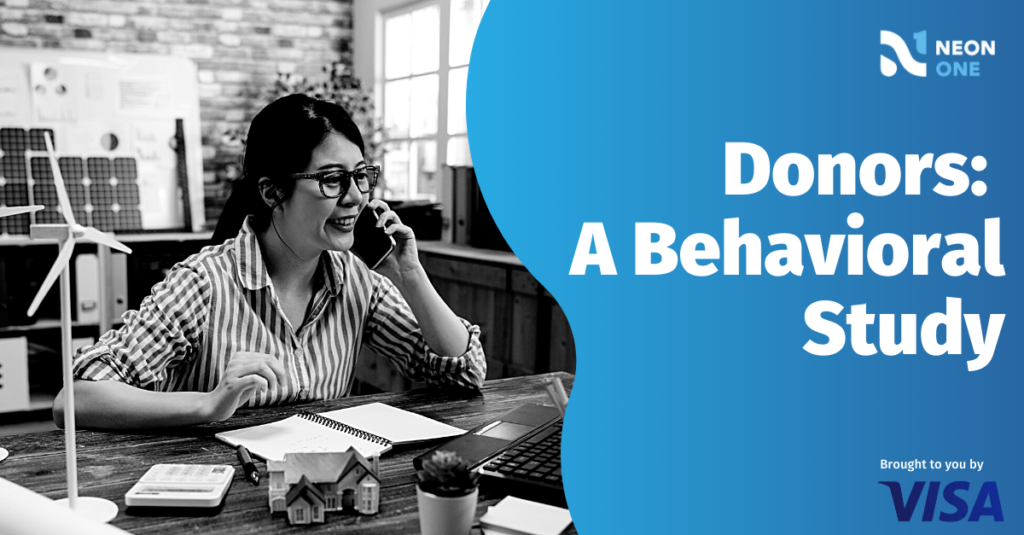 Ready for a better donor management solution?
✓ Build lifelong relationships ✓ Increase donor engagement ✓ Find more donations, faster