What can you expect from GX?
Explore your online experience
Session Styles
Live
Audio Only
On-Demand (with Live Elements)
Session Categories
Main Stage Sessions
Workshops with Direct Take-Aways
Small-Group Breakout Discussions
Social Events & Networking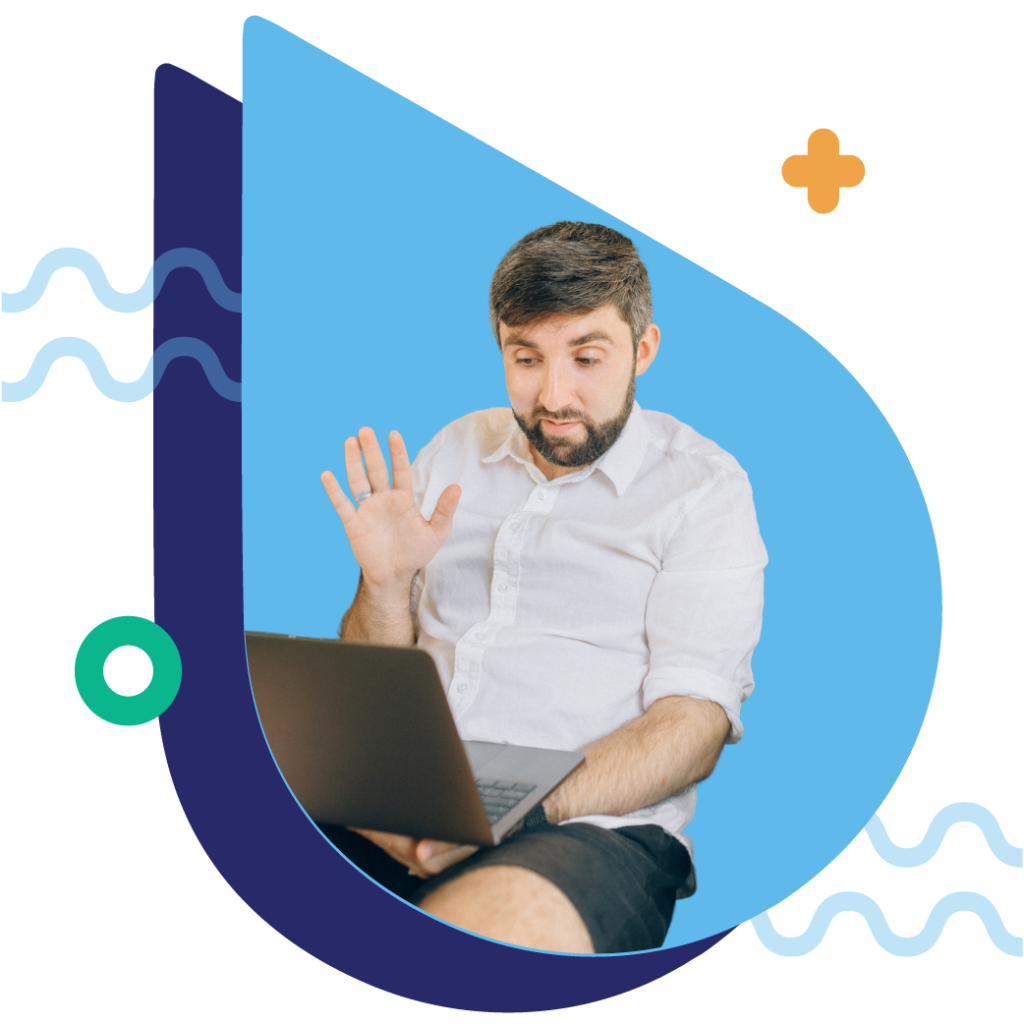 Generosity Xchange Ticket Options
General Access Ticket
You'll get access to live main stage sessions and on-demand videos, including our Keynote Session with Denise Barreto and Imani Barbarin.
Free
Enhanced Access Ticket
You'll get access to everything included in the General Access Ticket along with a small group 2-hour workshop, including takeaways & worksheets.
$49
Community Access Ticket
Everything in the Enhanced Access Ticket + access to a virtual Slack community, swag box, & a Recurring Donations Academy Course.
$149
Use personalization tags to find the content that best fits what you're looking to learn:
Role
If you're an Executive Director, you want tips from other EDs. We get it! Once you register, you can sort through the sessions that are personalized for your nonprofit role.
Mission
Want to learn about trends in the environmental nonprofit sector? We've got you covered with personalized sessions for your nonprofit's vertical.
Beginner vs. Advanced
Whether you are just starting in the nonprofit space or a seasoned professional, we've broken out different sessions to help you find the sessions that fit your needs.
Accessibility
We are seeking to make changes to our virtual event space to create more opportunities for everyone to participate. Our major keynote session will include ASL and live captions. All live sessions will be recorded and available on-demand with captions after the completion of the event.
Accessibility Statement for Neon One Generosity Xchange 2021

This is an accessibility statement from Neon One, LLC.

Measures to support accessibility
Neon One, LLC takes the following measures to ensure accessibility of Neon One Generosity Xchange 2021:
– Include accessibility as part of our mission statement.
– Include accessibility throughout our internal policies.
– Integrate accessibility into our procurement practices.
– Appoint an accessibility officer and/or ombudsperson.
– Assign clear accessibility goals and responsibilities.

Conformance status
The Web Content Accessibility Guidelines (WCAG) defines requirements for designers and developers to improve accessibility for people with disabilities. It defines three levels of conformance: Level A, Level AA, and Level AAA. Neon One Generosity Xchange 2021 is partially conformant with WCAG 2.1 level AA. Partially conformant means that some parts of the content do not fully conform to the accessibility standard.

Additional accessibility considerations
Although our goal is WCAG 2.1 Level AA conformance, we have also applied some Level AAA Success Criteria: Images of text are only used for decorative purposes. Re-authentication after a session expires does not cause loss of data. Some sessions and videos have sign language interpretation and live captions. On demand sessions will have captions and transcripts provided.

Feedback
We welcome your feedback on the accessibility of Neon One Generosity Xchange 2021. Please let us know if you encounter accessibility barriers on Neon One Generosity Xchange 2021:
– Phone: 3122434954
– E-mail: [email protected]
– Visitor Address: 4545 N Ravenswood Ave, Chicago, IL 60640
– Postal Address: 4545 N Ravenswood Ave, Chicago, IL 60640
– Twitter: @NeonOneTech
– LinkedIn: https://www.linkedin.com/company/neonone/
– Anonymous Submission Form: https://forms.gle/HAhpLXWRYUw38j6g8

We try to respond to feedback within Within 24 hours in the lead up to the conference and same day response during the event itself.

Compatibility with browsers and assistive technology
Neon One Generosity Xchange 2021 is designed to be compatible with the following assistive technologies:
– Accessibility of the Neon One Generosity Xchange event platform will rely on both web browser access as well as ability to access the supplied web accessible resources for ASL / CART by Ai Media

Neon One Generosity Xchange 2021 is not compatible with:
– Our event platform vendor Fondi has stated that Chrome is the best operating system for using their services, especially for Chrome's built in accessibility tools for captions.

Technical specifications
Accessibility of Neon One Generosity Xchange 2021 relies on the following technologies to work with the particular combination of web browser and any assistive technologies or plugins installed on your computer:
– HTML
– CSS

These technologies are relied upon for conformance with the accessibility standards used.

Limitations and alternatives
Despite our best efforts to ensure accessibility of Neon One Generosity Xchange 2021 , there may be some limitations. Below is a description of known limitations, and potential solutions. Please contact us if you observe an issue not listed below.

Known limitations for Neon One Generosity Xchange 2021:

1. Live sessions and webinars: We cannot guarantee accurate live captions for all sessions and workshops. because This is due to staffing and scheduling availability as well as concerns about communication delay during the face to face workshops if we rely on a third party platform for streaming the interactions.. We will be providing ASL / CART for all keynote sessions and will be recording and transcribing all recorded sessions. . Please refer to the event platform's descriptions for which sessions will include ASL / CART offerings live or will be provided afterwards within a few business days with captions..

2. Event Chat: We cannot guarantee the screen reader accuracy for any of the chatrooms during the event.because There is a lot of chatter that may occur during sessions and the accurate reading of names and syntax by a screen reader cannot be guaranteed during the event.. We are able to provide a full export of all event chats to attendees upon request, with the caveat that we may remove full names for privacy.. Feel free to use the chat yourself or other communication channels so our team may be aware of issues around understanding and participating in the conversation. We will then work to ensure your inclusion as best as possible in other ways, such as through video networking time..

Assessment approach
Neon One, LLC assessed the accessibility of Neon One Generosity Xchange 2021 by the following approaches:
– Self-evaluation

Formal complaints
If there are any issues with accessibility or violations of the Neon One Community Code of Conduct, then please utilize the provided contact information to reach out to us. We have developed an anonymous submission process if you do not want to provide your identity. All submissions regardless will be treated with the highest importance.

Formal approval of this accessibility statement

This Accessibility Statement is approved by:
Neon One, LLC
Tim Sarrantonio
Head of Partnerships and Business Development / Primary Accessibility Committee Contact

Date
This statement was created on 13 August 2021 using the W3C Accessibility Statement Generator Tool.
Neon One Community Code of Conduct

Neon One is dedicated to providing a harassment-free experience for everyone. We do not tolerate harassment of participants in any form.

This code of conduct applies to all Neon One spaces, including community forums, email, social media, virtual conferences and webinars, and other events that people gather and communicate together, both online and off. Anyone who violates this code of conduct may be sanctioned or expelled from these spaces at the discretion of the Neon One Culture Committee.

Some Neon One spaces may have additional rules in place, which will be made clearly available to participants. Participants are responsible for knowing and abiding by these rules.
Harassment includes:


– Offensive comments related to gender, gender identity and expression, sexual orientation, disability, mental illness, neuro(a)typicality, physical appearance, body size, age, race, or religion.

– Unwelcome comments regarding a person's lifestyle choices and practices, including those related to food, health, parenting, drugs, and employment.

– Deliberate misgendering or use of 'dead' or rejected names.

– Physical contact and simulated physical contact without consent or after a request to stop.

– Threats of violence.

– Incitement of violence towards any individual, including encouraging a person to commit suicide or to engage in self-harm.

– Deliberate intimidation.

– Stalking or following.

– Harassing photography or recording, including logging online activity for harassment purposes.

– Sustained disruption of discussion.

– Unwelcome sexual attention.

– Pattern of inappropriate social contact, such as requesting/assuming inappropriate levels of intimacy with others

– Continued one-on-one communication after requests to cease.

– Deliberate "outing" of any aspect of a person's identity without their consent except as necessary to protect vulnerable people from intentional abuse.

– Publication of non-harassing private communication.


Reporting
If you experience harassment or discrimination in a Neon One space, notice that someone else is experiencing harassment or discrimination, or have any other concerns, please contact Neon One via a direct or anonymous report.

Direct reports can be made by messaging Neon One at [email protected] or, if on-site, by contacting a Neon One staff member.

Anonymous reports can be made here: Code of Conduct Report Form. We won't be able to follow up with you directly, but we will fully investigate it and take whatever action is necessary to prevent a recurrence.

Consequences
Participants asked to stop any inappropriate behavior are expected to comply immediately.
If a participant engages in inappropriate behavior, Neon One may take any action they deem appropriate, including warnings or expulsion from all Neon One spaces with no refund.

Adapted from the Geek Feminism Code of Conduct and NTEN Code of Conduct.


GX Keynote Speakers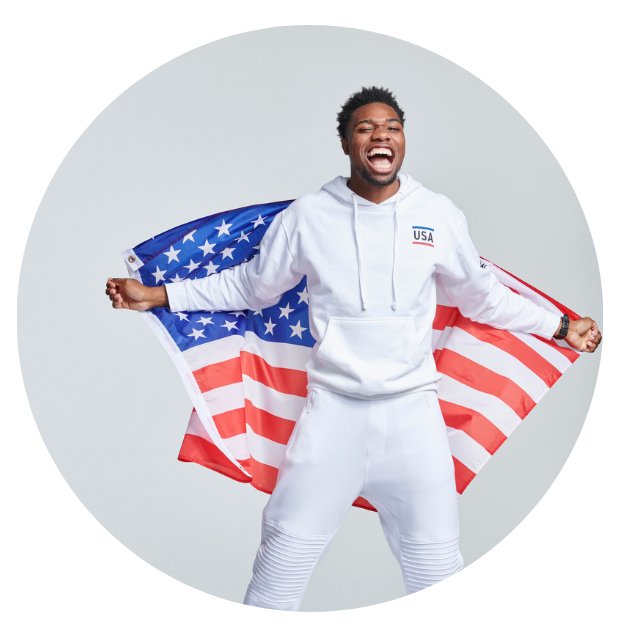 Noah Lyles
Team Visa Athlete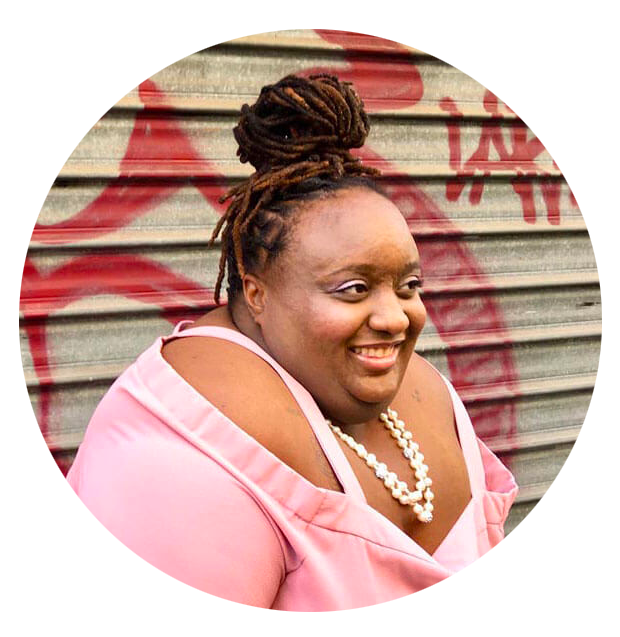 Imani Barbarin
Activist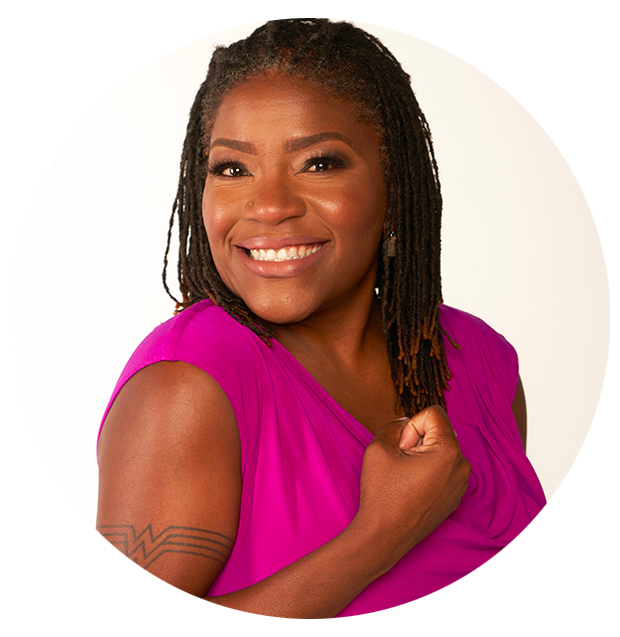 Denise Barreto
Intersectional Storyteller
October 13-14, 2021 | Online
2021 GX Agenda
Pecha Kucha Style: End of Year Fundraising Appeal
Speaker: Your Nonprofit Peers
Hear from 6 different nonprofits as they compete to share their year-end appeal in under 400 seconds. Join live to cast your vote on the winner.
The Neon One Product Keynote
Speaker: Colin Pizarek, VP of Tech Strategy at Neon One
Following the Product Keynote, there will be a live Q&A with more information around specific Neon One products.
5 Game-Changing Habits Every Fundraiser Needs
Speaker: Mallory Erikson, Nonprofit Executive Coach & Fundraising Specialist
You hear it all the time: "I don't have enough time to [insert x]." But what if there was a way to massively increase your capacity as a fundraiser without working more hours?
The Future of the Nonprofit Workplace
Speakers: Christal Cherry @ The Board Pro, Nikki McCord @ McCord Consulting Group, Maddie Grant @ PROPEL, & Ian Adair @ Gracepoint Foundation
Join a special panel of thought leaders to discuss a range of topics on the future of the nonprofit workplace.
Donor Retention, Not Donor Detention
Speakers: Suhailah Waheed, Founder @ Giving Geeks, LLC, & Allison Baker, Neon One
Learn how to put your donor retention tasks on autopilot. In this workshop, we'll lead you through how to begin your automation and powerful donor retention journey.
Keynote: Fireside with Imani Barbarin in Conversation with Denise Barreto
Speakers: Imani Barbarin & Denise Barreto
An impactful conversation about decolonizing the philanthropic and nonprofit space. Unpack philanthropy (and its people) at all intersections of race, class and ability.
Technoskepticism: Why technology is not going to solve our problems


and what we can do instead
Speaker: Mazarine Treyz, CEO of MazarineTreyz.com
Come to this session (at a tech conference!) and learn why technology isn't the answer for inequality and in a lot of cases actually makes inequality worse.
Winter is Coming: End of Year Timeline Review
Speaker: Michael Buckley, Founder @ Killoe Group
A relaxed interview that will unpack the End-Of-Year timeline designed for the Connected Fundraising community and built to support GivingTuesday and Year-End fundraising efforts. Join us for this discussion and join the Connected Fundraising Community today!
5 Donor Types to Engage This Giving Season
Speaker: Najeed Kassam, CEO @ Fundraising KIT
Learn how to identify and appeal to 5 high-potential donor segments that you may not even know exists within your database.
Women & Nonprofit Work
Speakers: Kishshana Palmer, Founder @ The Rooted Collaborative & Mallory Erickson, Nonprofit Executive Coach & Fundraising Specialist
A conversation on what women working in the philanthropic sector experience, and how we evolve our approach to create safe and equitable spaces for all women.
Making It Count: How To Reap The Rewards of a Giving Day All Year Long
Speakers: Lindsey Jakiel Diulus @ YLC NOLA, Kristen Craig @ Greater New Orleans Foundation, & Jenna Kotyk @ Neon One
From giving day success to year round impact. Learn how Young Leadership Council NOLA smashed their goals on Give NOLA and then were able to leverage that into year round impact through Neon CRM.
What Can Neon Pay Do For You?
Speaker: Jake Ayers, Neon One
In this session, we'll explore what's changed in Neon Pay since we launched it just over two years ago, and how our in-house payment processor can help your organization manage online payments.
How to Prepare Your Organization for Technology
Speakers: Tovah Goodman & Kristina Jakstas, Neon One
In this workshop, you will get the tools to start solidifying your priorities, goals and strategies in order to make sure you are matching with the correct online tools. Learn what to ask, what to look for and what customers wish they knew ahead of time.
Who, What, Where, When, Why, How of Donor Behavior
Speaker: Tim Sarrantonio, Neon One
Join Neon One and Visa to get an exclusive preview of the groundbreaking research report launching in December.
Best Practices for Using the Email Feature in Neon CRM
Speakers: Adam Stevenson & Zack York, Neon One
In this workshop, we will explore the ins and outs of the Campaign Email Builder and Email Audiences. We'll share best practices and answer your questions on how to send successful email appeals to your supporters.
Creating Engaging Donation Forms with Neon CRM's New Form Builder
Speakers: Adam Stevenson & Zack York, Neon One
Join this session to explore the features of Neon CRM forms and how they have been designed to maximize donor conversions. We'll also discuss new features coming to the form builder next year and answer your questions during a Q&A with our product team.
Nonprofit Chit-Chat: The Future of Nonprofit Sustainability
Speaker: Alex Legeros & Ellie Fuelling @ White Bear Center for the Arts & Sally Berkhia @ Franciscan Outreach
Join us as we facilitate a discussion with nonprofit leaders just like you to hear about their experiences through the pandemic and where they feel the future of long term sustainability will be.
Save Time, Increase Revenue, & Build Relationships with Workflows
Speaker: Laura Block & Harrison Metcalf, Neon One
Join us for this 2-day workshop to learn how to automate tasks in your CRM for improved relationship building with your supporters and streamlined internal processes.
Innovations in Fundraising
Speakers: Brian Bennici, Zalman Friedman, & JD Douglas, Neon One
Learn how Neon Fundraise has innovated and adapted to industry trends such as livestreaming, and donor matching. We'll highlight core features that will help you elevate your fundraising.
Let's Make Mapping Easy: A Workshop on Quickbooks Online & Neon CRM
Speaker: Gregg Bossen @ Quickbooks Made Easy & Harrison Metcalf @ Neon One
Learn from experts at both Quickbooks Made Easy (top trainers in Quickbooks!) and Neon CRM on how to best navigate a mapping project between the CRM and Quickbooks Online.
Hours of On-Demand Videos
11+ Speakers
All registrants will have access to hours of on-demand videos including everything from Practical Insights to Social Good Trends.
Our 2021 Sponsors