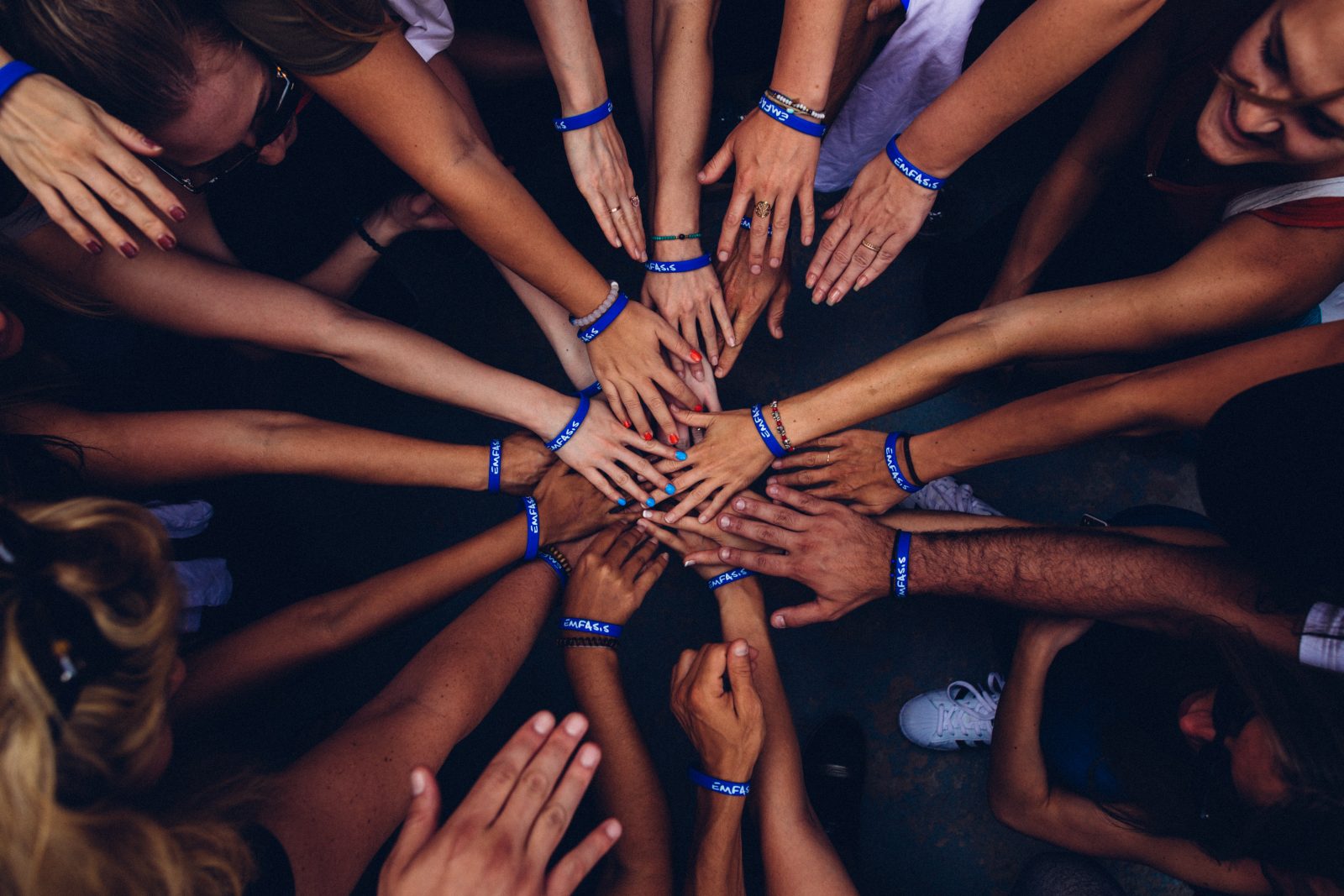 At Neon One, our clients are our 'why'. We exist to help them raise more to support the amazing missions they've dedicated themselves to serving. It's fun, challenging, and rewarding work. And sometimes it calls for a celebration.
Earlier this month, we wrapped our first-ever Generosity Exchange by recognizing six out of the 35,000 nonprofits we support during our inaugural Changemaker Awards Ceremony. It was great to highlight some of the positive work being done in one of the most tumultuous years in recent history.
These organizations are providing for the sick, amplifying marginalized voices, and nurturing their communities for the greater good.
What are the Changemaker Awards?
The Changemaker Awards celebrate Neon One nonprofits and organizations that embody our six core values:
Make Good Happen

: We channel our empathy, passion, and drive, along with our belief that technology can empower mission-driven organizations, to reach new heights together.

Be Extraordinary

: We strive for greatness – in our products, our service, and our collaboration. We support and encourage each other to go beyond our reach because we believe beyond any known end point is something remarkable.

Own the Solution

: We know every problem is an opportunity to create a solution. We don't hesitate to roll up our sleeves, take initiative, and hold ourselves, and each other, accountable to the results.

Grow Together

: We leave egos at the door and bravely embrace the journey to bring our best selves every day. We believe "we" is better than "me" and foster an inclusive work environment that celebrates our diversity of thoughts and opinions.

Innovate Fearlessly

: We explore daily, value big thinking and seize any opportunity to evolve, adapt or change. We stride boldly towards our goals by choosing to challenge assumptions, fail forward, reward progress over perfection, and build for the future.

Stand for our Customers

: We know our success comes only from our customer's success. Love for our customers is woven into every decision we make from how we engage, to how and when we respond, to how we listen, and how we incorporate customer needs, concerns and ideas into our business decisions.
The organizations selected to represent these values were decided upon with the help of our Neon One customer growth, support, and sales teams. Learn more about their missions below.
The Make Good Happen Award: Ulman Foundation
Ulman Foundation changes lives by creating a community of support for young adults, and their loved ones, impacted by cancer. This year, their creative use of technology helped them redesign traditional fundraising events into MOVE Maryland, a collaborative, virtual fundraising movement that will support over 40 nonprofits.
The Be Extraordinary Award: Bike4Chai
Even in uncertain times, the core of Bike4Chai and its mission stays the same: a premier cycling event for riders of varying skill levels, whose enormous proceeds directly benefit the children of Chai Lifeline and their families.
When COVID-19 threatened to cancel this year's event, their team worked quickly to establish regulations that allowed fundraisers to participate safely. Their 11th anniversary event brought in over 500 cyclists riding over 50,000 miles combined. This decisive action worked — on August 13th, they raised over $7 million!
The Own the Solution Award: The Nonprofit Center of Northeast Florida
The Nonprofit Center of Northeast Florida is a vital support system for local nonprofits. They provide services, programs, and information resources for members while advocating for the region's nonprofit sector locally and at a state level.
The Grow Together Award: The Miami Foundation
The Miami Foundation partners with donors to champion their causes and improve local quality of life. Since 1967, they've done this by taking leadership on civic issues, investing in their community, and nurturing philanthropy.
Their work has created countless opportunities for residents, making Miami-Dade County more resilient and fostering home-grown creativity.
The Innovate Fearlessly Award: Unsilence
Unsilence is a Chicago-based nonprofit filling critical gaps in civics education through storytelling, the arts, and serious games. Their work unsilences injustices and marginalized voices by providing a platform and sharing their stories on their terms.
Unsilence programs have reached over 14,000 individuals in over 100 communities. They have also trained over 10,000 educators, teams, college students, and more. Through this work, they spark dialogue and build empathy to inspire healing and social change.
The Stand For Our Customers Award: Queer Women of Color Media Arts Project
Queer Women of Color Media Arts Project (QWOCMAP) strives to make marginalized communities visible and vocal in the most expensive and powerful art form in the world.
Their vision nurtures filmmaker-activists as leaders of social justice movements that incorporate the power of art as cultural resistance and cultural resilience, cultural reclamation, and cultural renewal.
Congrats to All of This Year's Winners…
And a round of applause to all of our dedicated, hardworking customers. Your work drives us to be better every day.
Join the discussion in our Slack channel on connected fundraising