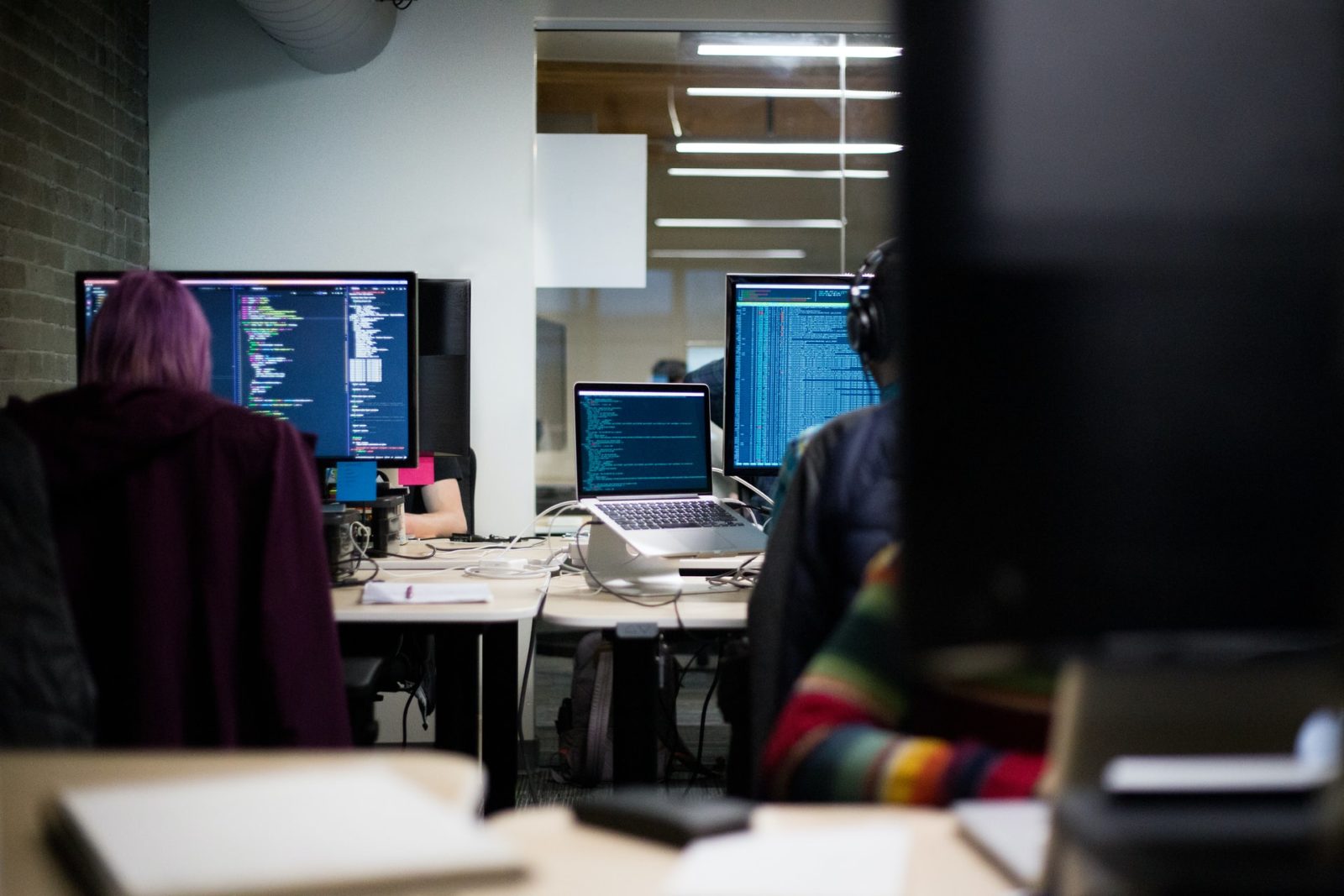 2020 was a difficult year for everyone, so we couldn't be more thankful to have such a brilliant support system in our partners.
Despite the year's difficulties, Neon One organizations still raised an unprecedented amount of money. Many of them rely on Neon One certified software partners and consultants to get it done.
We invest a lot of resources in curating the industry's most comprehensive partner network. To celebrate their hard work and contributions, we have selected the individuals and companies that best represent what it means to be a Neon One partner.
We're proud to present this year's 2020 Neon One Partners of the year.
Partner of the Year: Julia Campbell of JC Social Marketing
The best partnerships are ones that focus on mutual respect and trust, moving well beyond a business relationship and into something much more. When working with partners, it is also important to lean into the strengths of the partner themselves in order to celebrate what makes them a unique part of your business's ecosystem.
No one more encapsulates what it means to be a Neon One partner than Julia Campbell. While we have enjoyed working with Julia on all things social media and nonprofits in the past, 2020 helped show why she is one of the most important voices in the nonprofit sector.
From her leadership on calling out inequitable approaches that our sector takes when engaging speakers of color at conferences to her work around GivingTuesday's true purpose, there's no one we'd rather have by our side in changing how social good organizations should be approaching change in our world.
You'll be hearing a lot from Julia Campbell this year, including having her kick off our first ever YouTube livestream thought leaders interview series on January 19.
Integration of the Year: Windfall Data
As research from the Fundraising Effectiveness Project continues to show, new donor retention continues to decline. Overall there needs to be a change in how nonprofits interact with their donors.
The biggest challenge facing many social good organizations is lack of accurate data when it comes to building relationships and engagement plans.
One of the biggest opportunities is around wealth and prospect screening data, which appends vital information that would be difficult to find without the usage of a tool designed to collect and analyze this data. Still, many industry experts have warned that an investment in wealth screenings may be a waste of time and money.
Earlier in 2020, Neon One decided to focus our efforts on choosing a preferred partner to take our wealth and prospect research integrations to the next level. We couldn't be happier to have officially partnered with Windfall Data.
This deep integration that scans all records in a Neon CRM system bi-weekly, appends important information like asset ownership and charitable giving onto records, initiates automated workflow engagement, and ensures all of this can guide reports and appeals. Neon One clients can add this service to their contracts with an annual flat service fee.
We're excited to debut this integration formally on February 2.
Consultant of the Year: Gregg Bossen
The power of our partner ecosystem lies in our certification process. It allows us to make sure that consultants and software partners align with our mission, and share a deep understanding of our products.
It's no secret that Neon CRM has developed the industry standard for Quickbooks integrations, but there is one consultant that allows us to take it even further: Gregg Bossen.
We began working with Gregg because he is one of the best trainers for nonprofits using Quickbooks to manage their financial reporting. While we've been working together for years, he truly shined in 2020 with his PPP loan webinars.
These presentations were some of the most viewed and engaged workshops we put on. We're excited to share that we're working with him again for another round in 2021.
Salesforce Partner of the Year: Heller Consulting
When it comes to Salesforce, many organizations turn to trusted consultants to integrate their tools with the platform. Neon One has cultivated relationships with many partners that specialize in optimizing the database, thanks to Rallybound's bi-directional integration with the platform.
In 2020, Heller Consulting truly shined. Early in the year, when the pandemic first hit, they stepped up to the plate with amazing work for our mutual client, The San Antonio Food Bank. We couldn't be more proud to work with a team of such talented professionals. 
We'll be spotlighting their work more deeply in our upcoming industry report on peer to peer fundraisers, set to be released in February.
Institutional Partner of the Year: GivingTuesday
Understanding where generosity is headed is critical for our team. That's why we rely on institutional partners to give guidance on data, research, and trends. This certainly has been a year to watch, and our partnership with GivingTuesday has given us unparalleled insights. 
From their early leadership in launching GivingTuesdayNow to helping guide the largest GivingTuesday the world has ever seen, their team works tirelessly to have us change the ways we think about generosity. 
Our clients saw amazing success throughout 2020 when GivingTuesday was involved. It's a movement that is often misunderstood, so we'll continue to broaden our support and resources around properly leveraging the power that GivingTuesday brings to the social good sector. 
Webinar of the Year: Spring into Action
One of the reasons that GivingTuesday was our Institutional Partner of the Year is because they were able to help provide some of the best workshops we put on in 2020.
Their session, Spring Into Action: How To Fundraise On the NEW GivingTuesday, was much needed energy during the height during the first wave of the pandemic.
Organizations were in need of support, wondering what they could do to best survive. With calm and clear guidance, GivingTuesday's Kat Murphy Toms was able to outline the best ways an organization can engage supporters.
With their help, our team was able to roll out guides and resources for GivingTuesdayNow that immediately addressed what organizations could do for the one-time May 5 event, which we feel directly was responsible for the amazing results we saw on that day across our entire company.
Partner Educational Event of the Year: Firefly Partners Digital Pivot Series
In 2020, every company in our sector rolled out content telling nonprofits to "go virtual," yet a lot of it seemed forced and without authenticity. When Firefly Partners invited us to be part of their Digital Pivot event series, we knew things would be different.
What made this event so special was the tone that Taylor Shanklin and the Firefly Partners team set. Being open, honest, vulnerable were the ways that organizations were going to get through 2020.
The event also came at a vital time for me personally, where I knew that things were going to be okay when I attended the virtual happy hour and was interrupted several times by my screaming and half naked children running into my background. The Firefly team laughed and instantly made everyone else comfortable with the interruption.
Their understanding of this tumultuous time made them the perfect team to work with when launching livestream fundraising tools for Rallybound. 
Partner Social Event of the Year: Generosity Exchange Trivia Night, hosted by Chris Strub
Creating engaging virtual experiences is one of the biggest lessons that people needed to learn fast in 2020 and trying new things was key.
When we were designing our first ever company wide conference, we wanted to create a few social events to give people new ways to interact and relax. Generosity Exchange was special and we needed something unique to help launch the event.
That's why we turned to Chris Strub, our go to Neon One consultant partner around livestream events. Working with him, we came up with a virtual trivia game that utilized a tool called CrowdPurr to help bring together attendees in a fun way.
It also showcased the logistical reality that virtual events can leverage both TV screens and mobile devices at the same time without impact on the experience.
Generosity Exchange Session of the Year: Navigating COVID-19 and Supporting Black Lives Matter
Generosity Exchange has its roots in the annual gathering of giving day hosts that our Denver team had been hosting for a few years. We had begun planning in early March around what an expanded gathering would look like when the pandemic hit and changed our plans to a virtual event. 

Giving days are unique in that they bring together a large number of stakeholders in one space in order to maximize impact. That's why our favorite GE session was one that centered around giving days navigating the most difficult year in our sector's history.
The session entitled Navigating COVID-19 and Supporting Black Lives Matter: A Case Study brought together the Community Foundation of Middle Tennessee and the Alliance of Arizona Nonprofits to speak about how their days navigated Black Lives Matter, the pandemic, and the technology that is helping shape giving days. 
We've already begun working on Dream Big, our virtual conference dedicated to giving day hosts as well as this year's Generosity Exchange, which brings together the entire Neon One ecosystem.
Speakers of the Year: Vu Le & Denise Barreto
When putting together the agenda for Generosity Exchange, we knew that we needed an absolute unforgettable keynote to help set the tone.
There was no one more that we wanted to work with than Vu Le, yet we thought it would be much more powerful to pair him up with Denise Barreto, last year's Neon One Speaker of the Year.
Actually getting to the conversation was a feat itself, with our virtual conference platform crashing in the lead up to the keynote. We were able to prevail and got Vu and Denise connected in a special YouTube Livestream for our attendees.
Racial injustice and structural inequality are nothing new in our sector, but having these two thought leaders take stage front and center was one of the most important investments that Neon One made for our clients in 2020. It is also why we're excited to be working with Denise Barreto again around this year's Generosity Exchange.
We are so proud of the partnerships that we have invested in over the years and could celebrate so many other people in our ecosystem. No matter what, we have the utmost gratitude for our entire partner network. We can't wait to share what we're working on for 2021!
Join the discussion in our Slack channel on connected fundraising