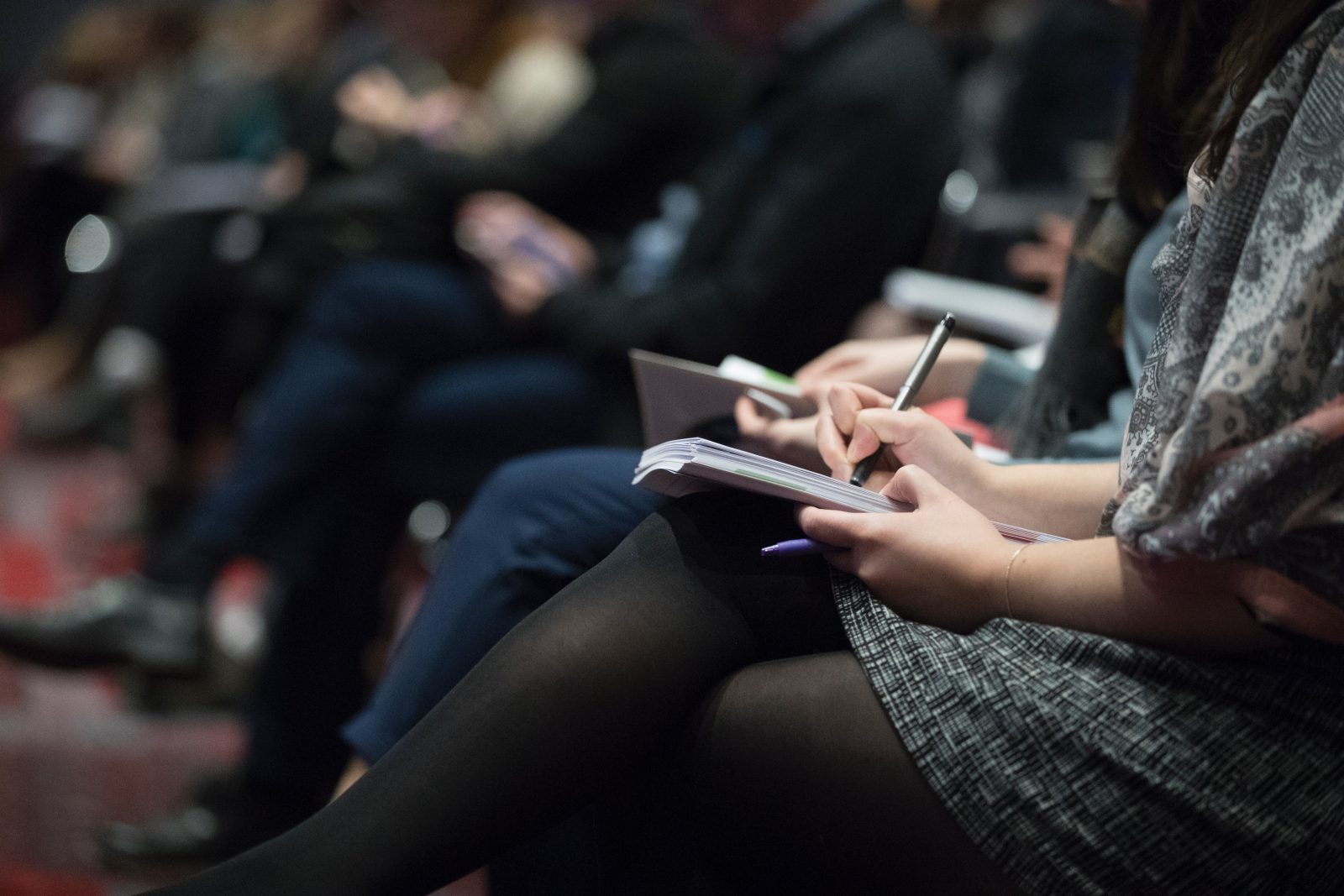 Recently, the Neon One team traveled down to Austin, TX to attend the 2020 Peer-to-Peer Professional Forum. This annual conference brings together organizations of all sizes to discuss strategy and best practices for both traditional and up-and-coming types of peer to peer fundraising.
We've gathered some key takeaways from the sessions and speakers that shook up the room, to give you a look at the trends shaping peer-to-peer fundraising in 2020. Let's dive in.
The Changing Landscape of Peer-to-Peer
Certified Neon One consultant Julia Campbell helped kick off Thursday morning's sessions with her plenary titled It's NOT Business as Usual for Nonprofits. During this presentation, she gave an overview of the changing landscape of peer to peer fundraising and explained why nonprofits should be leaning into the change.
According to Julia, as the peer to peer fundraising space becomes more and more crowded, older growth drivers are losing their effectiveness. In fact, according to a study from P2P Top Thirty, most major legacy walks are in decline.
Thriving in this new normal means planning out a new path to success. To do this, Julia recommends getting clear on what's working, and adjusting from there. This means:
Analyzing your growth roadmap

by comparing your event's growth year over year. Identify what's working and what's not, and adjust your plans accordingly.

Identify your desired demographics

and focus your energy on targeting this group in the most effective way possible.

Invest in your tools and talent to create a better donor experience. If you wait until emergent trends have proven that they're here to stay, you risk falling behind the times.
DIY Fundraising Continues to Grow
The DIY fundraising space is growing. Individuals are raising money for organizations independently, without any previous association or oversight. While branding and experience control is important for formal events, in these cases, you have to let go.
Right now, the two most popular types of DIY fundraising are livestream fundraising and Facebook Fundraisers. If you're ready to take the fastest-growing segment of peer-to-peer, here's what industry leaders think you should know:
Livestream Fundraising
Implementing a livestream fundraising program for your organization is as easy as identifying an opportunity, says the team at Tiltify.
This Neon One partner and industry-leading nonprofit technology company hosted a session on emerging trends in peer-to-peer fundraising, sharing some insights from what they've seen from their own clients.
According to their team, if your organization is serious about livestream fundraising then think about what types of streamers fit naturally with your mission. For example, if your organization is a food pantry, then perhaps partnering with streamers who do cooking demonstrations is a natural fit for your organization.
Establishing a natural relationship between you and the streamer is the most important step in creating an engaging livestream fundraising program.
Facebook Fundraisers
it's no secret that Facebook is changing the conversation around how people launch a peer to peer fundraiser. The platform recently crossed the $2 billion mark in the amount they've helped raise for charities.
Still, many organizations struggle with the lack of data they receive on their donors using the platform and feel that they can do very little to firmly leverage the opportunities that Facebook affords them.

There are some good hacks out there to get data to sync between your Facebook Fundraisers and your peer to peer platform. Your best strategy, however, is to create content that will encourage fundraisers using Facebook to move toward your more traditional channels.
Many times an individual who is donating to a cause is doing it more so because their friend asked as opposed to an affinity for your organization. Embrace that this is an opportunity to tell your story to a brand new audience and be creative in how you draw those new donors in.
Focus on Creating Seamless Experiences
Much of the conversations at Peer-to-Peer Forum ultimately came down to event sustainability. How can our organizations create something that is long-lasting and memorable?
This is why emphasizing experience is one of the most important takeaways overall. Organizations need to think about experience in two different but related ways:
Donor Experience
Creating the optimal donor experience is key to long term success. This comes down to important technical considerations, such as:
The mobile responsiveness of your peer to peer forms

The onboarding and coaching emails used to encourage fundraisers

The availability of DIY fundraising options

The donation experience itself
Fundraiser Experience
Ensuring that your most ardent supporters are staying with your organization for the long term isn't just a good idea — it's a good way to increase your revenue. Increasing the lifetime value of your fundraisers is one of the most important investments that your organization can make.
Resource: See the true impact of fundraiser retention in Rallybound's One Year is Not Enough: Benchmarks for Year over Year Fundraising ebook.
It is always exciting to connect with peers and clients at the Peer to Peer Forum and this year was no exception. We look forward to continuing to learn from events like this, and sharing what we learn to help you make good happen.
Join the discussion in our Slack channel on connected fundraising