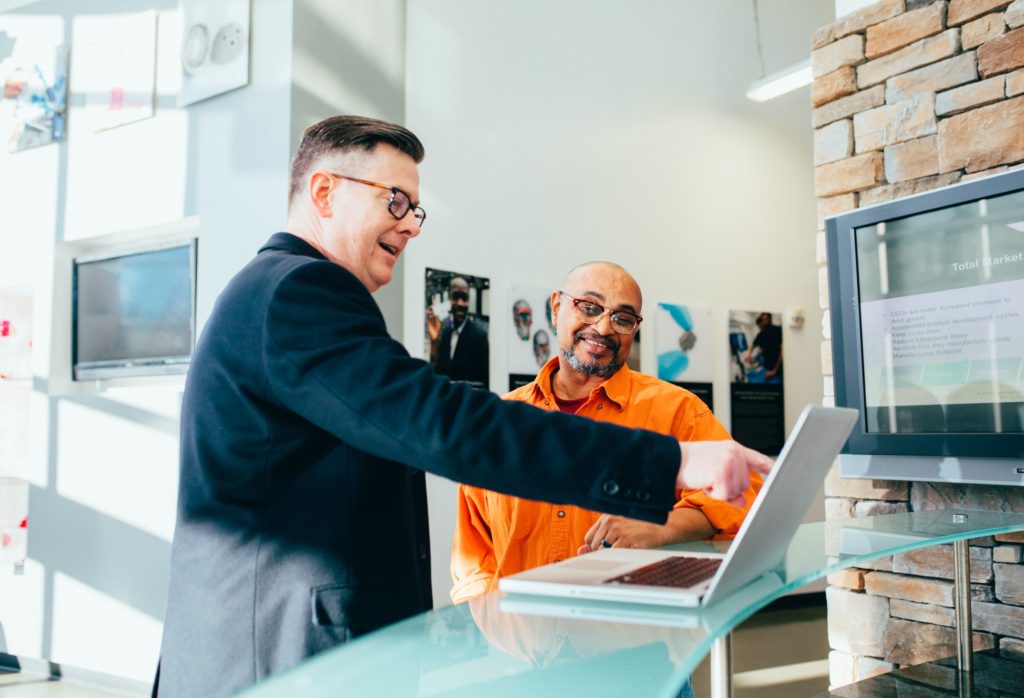 Salesforce is big. It's 5 million corporate clients, billions in revenue, and 19.8% market share big. They've done some really amazing things and helped push the idea of secure and trusted cloud software into the mainstream. This has become the de-facto option for most businesses. They also have a fantastic program for nonprofits and have made it part of their corporate philosophy to give back to the community.
Their Power of Us program has over 32,000 active nonprofits. They obviously are doing something right. But this message isn't for the nonprofits who are happy and have invested the proper resources to make Salesforce work for their organization.
This message is for the board member who thinks that Salesforce is the answer no matter what.
Perhaps they use it in their day-to-day work in sales or marketing. It may be the case that they hear the words "ten free licenses" and think of all the cost savings that will suddenly occur. Maybe they think that because the American Red Cross and other massive nonprofits use Salesforce, their nonprofit would have that same success.
If you're that board member, let's have a chat. I want to lay out everything you need to make a proper decision for the needs of your organization.
I've personally worked with Salesforce for years. So I wanted to have an honest conversation with you, a board member who insists on Salesforce for your nonprofit.
It's Free!
Salesforce Foundation has a great program where they provide ten licenses (or user logins) to eligible nonprofits at no cost. However, there's a pretty common phrase consultants use to describe the real costs of Salesforce implementation.
Salesforce entices you with free offerings, but it is a much larger cost to run successfully than they want you to think.
Your organization will need to invest in either a dedicated Salesforce administrator or consultant to ensure that things are set up properly. Salesforce consulting firms peg this cost at roughly between $20,000 to over $100,000, depending on the size of the project. Unfortunately, there's a lot that the standard nonprofit setup of Salesforce won't have, such as online donation forms, built-in payment processing, automated acknowledgments, or a nonprofit-focused connection to Quickbooks.
Salesforce Has So Many Apps to Use, It's Built to Scale
One of the coolest parts of the Salesforce approach is that they have a dedicated apps marketplace. It allows for nearly any conceivable type of software integration to connect to Salesforce.
Yet that is also the reason it actually isn't free. This approach creates several hidden costs to get Salesforce to the level of functionality that comes standard with CRMs built from the ground up for the Nonprofit sector. There's no internal consistency to how a consulting firm may implement different apps.
The Nonprofit Success Pack (formerly known as the Nonprofit Starter Pack) is the most widely adopted version of Salesforce for nonprofits, but it isn't the only one. To even navigate this for nonprofits, Idealware had to put together a 57-page report to explain how Salesforce can even work for nonprofits.
There's no consistency. This means that its difficult to know which apps and programming are right for your nonprofit.
What works for one organization may not work for another. It also makes support difficult since each Salesforce install is different. We really admire the openness of Salesforce, but think that nonprofits need a bit more prescriptive approach to grow their missions properly. Balance and data consistency is key for a long-term solution to your organization's needs.
It's Based on Relationships
As opposed to donation management systems, we agree with the Salesforce approach that donor data isn't necessarily enough. However, two key issues come with Salesforce. One is technical, and the other is philosophical.
First is the way that the Salesforce Success Pack approaches households. The default is that a household "record" is created no matter how many people exist. This has been a thorn in the side for nonprofits for years. It also makes proper management of standard nonprofit scenarios like family giving, divorce, honor/memorial gifts, and other giving workflows difficult. Providing a record for households no matter what makes reporting and donor profiles harder to track.
Salesforce was originally designed for B2B sales. This is why an individual contact record cannot exist independently from an account record and why each donation must be associated with a Salesforce account.
Second is the core philosophy that Salesforce is built on. At its foundation, this is a highly successful system for businesses. And nonprofits aren't businesses. There's a reason that it takes a lot of time and money to implement Salesforce for a nonprofit properly. You're adopting something built for selling to other businesses and trying to treat donors like customers of your nonprofit.
While the for-profit world can inspire us, there's a lot that just doesn't translate, and that trickles down to how we should approach our data management.
There's an Active Community
There are thousands of nonprofits who have installed a Salesforce solution for their nonprofit. Yet when Idealware put together their report, they found that 48% of organizations utilizing it did not have a dedicated Salesforce administrator. Many consulting firms in the Salesforce sphere stress getting a dedicated administrator for long-term success.
NTEN found that while nonprofits across all sizes average 5.9 staff members dedicated to technology, only 0.9 of those staff were dedicated to data and reporting. The reality is, nonprofits do invest in technology, but a dedicated database administrator usually isn't a priority.
So what about support once you hire that initial consultant? Unlike investing in a solution like NeonCRM with dedicated support staff who understand the platform at any configuration, support for your Salesforce implementation will likely be fragmented due to the various vendors/apps you will use.
It Has Powerful Workflows and Reporting — It'll Save So Much Time
This goes back to the core difference between Salesforce and a nonprofit CRM like Neon CRM. There are indeed powerful reporting tools and workflow automation within Salesforce. However, it will take a lot to get them configured to address day one nonprofit needs and issues.
Instead of having nonprofit-focused key performance indicators (KPIs) built on nonprofit best practices, your organization will need to configure campaigns and opportunities to flow and adjust around all the different ways nonprofits manage prospects and donors. Workflow automation is indeed a hallmark of a CRM system, but Salesforce also isn't the only one providing this.
The reality is that nonprofits have a lot of options today. Salesforce is indeed a powerful system. However, there needs to be a deeper conversation in the industry on whether it truly meets nonprofit needs. We feel that a nonprofit-focused CRM and ecosystem of partners is an exciting alternative to Salesforce's for-profit offering.