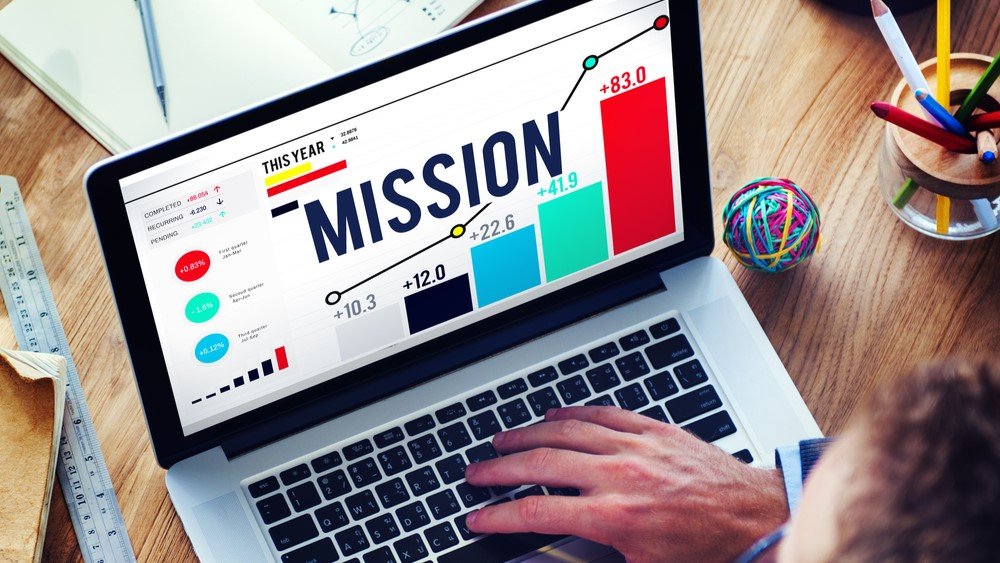 This may surprise you, but only 17% of donors are directly inspired to give by your website. But that doesn't mean that your organization's site should be an after thought. A nonprofit's website is a big source of trust for new or prospective supporters. It's a resource that makes them feel comfortable and confident that your organization will use their donation to make a real difference to a cause they care about. The components you include when you build your nonprofit website will prove your impact.
How to Build a Nonprofit Website With Impact
Soliciting donations is an important part of creating a nonprofit website—but it's far from the only goal that your site should be accomplishing. Nonprofit websites are vetting tools for those considering giving to your organization. And for your current supporters, your site is a critical source of information on current and upcoming events and initiatives. How your website is designed, what information it contains, and how easy it is to navigate are what matter most.
You might be familiar with the basics of nonprofit website building like choosing simple fonts, brand colors, logos, and images that humanize your organization. However, those basics are only the foundation. A nonprofit website that builds trust is going to include six components that make it accessible, transparent, visible, and impactful to all.
An SEO strategy
A consistently updated blog
Financial disclosures
Trust indicators
Accessibility features
A prominent, consistent donate button
For a master class in nonprofit websites, see our comprehensive guide:
1. Make Yourself Visible Through SEO
There's no point in having a website if nobody can find it. Search engine optimization (SEO) is a method of using content, formatting, and metadata—data that describes other data—to make your website appear higher in the results when somebody searches a term related to you.
An SEO strategy is incredibly important but only 37% of nonprofits have one in place. That means many are missing the opportunity to make themselves discoverable to people searching for causes just like theirs. That strategy should include building out pages, content, URLs, images, and even audio content based on specific keywords important to your cause.
For example, if your cause addressed dyslexia and low childhood literacy, you'd create content, web pages, and URL's around "dyslexia nonprofits" or "childhood literacy nonprofits" as keywords. That page would then get pulled into results when those terms were entered. Of course, this is an extensive subject that requires far too many aspects to summarize here. However, one big part of it is your blog.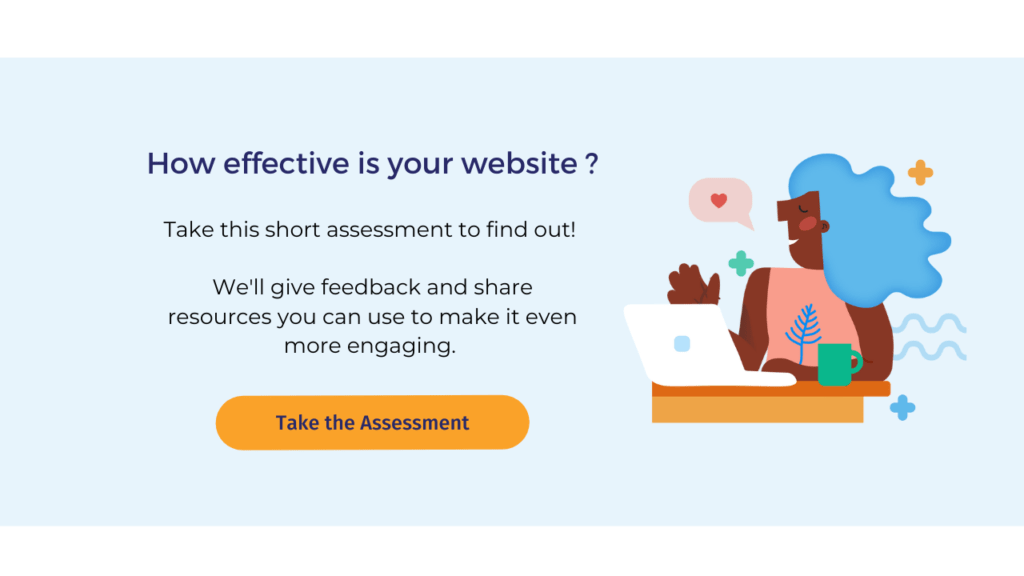 2. Keep Donors Updated With a Blog
Your blog is your window into your organization. It's your opportunity to share information about your events, appeals, outreach, and causes. However, that's not the only purpose of a blog. The content that you put on it will feed into your SEO strategy.
We can return to the childhood literacy organization from earlier as an example. Their SEO strategy may include writing articles around things like phonics and the science of reading for dyslexia intervention. When individuals search for terms related to those phrases, those blog pieces will come up. They provide information the searcher needs and establish the organization as an authority.
Consistent posting also keeps the web crawlers—the algorithms that categorize websites—coming back to your blog. Every update builds authority and helps your website reach the all-important first page, or even the first result, in the search results. The blog can be what helps donors find your organization, but other pages are needed to prove your impact.
3. Be Transparent With Financial Disclosures
Donors are very concerned about how the donations they give an organization are used. That's why every nonprofit website should have a section dedicated to transparent financial disclosures.
On this page, you should include your Form 990 as well as two to three years of your annual reports. Making this information prominent and visible helps to build trust with donors—even if they choose not to download the report. The fact that you're willing to share it alone is what matters. It may also be helpful to include charts or infographics that highlight the key metrics of your organization, like your program percentage, impact, and efficiency metrics.
4. Prove Your Credentials With Trust Indicators
Trust indicators are things that show your organization has been vetted by other nonprofits or firms and found to be trustworthy. Examples might include validation from Charity Navigator, GuideStar, the BBB Wise Giving Alliance, or another organization dedicated to vetting nonprofits. You should include a page to list all these various credentials so that your donors can easily view them.
To learn more about adding trust indicators to your website and (especially) your donation pages, check out our article, How to Create a Safe Website for Your Nonprofit.
5. Stay Inclusive With Accessibility Features
Less than one quarter—22%—of nonprofit websites offer support for individuals with visual or hearing impairments. Meanwhile, 12 million people in the US have vision impairments, while over 5% of the world's population is hearing impaired. Not having accessibility features on your website immediately excludes all those people.
Many simple tools, and a few process adjustments, can be done to provide these features. A simple example would include adding captions to the images on your site to describe them for your visually impaired users using screen readers. The same goes for providing subtitles on video content for individuals with hearing impairments. The goal for all users should be to make your site easy to navigate and possibly even donate.
You can learn a lot more about creating an accessible website experience for your supporters in the article below:
6. Simplify Donations Through Buttons and Forms
It should never be difficult for someone to give you a donation. A prominent donate button in your sidebar, header, or footer can guide them to your page, regardless of where they are on your site. When they click that button, they should be directed to a simple, efficient donation form that makes it easy for them to give and maybe even lists out suggested amounts.
Using Neon Websites to Build Your New Site
There's a lot more to building nonprofit websites than the layout and color choice. You also need to create a foundation for it through SEO and blog content. And you have to make it easy to use and transparent for all your visitors.
Neon Websites is a website builder created specifically for nonprofits. Our library of mission-specific templates, no-code layout, and built-in tools (including a seamless integration with Neon CRM) can help you build a nonprofit website that demonstrates your impact and encourages visitors to engage with your organization.
For more information on how our tools can help you, reach out to us for a demo.
Join the discussion in our Slack channel on connected fundraising