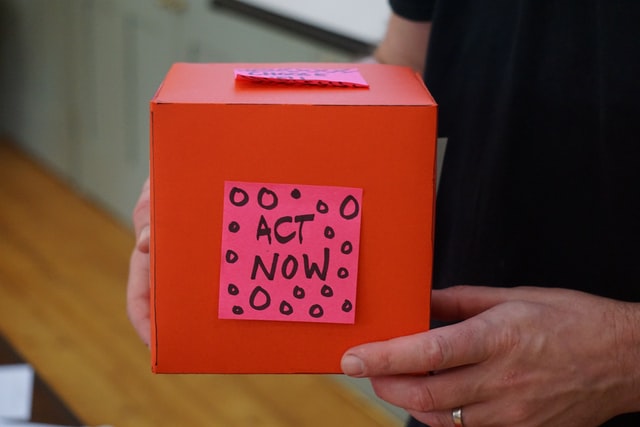 People want to support the good work you're doing. You just need to get out there and engage them with your mission.
Cause marketing is a great way to connect with new supporters. Why? Because it gives them a chance to do good while doing what they enjoy. Whether that's running a 5K, connecting on social media, or buying their favorite cup of coffee on the way to work.
If you're ready to take your fundraising to the next level, cause marketing may provide just the boost you've been looking for.
What is Cause Marketing?
Cause marketing (also known as cause-related marketing) is a collaborative partnership between a for-profit brand and nonprofit organization. It typically involves the for-profit brand soliciting donations on behalf of the nonprofit partner.
Why is Cause Marketing Important?
This popular subset of corporate social responsibility is mutually beneficial for each party. The for-profit brand usually benefits by aligning their product or service with a force for social good. The nonprofit benefits from all the extra fundraising help.
Is Cause Marketing Effective?
Yes! Cause marketing is effective as long as you follow tactics that follow your nonprofit's goals. It's important to carefully decide what for-profits you will be partnering with.
Now let's dig into the five tips to help you when creating a winning cause sponsorship.
Cause Marketing 101: 5 Tips for Creating a Winning Partnership
The following are five tips to help you forge partnerships that are a win for your nonprofit, your for-profit partner, and most importantly, your mission!
1. Look for a Business with a Good Mission Fit for Your Cause Sponsorship
It may be tempting to say yes to the first opportunity that comes along. But, before you jump into a potential partnership, ask yourself: Is this a good fit? Can we see this partnership happening in the long term?
How Do You Find a For-Profit Business that Matches Your Mission?
Working with a partner whose mission aligns with your own creates valuable synergy. You want the partnership to make the most of your shared interests and overlapping audiences.
There's a good chance that customers of an outdoor brand, for example, will respond to an environmental campaign. And we know that buyers of children's goods will often engage with an educational mission.
There's one more advantage of mission fit: it makes it easier to find a suitable partner. Look at the brands your constituents, volunteers, donors, and staff members engage with.
Research companies' mission statements and values to find suitable matches. There's a good chance some are looking for opportunities to deepen their corporate social responsibility efforts.
2. Choose Tactics that Fit the Cause and the Audience
From branded merchandise to charity events, cause marketing opens up a whole new world of creative possibilities for your nonprofit. Working with the marketing staff of your for-profit partner can also invigorate your teams with new perspectives and ideas.
As you consider new fundraising tactics, be sure to evaluate their fit with your mission carefully. If the campaign involves a product, does the product reinforce your social impact goals? If it requires participation in an activity, is the activity accessible to customers and constituents?
Location, costs, inputs, means of production, means of delivery—all of these variables can have social and political implications.
It's vital to ensure that your tactics send the right message and align with the values of your target audiences and your organization.
3. Take Steps to Ensure a Compliant Campaign
Another critical aspect of forming a successful partnership is ensuring that your campaign meets state regulatory requirements. These requirements protect nonprofits and the public from predatory contracts and subpar results.
Twenty-four states have requirements for commercial co-ventures, which are cause partnerships that involve sharing revenue from commercial activity.
Six states—Alabama, California, Illinois, Massachusetts, Mississippi, and South Carolina—require the for-profit partner to apply for a co-venture license.
Other states may require the filing of the contract, advertising disclosures, state-specific language to be included in the agreement, or financial reporting. Both partners should ensure that all of these requirements are met for each campaign they engage in.
In addition, commercial co-ventures are considered charitable solicitations in most states, so nonprofits must meet relevant charitable solicitation registration and disclosure requirements.
Often charity officials confirm the nonprofit's registration status as part of their review of commercial co-venture filings. These regulatory requirements should be considered early in the co-venture process to ensure ample time for completing and submitting the paperwork.
Be sure to share your compliance efforts with pride in promotional materials and other campaign communications. Consumers are looking for trust factors when contributing to charitable causes.
4. Review Contracts Carefully and Set Expectations for Cause Marketing
Your co-venture contract should clearly spell out how the proceeds from the campaign will benefit the charitable cause.
In many states, co-venture contracts must be filed with the state charities bureau, generally within a specific period before the campaign is launched.
Many states also require specific language to be used in the contract. If the language of your co-venture contract doesn't align with these requirements, the state will simply reject it. To avoid last-minute scrambling, look into these requirements early as you plan your campaign.
5. Track Financials and Meet Reporting Requirements
Many states also require co-venturers to submit a financial report detailing the campaign results, usually within a certain number of days of its conclusion.
Generally, each campaign will require a separate report, although there are exceptions. Once again, it's essential to look for the specific requirements of a given state and ensure that both parties are fulfilling them. Fundraising software can make the task of tracking campaign results far easier.
---
If you would like help ensuring that your commercial co-venture meets state requirements, get in touch with Harbor Compliance. They prepare and complete state filings for fundraising registration, charitable solicitation disclosures, co-venture contracts, co-venture financial reports, co-venture disclosures, and many other aspects of nonprofit compliance.
Sharon Cody, J.D., is a Partnership Manager for Harbor Compliance. Sharon develops strategic partnerships in the nonprofit sector to promote compliance best practices that enhance nonprofit impact.
Join the discussion in our Slack channel on connected fundraising