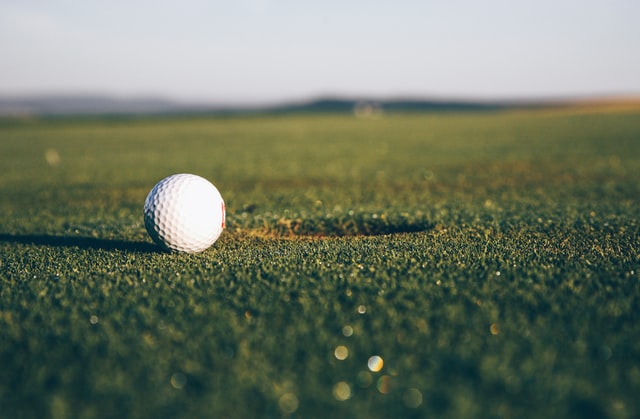 At Neon One, we have the opportunity to work with thousands of nonprofits who do amazing work. But each month we spotlight one of our clients doing something particularly exciting!
This month, we're honored to spotlight the Chicago District Golf Association Foundation — an organization that uses golf to improve the lives of people in their community. We'd like to share their Neon Website with you.
What They Do
The CDGA Foundation utilizes the game of golf to enhance the lives of individuals with special needs, veterans and youth. Originally founded in 1944 to service wounded veterans returning from World War II, assisting veterans remains a cornerstone of the organization's mission today, with golf serving as part of structured rehabilitation programs for wounded veterans. The Sunshine Through Golf Camp Program was instituted in 1999 and provides golf's therapeutic and social benefits to individuals with special needs. In 2016, the CDGA Foundation became a partner of Youth on Course to provide affordable access to golf for youth in an effort to grow the game.
Though their programs, the CDGA Foundation strives to:
Enrich the lives of individuals with special needs
Provide for veterans who have served our country
Grow the game for the next generation
Why It Matters
CDGA Foundation serves a total of 5,000 people each year: including 3,400 in their Youth on Course program, 1,200 in their special needs programs and the rest through their veterans programs. Beyond this are the countless family members who benefit from the support provided as well. Nina Deremer was the CDGA Foundation's Professional Services Consultant, and she worked with them to create messaging keywords around their 3 distinct programs: Enrich, Provide and Grow.
"I was excited to work with Chicago District Golf Association because it was an opportunity to work with a nonprofit in my community with a cause I believe in," Nina said. "They have one of the most interesting histories for a nonprofit I have read — all these great programs, photos and inspirational stories. I had the privilege of translating that into a modern, streamlined website."
How They Do It
CDGA Foundation had been a Neon CRM client before they started working on their Neon Website. When they originally came to us, they had a custom-built database that lacked the ability to dive deep into their own data. They weren't able to segment data to analyze their donors or formulate a fundraising plan. With Neon CRM, they feel more confident approaching their donors because they know them better — as people.
Now, with the introduction of their new website, they have a more polished look. Most importantly, they "…have more confidence, which makes all the difference," according to Matt Baylor, the Senior Managing Director of Communications for CDGA Foundation.
The Foundation has also seen a recent increase in donation activity, but they aren't sure what is causing it yet. While the addition of a new website and CRM tool helped them communicate with donors, the strategic branding conversations they had with the Neon team also made an impact. Matt praised Nina's ability to look at the website and the organization as an outsider. She was able to provide insight that the CDGA Foundation team might not have seen on their own.
Matt explained that when they started the website process they moved a bit more slowly than their experienced marketing team needed. He said that the team at Neon One was able to quickly pivot and move forward with their advanced knowledge and needs. He explained that he was impressed with the wide range of Nina's knowledge, complementing her ability to work with a wide range of users.
We are proud to have Chicago District Golf Association Foundation as a part of the Neon Community!
Join the discussion in our Slack channel on connected fundraising