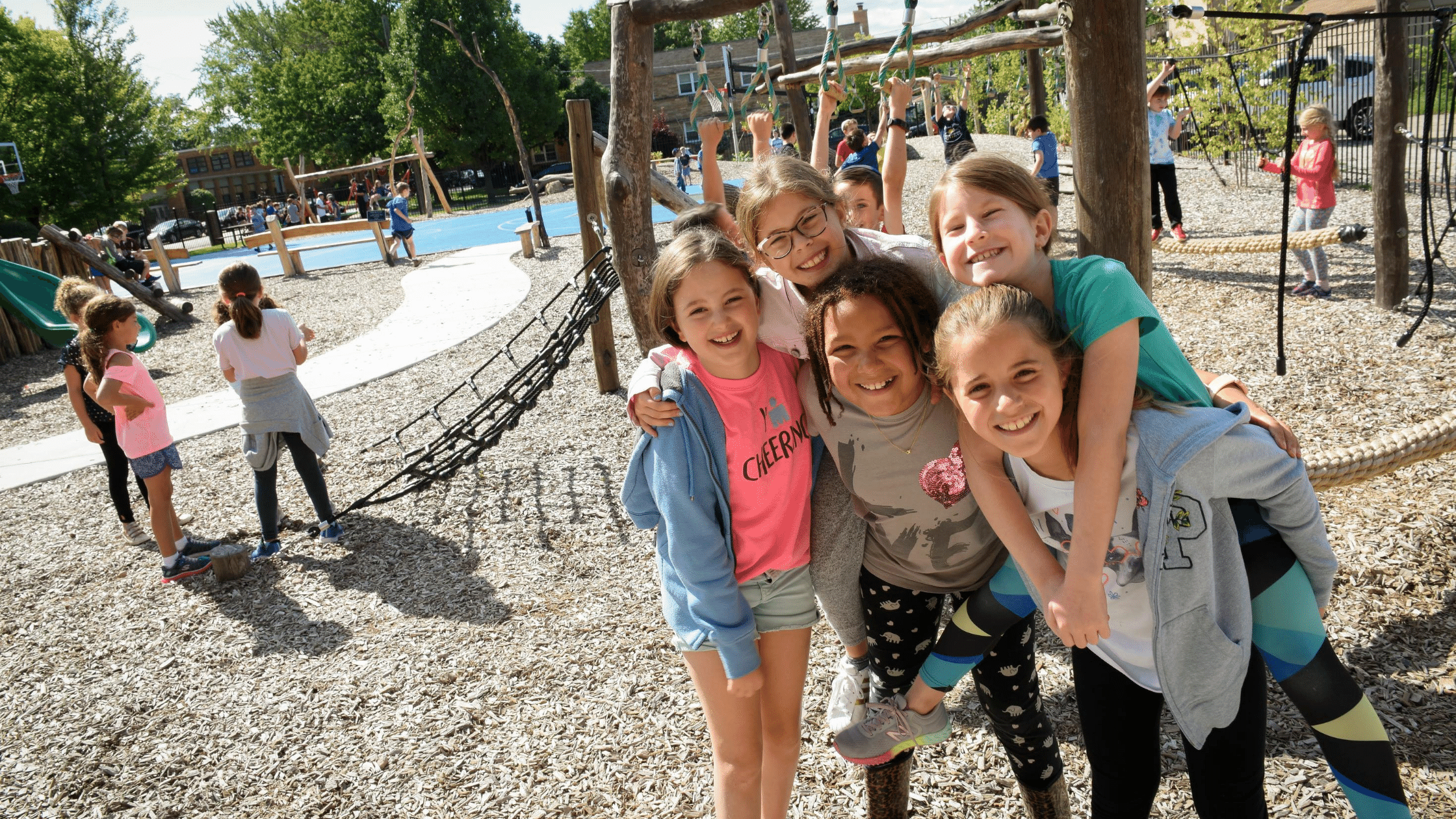 At Neon One, we have the opportunity to work with thousands of organizations that strive towards improving their communities.
Here's a quick look at one of our Neon CRM clients, Chicago Jewish Day School.
What They Do
Chicago Jewish Day School (CJDS) is a multi-denominational, progressive Jewish day school that provides a standard of excellence in both Judaic and general studies. Their curriculum is centered around integrated and experiential learning that focuses on the student's individual needs.
Since opening its doors 17 years ago, the school has grown exponentially. What began as 7 students learning out of a Chicago Church is now 217 students learning out of their very own CJDS campus.
CJDS operates between the grades of junior kindergarten through grade eight. From day one, students begin learning Hebrew with a dual curriculum teaching children both knowledge and values. Many CJDS alumni are actively involved in their communities, bringing what they learned at CJDS to the rest of the Chicagoland area.
Along with providing accessible Jewish education, the school is also an active contributor to other local nonprofits. Their generosity extends across Illinois with their participation in PAWS Chicago, ARK, Knock Knock Give A Sock, and more.
How They Do It
Up until 2019, CJDS had been using an on-premise software that they were quickly growing out of. After moving buildings, hiring to keep up with their 5:1 student-faculty ratio, and getting more involved with their local community, they realized they no longer had time to manage repetitive, manual tasks.
Initially, the Operational Leadership Team at CJDS decided to make the jump to Blackbaud's School System. The implementation, though, did not go as planned.
It's was a huge financial decision," says Esther Solooki, Director of Annual Giving. "The Blackbaud implementation process was so taxing, laborious, and complicated. We didn't have the bandwidth. We don't have a database manager here. We have a small staff."
After assessing their other options, the CJDS team decided on the Neon CRM. Their 100% web-based Neon system gave them the flexibility they needed, while also helping them save time and money by automating several ongoing tasks.
"Neon CRM saves so much time!" says Naomi Shapiro, Director of Institutional Advancement. "For processing donations and all of that. It's so much more sophisticated. It's easy to track information and see what is happening. We used it for tracking for registering donors for an event. It was so much less manual work than an Excel spreadsheet."
The staff at CJDS currently uses Neon for donation processing and receipting, call list creation, in-depth reporting and more. Their new Neon CRM system is tailored to fit the needs of their small staff to let Chicago Jewish Day School do what they do best, support their students.
Why It Matters
Maintaining alumni connections is vital to school undergoing such rapid growth. With Neon CRM, CJDS can track students from year to year while keeping up to date on alumni outreach, without the worry of information falling through the cracks.
The staff at CJDS are excited to continuously grow alongside their database. We are proud to support this amazing school as they continue to advance their mission.
Want to learn more about the Neon CRM? Watch the Neon CRM Video Demo, and get a comprehensive look at our system.
Join the discussion in our Slack channel on connected fundraising