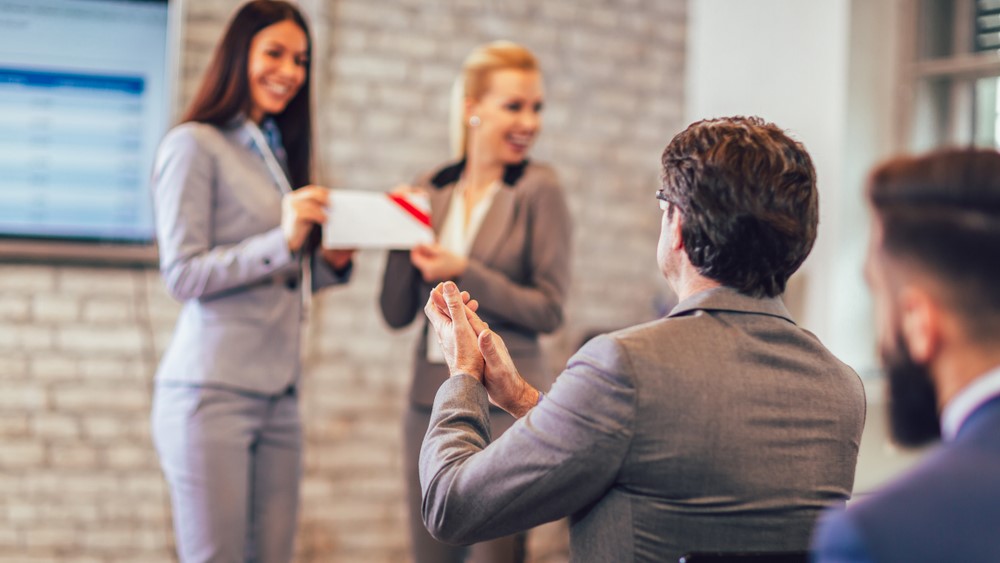 Donor relationships, like all relationships, take work. As you get to know your donor and they, in turn, learn more about your organization, you'll have a lot of opportunities to engage them. These five donor development strategies will help you create a long-term connection and ongoing support for your cause.
5 Donor Development Strategies
Long-term donor development strategies depend on your donor stewardship. Stewardship encompasses how you build your relationship with a donor from the moment they engage with your organization. At its core, donor stewardship is all about genuinely communicating your donor's impact on your cause and how much their continued support means in a way that is meaningful to them personally.
Here are five of the best donor development strategies that you can use to improve your own donor stewardship.
Thank your donors
Recognize your top supporters
Offer recurring donations
Try a corporate matching program
Host annual giving events
Let's dig deeper into each of these strategies!
1. Thank Your Donors
One of the top reasons that donors reported they stopped giving to an organization is that they weren't thanked for their contribution. The problem with forgetting to send a thank-you isn't just rudeness. It implies that you don't need their donation. Maybe you didn't even notice it! A prompt thank-you letter, card, or email tells them that their contribution was useful and that their support is genuinely appreciated. You reinforce your need for it.
Of course, what you put in your donation thank-you letter will affect how well this strategy works. Ideally, you should address them by name, reference the specific amount given, and state how their support will impact your cause. With a nonprofit CRM, it's even possible to automate this task.
For example, say you run a nonprofit that provides free books to children in elementary school to support childhood literacy. A donor gives your organization $50 through your website. As soon as the donor completes the transaction, the CRM creates a donor record, sends out an automated personalized email, and lets them know how it will help them provide 10 free books to children in the community.
For more information on how to engage donors right at the start, read our post, How To Write the Perfect Donation Thank-You Letter.
2. Give a Shout Out to Your Top Supporters
"Top supporter" doesn't have to mean a major donor. A top supporter is anyone who goes above and beyond for your cause, whether they give a larger-than-average donation, volunteer, or host campaigns on your behalf through peer-to-peer fundraisers. Giving them public recognition can help to show them your appreciation.
Your nonprofit can adopt a policy of public recognition based on the level of donation. Here are a few examples:
A donor gives $50 on a social media campaign. The organization "@" mentions them in a thank-you comment on the same platform.
A donor organizes an online peer-to-peer fundraising event. The organization writes an article talking about the event's success and thanks all participants. They post it on their blog and in donor communities.
A major donor gives a $100,000 gift. The organization hosts an event in this person's honor and sends out press releases about the contribution.
Of course, public recognition isn't for everyone. To make sure your public appreciation doesn't embarrass the donor, you should always give them the option to donate anonymously. You can still create a donor record but just note in the file that they prefer anonymity. This is another example of how a CRM can elevate your organization! With a spreadsheet, tracking donors who prefer to be anonymous is tricky, but with a CRM, it's as easy as adding a field and clicking a button.
3. Make Giving Easy With Recurring Donations
When a donor elects to make an ongoing regular donation to your organization, there's a good chance they'll give a lot more than even some of your top one-time donors. It's the cumulative effect—your donor gets to break a large gift into much smaller, more affordable installments.
Meanwhile, the repeat donation gives you a regular opportunity to engage with them. In fact, recurring givers have a retention rate of 90% and are six times more likely to leave a legacy gift or bequest. Now that's a lifelong engagement!
Your ability to run a recurring donation program will depend heavily on the tools you have available. Remember that you'll need to send a receipt, a thank-you letter, and maybe even an impact report after every donation. A lot of recurring donor programs aren't as effective as they could be because the nonprofit wasn't ready to handle the administrative side.
The best way to handle this is to use a CRM that can automate your recurring donations. As soon as the scheduled payment is triggered, it sends out a receipt and a personalized thank-you based on your donor records. Every donation is acknowledged and your donor can see their ongoing effect on your organization.
To learn more about the importance of recurring donors—and for tons of tips and best practices to improve your own recurring donor strategy—you should check out our 5-part training series A 360 View of Recurring Giving with recurring giving expert Erica Waasdorp, President of A Direct Solution. You can watch the first session, Why Recurring Donors are Crucial for Organizations of Any Size, by clicking the link below!
4. Consider Corporate Matching
Donor relationships can also be business relationships. Corporations can match their employee's contributions to a cause, usually, as a dollar-for-dollar ratio, though sometimes more. These types of programs have raised an estimated $2 to $3 billion annually and are a great way to engage donors where they work.

Like recurring donations, corporate matching programs can be a bit tricky to administer. The donor typically must submit a match request to their employer to make it go through. Unfortunately, this doesn't always happen. Up to $7 billion in gift matching funds go unclaimed every year. Keep track of your donor's employment, and make sure they are aware of potential matching gift programs. Proper monitoring allows you to send out reminders and avoid letting funds go unclaimed.
5. Host Annual Giving Events to Engage Donors
An annual event can remind your donors of your cause at a specific time of year—usually during the end of the year when interest in giving is at its highest. Of course, starting an annual event isn't easy. It can take a few iterations to get it right and make a sizable impact on your giving. Alternatively, you can boost an existing campaign by piggybacking off an existing annual event.
GivingTuesday is a good example. This annual event, in its tenth year and held on the Tuesday after Thanksgiving, is a fundraising effort any nonprofit can take part in. In 2022, it raised a record-breaking $3.1 billion. If you'd like to kick off an annual giving campaign, GivingTuesday is a good place to start!
A donor who gave to your Giving Tuesday campaign last year is primed to think of you again when they see #GivingTuesday trending online next year. You can build on this by marking them as a GivingTuesday donor in your CRM. That way, future campaigns and reminder emails can reference their specific support from the last time they gave.
To learn more about the benefits of utilizing email marketing for donor engagement as opposed to direct mail marketing, take a look at our article, Direct Mail vs. Email Marketing for Nonprofits, below.
Using Neon CRM To Improve Donor Relationships
All good relationships are built on communication—including donor relationships. Your donor development strategies need to be based on improving that communication. Recognize your donor's contributions, show their impact, and remind them of their importance to your cause regularly throughout your relationship.
Neon CRM supports your donor development strategies with a flexible, scalable, and automated platform you can use to improve communication and relationships. To learn more, request a demo!
Join the discussion in our Slack channel on connected fundraising