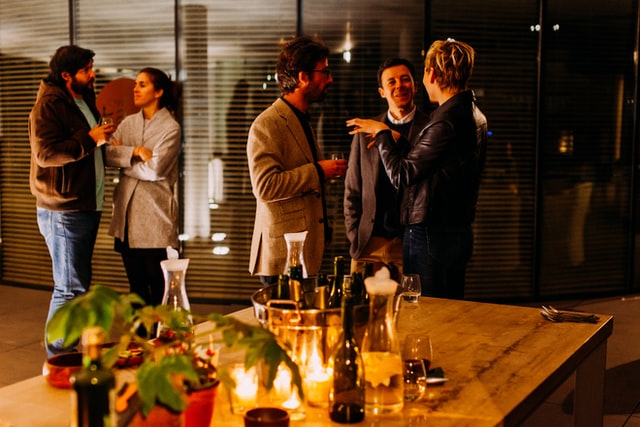 Events were already hard enough to plan before a global pandemic! Now considering the safety of your donors is at the forefront when making the decision to have an in-person or virtual event or fundraising gala.
If you've decided to move forward with an entirely virtual event, we've got just the blogs for you. Learn more about hosting a virtual fundraising gala and event, here. Find out how to plan a virtual VIP dinner, here.
If you have decided to move forward with an in-person or hybrid fundraising gala, here are some last-minute prep tips to help you make it a great event. Prevent crunch time from turning into chaos with the following checklist.
1. Assign Volunteers Roles Based on Individual Strengths and Personality
You might be surprised how many times we've seen misplaced volunteers.
If a volunteer is uncomfortable or unable to complete their task, nobody wins – not the guests, not the event, and not the volunteers. Is there a volunteer who's super outgoing? Task them with checking people in. Have someone who really likes order and is tech-savvy? Have them manage the check-out process or the hybrid aspects of the fundraising gala.
The more comfortable and capable everyone feels, the more smoothly things will run.
2. Finalize Table Assignments at the Fundraising Gala (or Zoom links)
Ensure all guests are accounted for – no duplications nor exclusions. Whether you're using an online event platform or an Excel spreadsheet, it's important each guest is assigned the proper seating or have access to the link they need to participate.
Review this once. Review this twice. Review this three times, even, to prevent any disruption at the beginning of the fundraising gala.
3. Double-Check Your Tech
If you're using a mobile app for check-in/-out (which we certainly recommend!), make sure your volunteers have devices that match the app's mobile phone requirements.
It sounds simple enough, but the last thing you need is incompatible technology among your team, especially if they are participating entirely virtually.
4. Create a Credit Card Coat Check at the Fundraising Gala
Encourage your donors to use their credit cards for check-in. We've found that in some instances, 80% of guests will do so.
Now, their info is already on file, making the check-out process even faster for everyone.
When planning a large-scale fundraising gala or event, it's the little things that so easily fall through the cracks. By just a little planning (we love a good checklist!) and thoughtful delegation, you can ensure the details are well taken care of so you can focus on the bigger picture – raising those funds!
Join the discussion in our Slack channel on connected fundraising