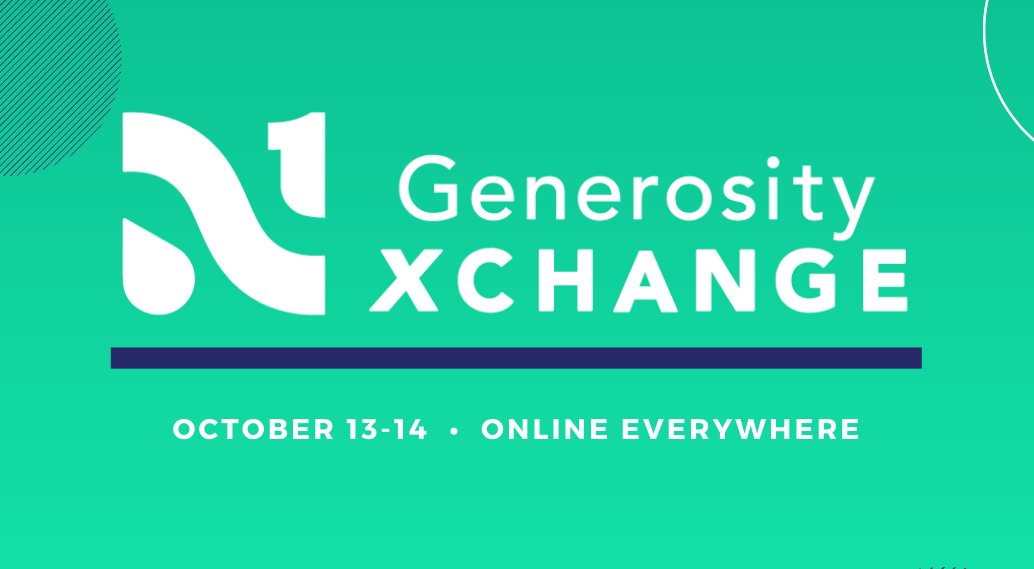 Earlier this month, Neon One held our second annual user conference that we call Generosity Xchange. We gathered 993 nonprofit professionals virtually for a two day experience that was filled with keynote speakers like Noah Lyles, Imani Barbarin, and Denise Barreto.

Yet one of the big reasons we created Generosity Xchange was to give our clients unique sessions and workshops that center around their usage of Neon One products to make their lives easier and their impact greater. Here's a recap of what happened at Generosity Xchange 2021 relating to Neon One product.
One of the more exciting moments of any product conference is of course the look at the future of that company's technology and that was no different at Generosity Xchange. Colin Pizarek, Neon One's Vice President of Product Development, outlined the key philosophies that drive our product roadmap across all Neon One products as well as some specific features that we're excited about for our customers to utilize.
"First and foremost, we need to make sure that our products are easy to use. The reality is technology should be accelerating your work, not be the primary driver of it. Simply put – your job isn't to figure out how to use technology, it is to leverage it to achieve the goals you've established." – Colin Pizarek, Vice President of Product Development
There are three core philosophies that drive across all Neon One:

Our products should be easy for you to use
Our products should be personalized for your usage
Our products should connect together in a way that is seamless and actually simplifies your nonprofit's operations
Generosity Xchange Product Announcements
Putting these philosophies into practice leads to some powerful technology that can be accessible to growing nonprofits looking to connect with their stakeholders more effectively. During the keynote, we discussed a few key product initiatives that will be rolled out by the end of 2021.
Email Upgrades
One of the most significant requests we've received is around optimizing email across our products. The landscape around email is constantly changing, and we have a responsibility to keep up. Nearly 50% of people are checking their email on their mobile devices.
We know a large number of our clients rely on email to run successful campaigns. In 2020 alone, Neon CRM clients sent out over 250 million emails to people you want to connect with. That is why we invested heavily into research and development towards improving Neon CRM's email system.

After extensive client discussions and testing we released our first round of enhancements in April. Since then we have continued to release further enhancements and adjustments to our core email engine. These enhancements included:
Mobile-responsive emails
Multi-column layouts
Advanced formatting options with a brand new text block editor
Improved "tokens" menu
Sidebar controls for easier formatting of the entire email
Full email previews while building
Pre-built templates
Security
We take cybersecurity and data privacy seriously as one of our most critical responsibilities. In recognition of the increase in threats we are all facing, we have strengthened our security posture. This year, we have commissioned additional third-party security audits through trusted industry experts.
These audits involve detailed reviews of our systems, our policies, and our business practices. They include additional penetration testing and vulnerability assessments that go beyond our previous standards.
As a result of these audits, we have implemented a number of measures to allow our organization to respond to threats more proactively. These measures include things like new intrusion detection systems powered by machine learning, next-generation firewalls that block emerging attack vectors, and better training for our teams to stay on the leading edge of security practices.
Mobile Payment Wallets
The pandemic has dramatically changed how donors think about supporting organizations. Nowhere has this been more evident than the rapid rise of mobile payment wallets. Instead of holding onto a physical credit card and needing to remember a number to type in, companies like Apple and Google have developed digital wallets to allow donors to quickly pay transactions online.
The number of people using mobile wallets is expected to reach almost 1.5 billion in 2021, increasing by 11% year over year. By 2023, the total number of people using digital wallets is expected to reach 1.7 billion worldwide.
This is especially important when appealing to younger donors, as they heavily embrace digital payment methods. But, according to our research work organizations like GivingTuesday and Visa, we're seeing healthy adoption of mobile payments across all donor generations.
To ensure that you're meeting donors where they want to be, we are aggressively developing support for Apple Pay and Google Pay into our payment processor Neon Pay. Once ready, we'll be adding this capability into each of our existing products. We're thrilled to be able to offer this new capability.
Neon CRM Donation Forms
Connected to that is one of our most requested and exciting upgrades we've had in a long time – Neon CRM's forms. We're starting out by focusing on donation forms, both the experience of building forms and the end result experienced by the donor. This upgrade will significantly enhance your ability to quickly build beautiful mobile responsive pages that match your unique online presence and enhance your online fundraising.
With the average online donation in our sector taking up to 8 minutes, it is critical that we help provide the absolute best experience. We think you and your donors are going to love how this upgrade will further your mission.
Our decision to focus on forms in Neon CRM is based on your feedback, specifically your desire to give donors a better experience. You'll be able to exceed your donor's expectations with a concise, personalized experience. We've baked in best practices on design and experience within every page.
All these tools and insights will live in one, connected system, Neon CRM.
We will continue to work with our clients to understand what will help them grow and we cannot wait to debut even more impactful tools to you in 2022 and beyond.
Join the discussion in our Slack channel on connected fundraising