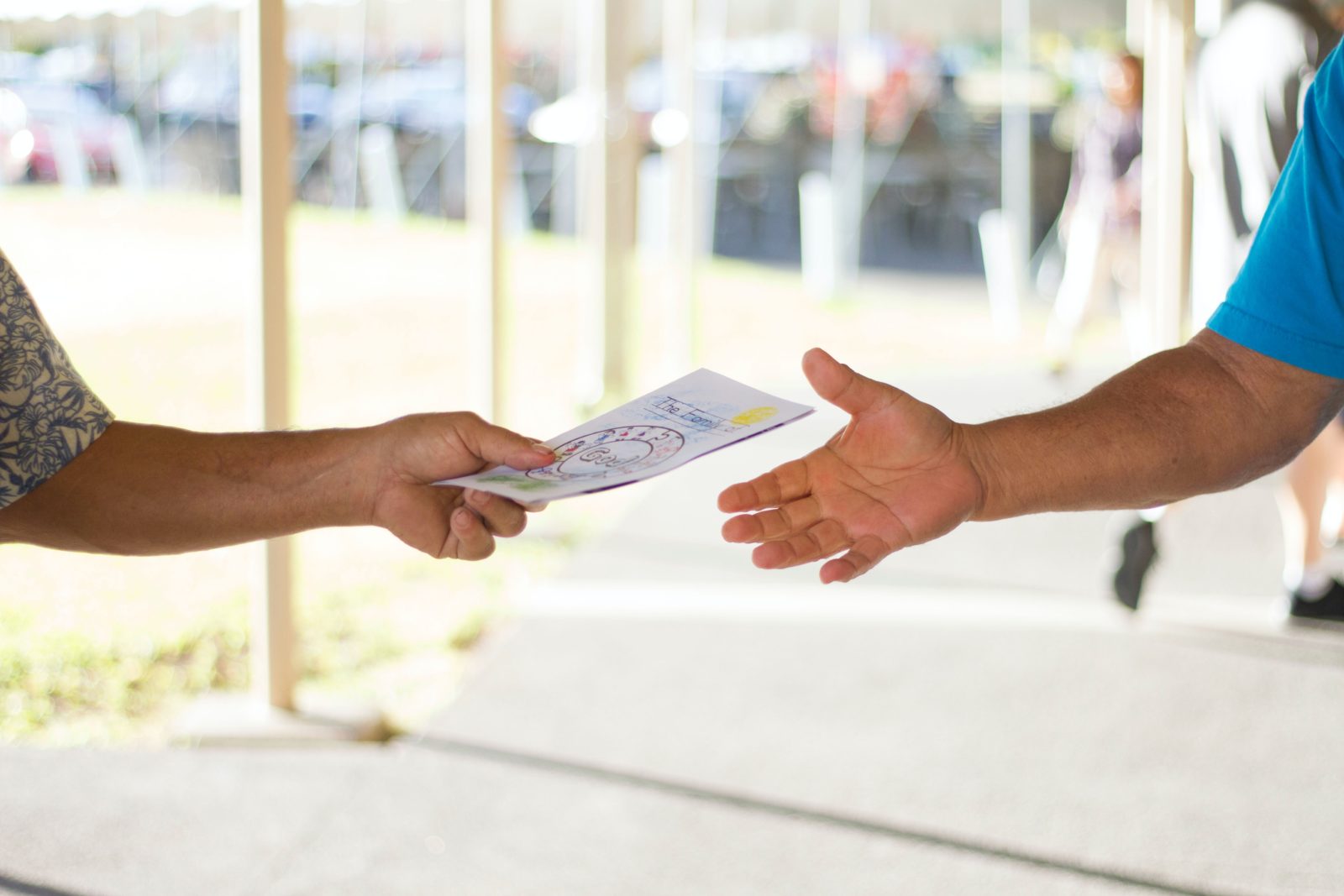 Your community's giving day just ended. Now what? As a nonprofit, participation in a giving day can lead to fundraising gifts that keep on giving.
You spent a lot of time crafting a campaign and supporting the work of your community giving day to get more eyes on your nonprofit and support from your community. All of that time and effort can continue to make an impact after the giving day concludes. It is in your best interest to put in the extra effort to turn your donors from your local giving day into monthly donors.
Not convinced? Industry research suggests that recurring gifts represent 15.4% of a nonprofit's annual revenue, on average.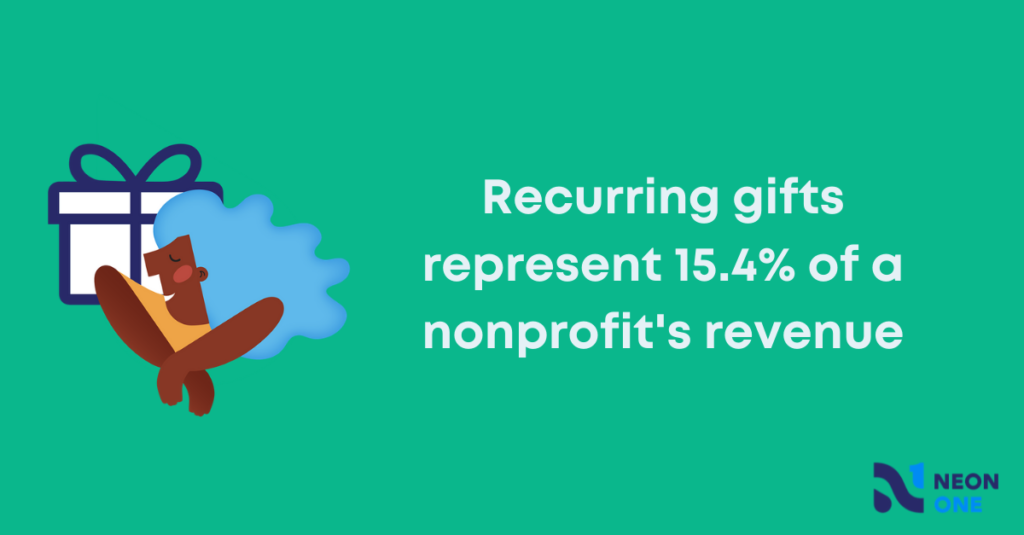 Needless to say, it's important to try and get these donors to stick around. If you play your cards right with strategic communication, you can convert your nonprofit's giving day donors into monthly donors.
Giving Day Follow-Up Communication
Like any fundraising campaign, you've planned a thank you follow-up email. For your donor follow-up with your participating giving day donors, you'll want to thank them for their support, and in the same email, make the ask to become a recurring or monthly donor.
Not sure where to start? Our monthly donor email templates include templates for monthly giving program emails and thank you emails. Fusing ideas and tips from both serves as an excellent foundation for crafting this follow-up email with both the thank you and the ask.
Update on Giving Day Results
After thanking your giving day donors for their participation and donation, provide your donors with an update on the success and impact of your giving day campaign.
Transparency will help build trust in your organization, show how impactful their donations are to your work, and will inspire continued involvement for your cause.
Campaign Alignment
Before you continue writing that email, evaluate the alignment of your giving day campaign and your monthly giving program offerings.
Ask yourself the following questions:
Do your monthly giving campaigns have goals that align with your giving day campaign?
Do your monthly giving programs have clear goals that align with the passions of your giving day donors?
Did the campaign they contributed to on your giving day reach its goal?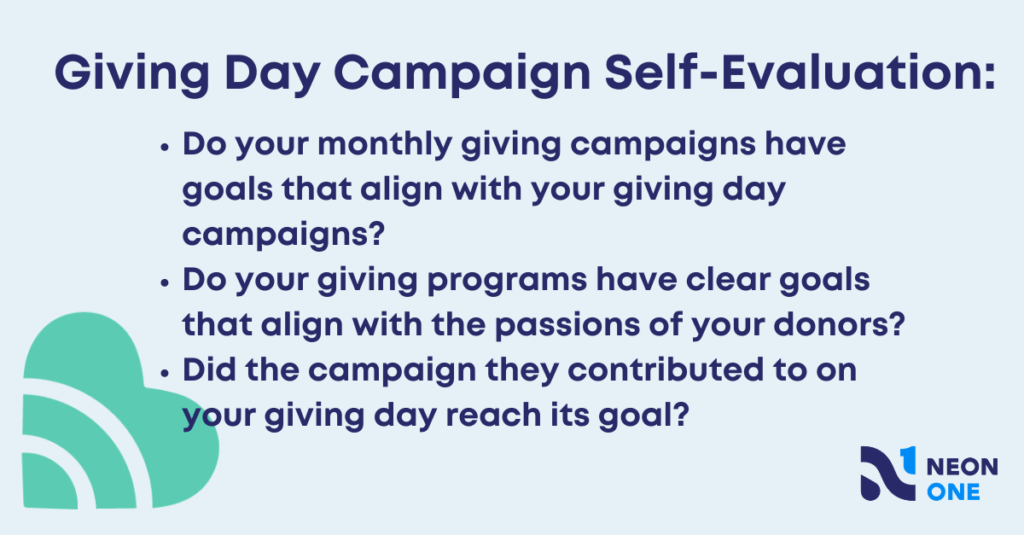 If your nonprofit's giving day campaign goals weren't reached, this presents an excellent opportunity to ask for a contribution to your monthly giving campaign. A message as simple as, "For just $15 a month, you can help our campaign reach the finish line," taps into what motivated them to give the first time and is an excellent way to persuade them to stay involved.
Suppose you reached your nonprofit's giving day campaign goals. Congrats! Instead, you can evaluate your monthly giving program as it stands currently. Is the intended goal of your monthly giving program clear? Do donors have a choice in which initiative their money supports? Answer these questions to clarify the type of appeal and outreach you want to make to your giving day donors.
Lastly, craft your outreach and appeal to your giving day donors by explaining your monthly giving campaign goals and how valuable monthly gifts are to furthering the mission of this campaign or your organization's overall mission.
Hopefully, with all of this information, you can see all the ways your organization can segment and tailor your nonprofit's giving day follow-up and monthly giving program email invitation.
Using Recommended Monthly Donor Cultivation Strategies
Once you've sent the invitation, there are more things to keep in mind to be able to get them to (1) actually join your monthly giving program and (2) get them to stay in it.
It can be overwhelming because there are many strategies expert fundraisers recommend. Let's break down a few of these strategies and discuss how your nonprofit can apply them to donors you received from participation in your local community giving day.
Form Community
The great thing about recruiting monthly donors from your giving day audience is that most of the community-forming work has already been started. By participating in your giving day, the introduction to your organization has already happened.
If your nonprofit does their part to make them feel welcome, they will want to stay involved.
Welcome them to your named monthly giving program. Consider hosting welcome events, share frequent updates about what's going on at your organization, and explain what your monthly giving program fully entails.
Accept and Request Feedback
Something you should always do is ask for feedback from your donors. In many cases, you can include a survey or form after a donation form has been filled out to get immediate feedback.
This should continue as your giving day donors convert to monthly donors. You should know how they prefer to be contacted, how they prefer to give, and how they prefer to engage with your nonprofit.
Ongoing Stewardship
Your stewardship leader should develop a stewardship plan for your monthly donors, which will include a communications plan that outlines how and when you communicate with each type of donor.
Building this plan can come with a lot of trial and error, but some best practices are always to thank your monthly donors creatively, use any and every contact method they give you, and be transparent.
Do you have experience turning your giving day donors into monthly donors? Share your expertise in the comments below!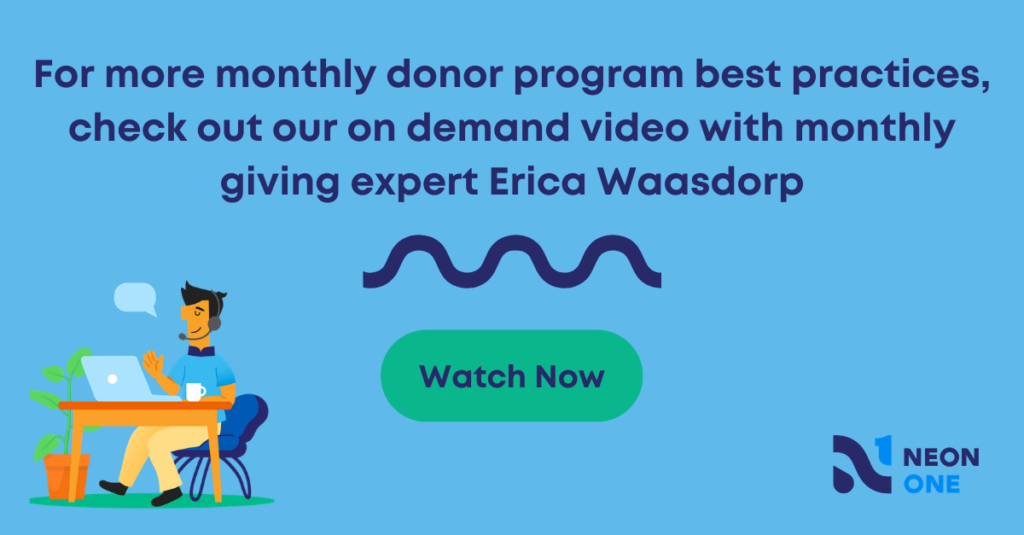 Join the discussion in our Slack channel on connected fundraising