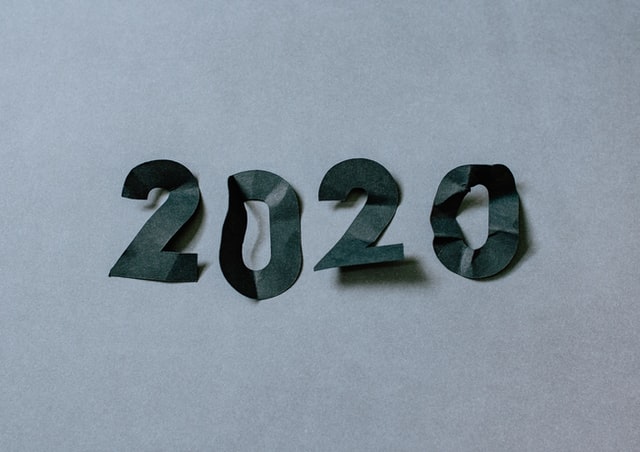 Just this month, GivingTuesday released their GivingTuesday 2020 Results & Data Commons report entitled Giving In Unprecedented Times: A Lookback at 2020 U.S. Giving Data & Trends. The Data Commons is one of the largest research hubs in philanthropy right now and has over 100 contributing partners and 50 global data labs.
Neon One is thrilled to be a contributor and unpack the GivingTuesday 2020 results contributing to the future of philanthropy.
Neon One's ecosystem helps us drive impact way beyond the immediate 35,000 social good organizations that we service with our technology. Our certified partner network empowers us to support and initiate key research and data trends with organizations like the National Council of Nonprofits and The Giving Institute.
The foundational data from this report was drawn from the Fundraising Effectiveness Project, of which Neon One is a contributor. GivingTuesday used the Fundraising Effectiveness Project as the primary dataset to benchmark social sector fundraising data for 501c3 organization along with other data sets, such as analysis of cryptocurrency transactions.
Understanding that generosity comes in many forms that go beyond transactions, known revenue is still one of the best indicators of social sector health that any research can focus on.
Now let's dig into the GivingTuesday 2020 results from their report.
GivingTuesday 2020 Results & Key Takeaways
GivingTuesday's analysis outlined several primary takeaways that happened throughout 2020. In this section, we're going to flag these key takeaways and zone into how they impact nonprofits and social good organizations with supporting data from the Neon One ecosystem.
Donor Mobility
Donor retention continues to be an issue for organizations, with a 38% drop in total revenue gain for retained donors. Yet new donor acquisition, especially of smaller dollar donors, went up significantly. This represented a 53% total revenue gain compared to the previous year.

Mobility can come in many forms, through either an individual's preference for giving to different organizations or through the ways they may give.
One of the key items to focus on is creating a cultivation pipeline for the small donors in order to build a bigger mid-sized gift pool. Mid-sized gifts showed the largest decline when compared to small and super-sized gifts in terms of their year-over-year growth.
Practical Advice
Establish more opportunities for donors to give gifts over time. This could come in the form of a sustaining giving offering or establishing a well-defined legacy giving program.
Cause Related Impact
Certain types of missions saw more immediate support when compared to others.
These patterns followed societal trends seen in 2020, with immediate outpouring to organizations who focused on COVID-19 related causes like food banks and first responders. There was also a significant increase in support of racial justice organizations during the summer of 2020.

In turn, other types of missions saw a significant decrease in their support, with arts and cultural organizations losing a major revenue stream due to social distancing restrictions.
Neon One clients using Neon CRM saw ebbs and flows in their fundraising success, but in general, they were able to stay operating throughout 2020.
Yet our Arts People clients did see a significant impact to their ability to raise money, with many theaters temporarily or permanently closed and still slow to open up.
Causes of all types who relied heavily on event-driven revenue were also impacted and, in order to stay open, shifted their strategies to a virtual or hybrid model.
Practical Advice
During emergency situations that may impact a ticketed event or program, offer attendees the ability to donate or transfer their contributions instead of offering an immediate refund. Rolling this feature out helped save our Arts People clients over $2.4 million in potential lost revenue during the height of the pandemic.
Inequality Continues To Widen
The data is extremely clear that the vast majority of giving is driven by high net worth individuals.
Gifts between $5,001 to $50,000 represented 27.9% of 2020 giving and gifts over $50,001 represented 43.2% of 2020 giving. The smallest dollar donors increased their year-over-year growth but still made up a tiny percentage of overall giving.

And it isn't just donor revenue but organizational size as well that saw an impact during 2020.
It isn't all doom and gloom, though. The smallest donations (under $100) reversed a five-year downward trend and increased in 2020! And new donors grew beyond the drops in retention, which means more people want to give to charities than ever before.
Practical Advice
Creating giving moments during your year will help give smaller dollar donors more opportunities to give incrementally. Some great ways to engage new donors are through a local community giving day or by offering peer-to-peer fundraising.
2021 Fundraising Predictions Based on GivingTuesday 2020 Results
GivingTuesday outlined key trends in their 2020 report. Based on those GivingTuesday 2020 results and trends, we made a few fundraising predictions for 2021, including the following:
Charitable giving patterns will return to pre-2020 trends: There will be fewer and smaller giving moments that drive fundraising.
Smaller organizations will do better: The organizations that may have seen a drop but remained active will rebound in 2021 and 2022.
Recurring donations will become more important: As a tactic to increase donors to mid-tier, more nonprofits will offer a monthly or recurring donor program. Although, there may also be a push to create giving moments that provide donors a reason to give at other times during the year.
Now let's apply those fundraising predictions to effective strategies and practical applications for nonprofit organizations of all sizes.
Giving Patterns from the GivingTuesday 2020 Results
There is a cyclical pattern that occurs in fundraising. We see giving decreasing during the middle part of the year and then a well-documented spike in giving that occurs in December with the help of GivingTuesday and year-end campaigns.
Organizations should review not just year-over-year trends in their giving but actually look into the months that their donors tend to give. Running LYBUNT (Last Year But Unfortunately Not This Year) reports aimed at retention of donors who give during ebbs will be critical.
Furthermore, your organization should consider creating at least one quarterly giving moment that brings together your donor community. This could be a community giving day, a donor stewardship event, a volunteer-driven activity for a larger group. There are many different ways to activate a moment as long as proper attention is given to ensuring that your mission is front and center.
Transactions are secondary when it comes to creating moments, it is about the experience of showing love to your donors, and the broader community you are supporting that will solidify retention rates within your organization.
Rebounding
One of the most consistent messages that our ecosystem communicated during 2020 was that engaging donors was critical. The idea that people "will not give because it isn't the right time" was the wrong approach.
For 2021 and beyond, your organization should shift into an asset-based mindset.
It is no longer going to be acceptable for any size organization to answer questions by immediately thinking about cutting resources and staff. Instead, think about creative solutions and new partnerships in your community to grow your operations.
Neon One clients of all sizes and types embraced an asset-based approach to growth during the pandemic.
Outlined below is the growth that our Neon CRM clients saw in 2020 compared to 2019:
Recurring Donors
Sustaining donors can be an absolute lifeline for organizations of any size. Neon One worked with the University of Dallas to analyze over 6.4 million donation records for data on recurring donation trends.
What we found in our research was illuminating how the best nonprofits manage recurring gifts.
Recurring gifts represent 15.4% of the annual revenue for organizations analyzed.
The mean gift size of organizations surveyed was consistently around $63, equaling $756 a year!
Recurring gifts are more likely to be initiated in January than in December, where end-of-year one-time gifts are highest.
Credit cards represent 84.9% of recurring gifts, followed by ACH transactions at 14.5%.
One of the issues that GivingTuesday flagged in their 2020 research was that focusing on recurring gifts can create stagnation in other areas and ways donors may give throughout the year.
A fundamental way to approach this is to activate recurring donors with a few strategically thought-out program ideas. For example, recurring donors are six times more likely to become legacy donors when compared to other types of supporters.
When you focus on your cultivation efforts, you can create interesting and personalized engagement paths for high-profile donors and open up the possibilities for their support at other times of the year.
On-Demand Video Resource: Ligia Pena talks about turning recurring donors into legacy givers.
Access the free video and workbook
Summary
People are generous with their time, talent, and treasure. At any size gift, there should be a celebration that someone is investing in our mission and building our broader base of support.
There is so much more to this report than what we covered here, and we are so thankful for the research that GivingTuesday is investing into understanding generosity year-round.
We encourage you to download the report and pull your own conclusions and share them in the comments section below.
Join the discussion in our Slack channel on connected fundraising