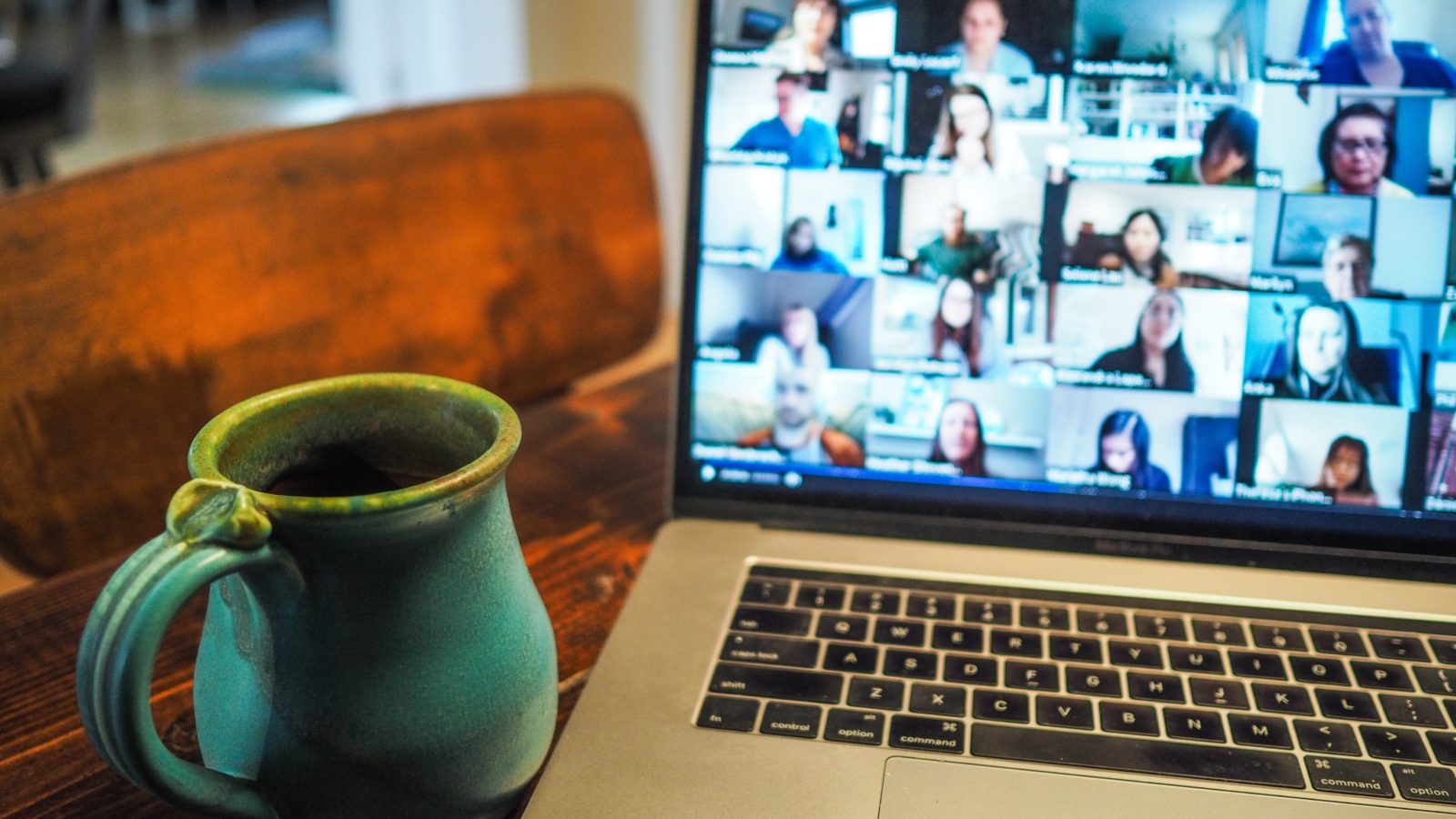 Online fundraising plays a critical role in helping organizations reach their yearly fund. But, with more competition than ever, tried-and-true methods aren't as effective as they used to be. These 31 ideas for online fundraising for nonprofits will help you reach your yearly goals and have fun while you do it! 
Video
Email
Social Media

Virtual gala
Video storytelling
Online auctions
Virtual reality tour
Thank-you video campaign
Educational webinars
Virtual volunteer spotlights
"Day in the Life" videos
Virtual dance party
Video challenges

New donor series
Giving Tuesday
Geographic impact
Reengagement campaign
Personalized milestone emails
Event preferences
Year-end giving campaign
Birthday campaigns
Matching gift challenge
Newsletter customization

Behind-the-scenes stories
Donor spotlights
Interactive Q&A sessions
Social media ambassadors
Gratitude wall
Giving Days
Gratitude photo posts
Live donation challenges
Social media influencer collaborations
Interactive polls
Go live
10 Video Ideas for Online Fundraising for Nonprofits 
This first group of online fundraising ideas focuses on a highly engaging medium—video. You may be hesitant to go this path because, in the past, it was a pretty expensive undertaking. However, modern platforms, smartphones, and short video formats allow nonprofits to take advantage of this powerful tool in a number of ways.
Here are 10 ways to use video in online fundraising for nonprofits. 
Virtual gala: Host a live-streamed gala event with performances, guest speakers, and donation appeals. This can help you engage a wider global audience while breaking down geographic barriers. 
Video storytelling: Emotionally compelling videos showcasing your organization's impact can help humanize your cause by showing the real people behind your organization's efforts.
Online auctions: Auction off donated items or organization merchandise using a video platform to encourage global participation. Engaging video presentations showcase the items, generating excitement and encouraging healthy competition among bidders.
Virtual reality tour: Offer a live virtual reality experience, taking viewers on a tour of your nonprofit's projects and the people you serve. This provides an immersive and interactive way for supporters to experience the impact of their contributions, making the cause feel more tangible and real.
Thank-you video campaign: Recording personalized thank-you videos for donors and sharing them on social media and via email fosters a sense of appreciation and gratitude. This strengthens the bond between your nonprofit and its supporters and potentially encourages them to continue contributing.
Educational webinars: Educational webinars can help your organization raise funds through registrations and build credibility by positioning it as an authority. This drives trust that can encourage future giving.
Virtual volunteer spotlights: Create short video interviews featuring your dedicated volunteers, showcasing their passion for your nonprofit's cause and the impact of their work. Highlight their unique contributions and the difference they make in the community. Share these videos to inspire potential donors and attract more volunteers who want to be part of your organization's mission.
"Day in the Life" videos: This idea offers a behind-the-scenes look into the daily operations of your nonprofit as you capture footage of your staff members, volunteers, and beneficiaries. These authentic and candid videos can help donors see the direct impact of their contributions and build a stronger connection with your cause.
Virtual dance party: Energize your online fundraising with a virtual dance party! Supporters can join from anywhere, dance to the music, and make a difference by donating to your cause.
Video challenges: Create viral video challenges related to your nonprofit's mission and encourage participants to donate and nominate others to join the cause. For a good example of this one, you can look to the 2014 Ice Bucket Challenge, a viral video-based social media campaign that raised $115 million for ALS research in only six weeks.
10 Ideas for Email Fundraising
Email is a very popular option for online fundraising for nonprofits because of its low cost and accessibility. But it's not always an effective path. In 2022, email fundraising accounted for about 14% of all online donations, with organizations sending about 60 email messages per subscriber. The challenge presented by email fundraising is how it is often done in a mass, impersonal way that doesn't engage the supporter.
You should segment your donors to get the most out of your email campaign. That means that you assign them to specific groups based on their activity with your organization. For example, if you have someone who always gives to causes related to children and someone who always gives to research, you'd create two different groups for those individuals. Group 1 would get appeals related to children, while Group 2 would receive appeals based on research.
This type of personalization can increase interest, engagement, and donations. Here are ten ideas for nonprofit email marketing campaigns that use data segmentation and personalization. 
New donor series: Create a personalized email series for new donors to welcome them, introduce your organization's work, and show how their contribution makes a difference. That connects them to your cause right from the start and ensures they get the most out of their contributions to your organization.
GivingTuesday: GivingTuesday is a global philanthropic movement celebrated on the Tuesday following Thanksgiving. It allows organizations to benefit from the collaborative efforts of other nonprofits. You can plan special email campaigns around GivingTuesday and encourage donors to contribute to your organization on this special occasion.
Geographic impact: Segment your email list by location and send targeted messages that highlight the impact of your nonprofit's work in each region. By connecting the work you do directly to their local area, you foster a sense of ownership and relevance, encouraging them to be active participants in your organization's mission.
Re-engagement campaign: You can group your inactive or lapsed donors together into their own segments for re-engagement campaigns. These messages can acknowledge their past support while reigniting their interest in your cause with recent achievements or upcoming projects.
Personalized milestone emails: Emails celebrating donor milestones, like the anniversary of their first donation, can strengthen donor relationships. Acknowledging and celebrating these important moments in your supporters' journey shows them their contributions are valued and appreciated.
Event preferences: For supporters who have attended your events in the past, segment the list based on their interests or the type of events they've participated in. That way, you can send personalized invitations and updates about upcoming events that match their preferences.
Year-end giving campaign: Emphasize the significance of year-end giving campaigns, as they play a pivotal role in a nonprofit's financial success. With December accounting for one quarter of an organization's annual revenue, these campaigns provide a crucial opportunity to engage donors and secure vital support.
Birthday campaigns: Create personalized birthday emails for donors, thanking them for their ongoing support and inviting them to donate to your cause. You can also tie these into social media campaigns, as many platforms offer supporters the option to collect donations for a cause on their birthdays.
Matching gift challenge: Challenge your donors to match or surpass their past gifts and create an even greater impact! In personalized emails, express gratitude for their support and invite them to participate in a special giving challenge. Show them the difference their previous contributions have made and emphasize the importance of their continued commitment.
Newsletter customization: Give subscribers the option to choose the topics they're interested in when signing up for your nonprofit's newsletter. You can use that information to segment your newsletter list and send personalized content based on their preferences.
11 Ideas to Engage Donors on Social Media
Social media is the third area of online fundraising for nonprofits that's important to sustained success. This is an opportunity to connect with your donors on a deeper and more personal level. That's why your social media needs to be as much about building connections as it is about seeking donations.
A good social media presence is not one filled with appeals. It also informs, engages, captivates, and inspires readers. Ideally, your social media content should be made of 80% this information and 20% appeals.  Here are 11 social media fundraising ideas that help you build connections. 
Behind-the-scenes stories: Share behind-the-scenes glimpses of your nonprofit's work, such as team members in action, project progress, or heartwarming moments with beneficiaries. This personal touch allows followers to connect emotionally with your cause.
Donor spotlights: You can also share the stories, motivations, and impact of your donors and supporters. These personal connections can make donors feel more engaged with your organization, as people often give more to causes they feel connected to. By featuring these genuine narratives, you foster a sense of community and appreciation.
Interactive Q&A sessions: The real-time nature of these sessions encourages active participation and keeps your supporters. It's an effective way to engage with your audience and strengthen the bond between your nonprofit and its supporters.
Social media ambassadors: Social media fundraising is valuable because it allows a personal connection, but speaking as an organization can feel less so. By working with individuals online to represent your cause, you put a human face on your nonprofit.
Gratitude wall: Create a digital gratitude wall where donors' names or messages of appreciation are displayed. Publicly acknowledge and thank your supporters for their generosity.
Giving Days: Giving Days are intense 24-hour fundraising drives well-suited for social media platforms due to their real-time nature. During a social media Giving Day campaign, you can keep participants informed about progress and express gratitude for their contributions instantly.
Gratitude photo posts: Enhance your connections with donors and supporters by sharing heartfelt photos of beneficiaries holding thank-you signs or images of your team expressing gratitude. This personal touch adds authenticity and sincerity to your appreciation efforts, making donors feel valued and engaged with your cause.
Live donation challenges: Host live donation challenges on platforms like Facebook Live or Instagram Live, where supporters can pledge donations in real-time during the event.
Social media influencer collaborations: Partner with social media influencers who are passionate about your cause. Their endorsement and support can significantly boost your campaign's reach and engagement. Keep in mind, these individuals don't have to be celebrities with millions of followers. Influencers within your niche with smaller but more active fan bases are your best bet.
Interactive polls: Run polls on social media to gather opinions on various aspects of your nonprofit's work, upcoming projects, or fundraising ideas. This engages followers and makes them feel involved in decision-making.
Go live: Connect with your audience in real-time through live video streaming on platforms like Instagram, Facebook, or YouTube. Spontaneity adds an authentic and dynamic touch, allowing you to interact directly with your supporters, answer questions on the spot, and create engaging content that captures their attention.
Using Neon CRM to Improve Your Online Fundraising
Online fundraising can be a major source of revenue for your nonprofit, but it's vital to personalize and target your messages to connect with your supporters. A Constituent Relationship Management platform (CRM) simplifies the process, allowing you analyze donor records, customize emails with compelling content, and track results. By leveraging technology, you strengthen donor relationships, drive engagement, and maximize your nonprofit's impact.
Neon CRM can help to streamline online fundraising for nonprofits through a powerful platform that helps you make deeper connections with donors. To learn more, contact us for a demo.
Join the discussion in our Slack channel on connected fundraising