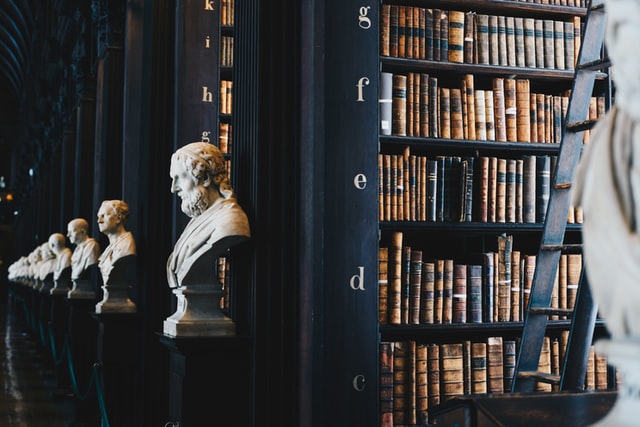 At Neon One, we have the opportunity to work with thousands of nonprofits who do amazing work. Each month we spotlight one of our clients doing something particularly exciting!
This month, we're honored to spotlight the National Association of Judiciary Interpreters and Translators (NAJIT) — a nonprofit, founded in 1979, dedicated to promoting the highest professional standards in interpreting and translating. NAJIT serves their 1,200 members and thousands of people every year through continuing education. NAJIT uses Neon CRM and has a custom Neon Website that we're excited to show you.
What They Do
In its 39-year history, NAJIT's mission has been twofold: to promote the highest professional standards in legal interpreting and translation, and to advocate for the professionals who provide services that are vital to fundamental fairness. NAJIT is the largest association of judiciary interpreters in the world.
Through its efforts and those of its members, the association plays a vital role in shaping policy around language access and works to ensure that language professionals receive the respect and recognition that they deserve.
Why It Matters
A courthouse is already a scary place to be. Now imagine trying to navigate the legal system if you're a person with limited English proficiency. Someone who requires translation or interpretation services may not only be a defendant, but may also be a victim.
As NAJIT explains, "Professional legal interpreting is required to ensure due process, equal protection, and equal access to the administration of justice for non-English or limited English proficient (LEP) individuals."
"The best part of working with NAJIT was how enthusiastic they are about their jobs," says Haley Boeschen, the Web Designer who worked with NAJIT. "Before working with them, I had never thought about the need for judiciary translators — probably because I am fortunate enough to speak the same language as the country I live in. This organization opened my eyes to the niches of nonprofits and their absolute need for them. It seems so simple thinking about their work now. OF COURSE we need interpreters in the courtroom, how else would everyone get a fair trial?"
NAJIT explains their work in 3 ways:
Who We Are: A non-profit, professional association of interpreters and translators. Our members also include students of the profession, luminaries in the field, and government organizations.
What We Do: Promote the highest professional standards in interpreting and translating. We provide continuing education for professionals to grow their knowledge, refine their skills, and stay up to date on innovations within the profession.
How We Do It: Through the work of volunteers, The NAJIT Board and Committees seek out ways to influence legislation and support important issues of the profession.
NAJIT members are the individuals who serve as interpreters and translators, as well as students, organizations and academic institutions.
How They Do It
NAJIT transitioned to Neon CRM first and their Neon website was built a little less than a year later. When they started looking for a CRM, they were transitioning from a custom system that was built in SQL and PHP, requiring an expert-level user to function within the database and pull reports. They started by looking at the features of various CRM softwares and searching available reviews.
Susan Cruz, Administrator of NAJIT, loves the Neon CRM for the "ease of use." She says "it took some time to get comfortable, but it makes logical sense. It is compartmentalized and I know where to find the things I am looking for. Plus the support is great."
At NAJIT, one of the biggest draws for their members is their Annual Conference. It's also the organization's biggest revenue generator. The 3-day conference has a variety of individual sessions each attendee can choose. Neon CRM's functionality allows them to use a complicated ticketing structure, while also having different rates based on membership. Susan explains: "This happens seamlessly within Neon CRM. The front end user doesn't see the options that aren't available to them."
One of Neon CRM's biggest benefits to NAJIT has been the ability to have their memberships automatically renew. Of their 1,200 members, more than 10% are set to renew automatically. This is income that the organization can count on, while also reducing the staff time it takes to pursue and process the renewals.
After their successful CRM transition, NAJIT pursued their website development. "We worked with Neon, One we knew the service level and we trusted that," says Susan. "It was very natural that we thought our website should be run by the same people who run our database."
Their website launched in the fall of 2016. According to Susan, "The biggest value NAJIT sees is the flexibility Neon has provided the association. We are no longer held hostage to a web developer. The user interface is simple, yet has a variety of customization. While you do give up the ability to fully customize, this is outweighed by the peace of mind that our database information is protected, and the huge cost savings of not needing to hire someone skilled in PHP, HTML, or MySQL."
We are so proud to support the work of the National Association of Judiciary Interpreters and Translators, as well as many other associations providing professional development.
---
To learn more about NAJIT and how you can support their work, visit their website.
Join the discussion in our Slack channel on connected fundraising