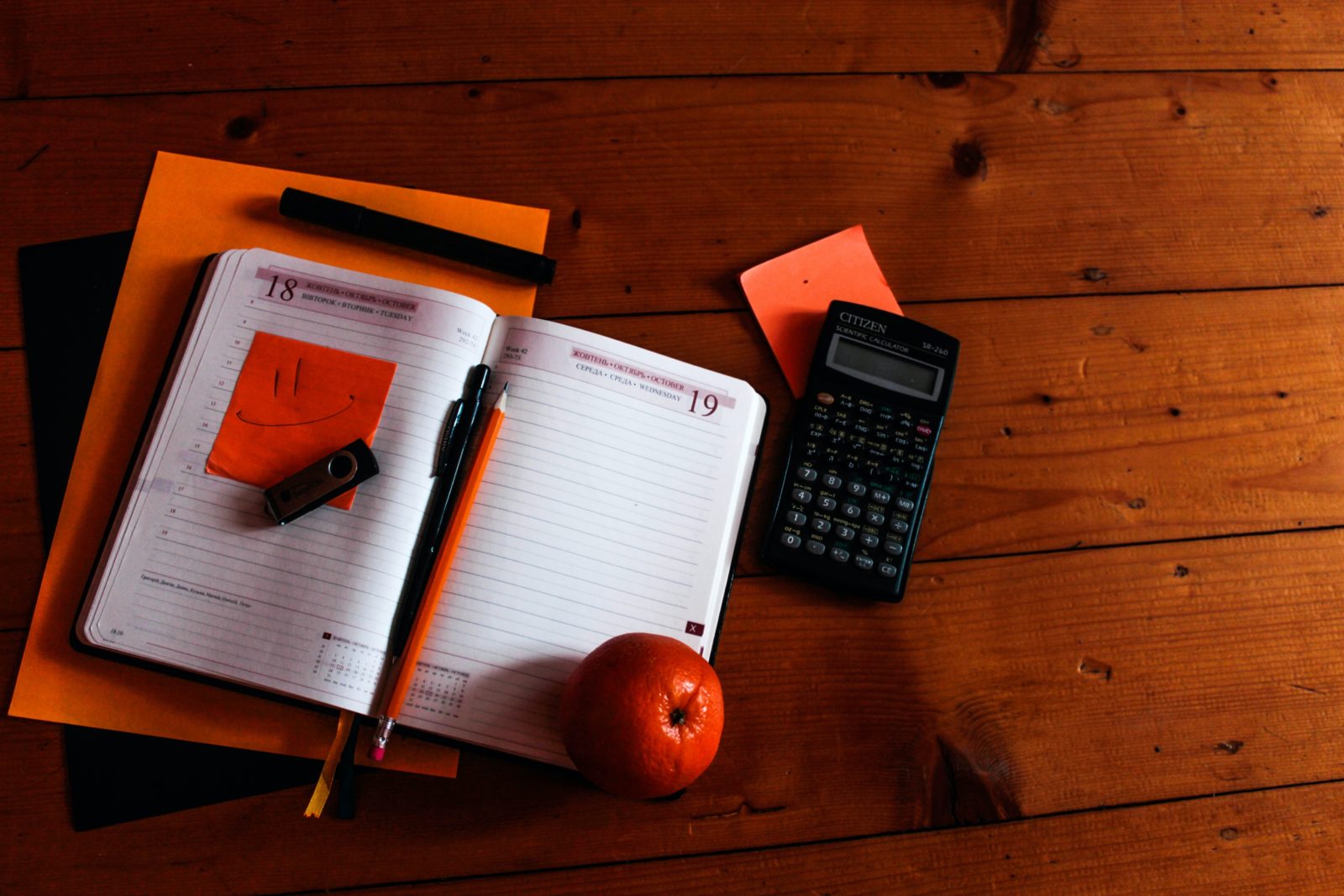 One of the biggest challenges nonprofits face is alignment around the money that they are receiving for donations, events, memberships, and other channels. Attempting to reconcile multiple revenue streams with accounting processes can be complicated, and it can often involve quite a bit of manual data entry.
While many nonprofit organizations rely on Quickbooks for their accounting operations, there is still a large number that ends up keying in data manually between their nonprofit CRM and the accounting system. Studies have shown that manual data entry will cost an organization hundreds of dollars per employee per year.
Neon CRM and QuickBooks' industry-leading integration provides an immediate fix to data entry errors and streamlines your reconciliation between development and finance.
Neon CRM and QuickBooks: An Integration Designed with Your Entire Staff in Mind
Neon CRM's integration with QuickBooks is designed with every stakeholder in mind. We gathered insights from hundreds of CRM users across multiple business departments (as well as quite a few Certified Public Accountants!) to build an integration that works for everyone.
After gathering this information, we were able to identify the top features and functionality needed to make the sync as immediately impactful and useful as possible.
Our goal is to make your job easier, so we're proud to have the most robust QuickBooks integration on the market for nonprofits. And, our clients seem to like it, too!
Why Nonprofits Love Neon CRM and Quickbooks Together
It Provides Mapping and Reconciliation Options That Fit Your Reality
We teamed up with the experts at QuickBooks Made Easy to identify the primary workflows that nonprofits need for a quality QuickBooks integration. These processes include:
Starting your gift processing with development to ensure stewardship of the gift

Creating a mapping document that outlines the ways that development revenue align with an organization's chart of accounts

Identifying your reconciliation cadence – cloud systems allow for a shift to

real-time accounting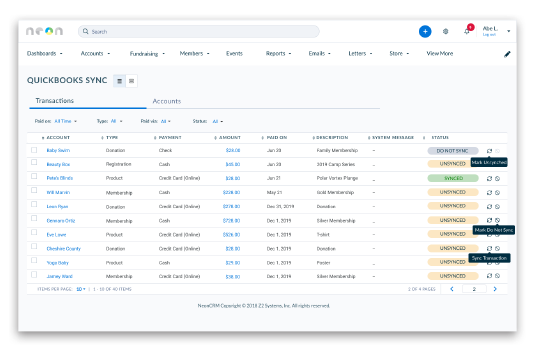 Neon CRM's integration with QuickBooks allows for mapping to Service Items and Classes as well as a choice between Sales Receipts or Invoices, along with many other details that your finance team will love.
It Removes The Manual Work Most Donor Management Systems Settle For
We built this integration so that both development and finance teams could save time by reconciling their revenue faster. Both manual data entry and mass data uploads are prone to error, so we came up with a better solution — a streamlined integration that syncs what you need and leaves what you don't.
Since building this integration, we've continued to invest in the user experience so our customers can enjoy faster, easier data entry. Our upcoming batch processing view is designed to make your staff's lives much easier. And if an organization needs to filter out specific transactions for a more dedicated review, all it takes is one click.
It Flexibly Addresses the Reality of Changing Revenue Streams for Nonprofits
Nonprofits are resourceful — they come up with new ways to raise money all the time! Still, we know that finance departments are not fond of surprises or unpredictable shifts in processes.
That's why Neon CRM's toolset is designed to give the development team the most amount of power for engaging donors in unique ways but then allowing a controlled and secure process to be implemented when these new campaigns, events, memberships, and other types of revenue get rolled out.
With Neon CRM's integration to Quickbooks, your organization will be able to:
Filter by dates, revenue types, or tender of transaction

Map customizable campaign attribution fields to tried and true finance fields

Map both virtual and physical events to proper classification to avoid confusion with donations

Map variations in both memberships terms and levels to the proper finance designations

Address taxes, shipping, and discount mapping to both Quickbooks Online and Desktop
It's Backed by The Industry-Leading Nonprofit Accounting Resource
Many nonprofits struggle with reconciling their books because they're either relying on an outside bookkeeper or there's a disconnect between their fundraising and finance teams. Legacy configurations in both donor management and accounting systems only make things more complicated. 
Neon CRM has built the best sync in the entire nonprofit sector, but we know none of that matters if the foundations aren't sound. That is why we have partnered with Quickbooks Made Easy to extend our ecosystem's service through the creation of training and implementation resources.
"I've taught literally thousands of nonprofits to use QuickBooks. Those that use Neon CRM rave about it! It's so easy to use. The sync with QuickBooks removes the double entry and can't be beat!"

Gregg Bossen, CPA, Quickbooks Made Easy
We regularly create QuickBooks training and resources for nonprofits to take advantage of, including live webinars, support documentation, and more.
Neon One's ecosystem approach to software means you can keep the software you love and add what you need. We designed our integration with QuickBooks to offer you unparalleled functionality that creates clarity between departments, allowing you to raise more and work less.
Join the discussion in our Slack channel on connected fundraising