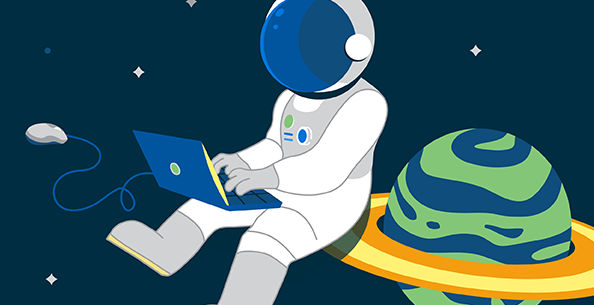 The Neon One Academy Elite series celebrates top performers in our training and certification program, Neon One Academy.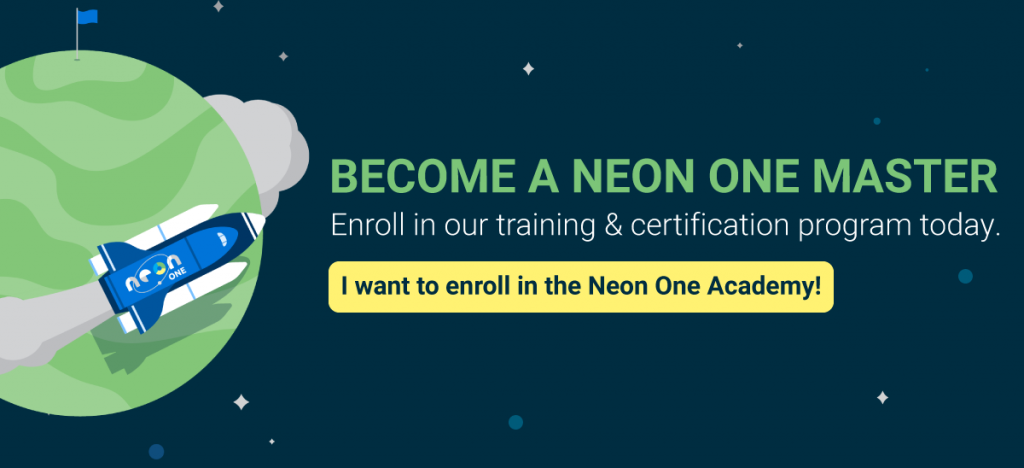 For our winter edition, we're excited to celebrate two hard-working nonprofit professionals from CASA for Children of Larimer County and Palestine's Children Relief Fund.
Alice Stopher
Alice Stopher is the Operations Assistant at CASA for Children of Larimer County. Their mission is to be a voice in court for abused and neglected children, as well as a safe place in the community for conflict-free family interactions.
What prompted you to sign up for a learning path?
I came into my administrative/operational position early last December, and though I'd previously been a volunteer with my organization, I'd never worked for a nonprofit before. We do important work for kids in our community, and I wanted to make sure I was operating in the smartest, best, and most efficient ways possible-which meant brushing up on Neon, quick! Since Neon was totally new to me, I had a lot to learn, and Neon One Academy has proven an unbeatable resource.
I see you were hoping to deepen your understanding of, navigation of, and comfort with Neon. Did you meet those goals? Did you learn other things too?
What I gained and learned in the learning paths exceeded my goals of familiarity and comfort navigating and operating Neon; I think I've gained a deeper understanding of the capabilities of the program, what it tracks, how, and why. The most useful tools I use every day to this end are the reports! Being able to fine-tune what's in front of me, out of our whole database, is extremely useful. I've also recently been experimenting with designing event pages. It's been rewarding to put some Neon One Academy training to good use.
What was your favorite part of the Academy?
I really love the learning paths— they're intuitive to follow and build skillsets thoroughly and well. Having a quiz at the end of each section also really enforces what's most important per section, and has definitely helped me keep track of everything I learned.
Rosett Abuhadrous
Rosett Abuhadrous is the Donor Database Officer at Palestine Children's Relief Fund. They work to provide medical and humanitarian relief collectively and individually to Arab children throughout the Levant, regardless of their nationality, politics or religion.
What prompted you to sign up for a learning path?
Our organization uses NeonCRM so my job promoted me to sign up and learn more about what NeonCRM has to offer.
I see you were hoping to learn to set up the system, create memberships, and manage relationships. Did you meet those goals? Did you learn other things too?
Yes, I learned how to create events, generate reports and how to communicate with constituents using NeonCRM.
What was your favorite part of the Academy?
Quizzes :).
Congrats to Alice and Rosett on their accomplishments in Neon One Academy. We hope all your new skills are helping make even more good happen.
Interested in Refining Your Neon Skills?
Join the discussion in our Slack channel on connected fundraising