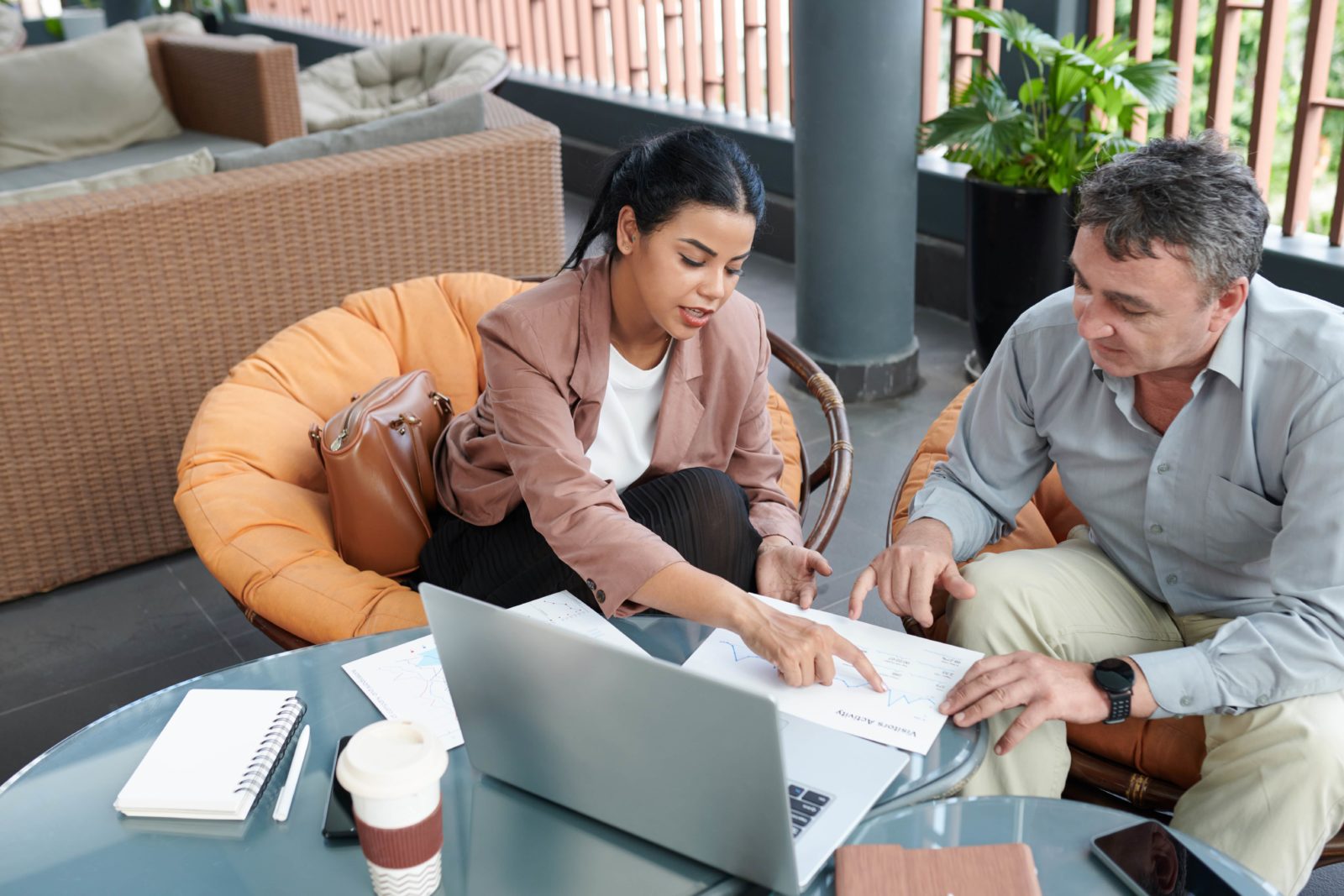 We're excited to bring you the final guest insight from Neon One's industry report on the future of individual giving. Kerrin Mitchell is a technology entrepreneur working to change the way the world gives by connecting the entire philanthropic ecosystem through a single network. Her vision to democratize philanthropy ensures every giver has access to the world's causes, and every doer has access to the world's funds. Co-founded by Kerrin in 2010, Fluxx serves nearly 300 world-class foundations, including Ford Foundation, Knight Foundation and MacArthur Foundation who want to intelligently automate their workflows and elevate operations. She's been named San Francisco Business Journal's 40 Under 40, is a native of Silicon Valley and spent her early career in Finance and Operations at Cisco Systems.
With yet another tumultuous year behind us, sobering trends for the sector arise: the largest nonprofits saw a jump of 5.3% in fundraising, while the smallest nonprofits experienced a 7.2% decrease in fundraising revenue. The pandemic put "one-third of U.S. nonprofits in jeopardy of closing within two years."
We're smack in the middle of crises in health, social injustice, and polarizing politics. So, how did we still fall into the trap of funding the same organizations year after year? Anecdotally, we might assume that the expanded mobilization to support these causes would also be extending the breadth of our giving to high-impact, smaller localized nonprofits.
In speaking with grantmakers worldwide, there is a recognition that we need to change – and we should have the courage to question the very assumptions and operations we already put in place. They ask soul-searching questions like: What does this mean about who and how we fund? What does it mean about the existing philanthropic model? How can we think and prioritize collectively – and differently?
Finding a New Philanthropic Model
If the last two years taught us anything, we are all in this together. I believe that Lucy Bernholz paints an accurate picture of the cooperative economy of the social sector:

"Imagine if philanthropy recognized the inherently collaborative nature of our work and built data-sharing platforms, advocated for interoperability between tools and data models, and invested in our own digital transformation as a sector."
We must strive to collaborate on very-solvable challenges and get serious about reinvention and commitment. To do this, we can explore the patterns that will help us to bring scale to our efforts — and we can study the anti-patterns, otherwise known as common counterproductive responses to a recurring problem, that make it all fall apart. Examples of these antipatterns take form in every aspect of our strategy and operations:

Data – measuring impact is difficult because everyone feels that they are unique
Processes – tools that help foster collaboration are limited
Systems – our grants management is siloed from everything else
Culture – we want our investments to reflect our community but have no idea where to start
These anti-patterns are often locked up in short-sighted operations, poorly configured systems, uninformed analysis, or even just bad habits. They are not easy to admit, and often granting organizations don't know they are even doing it. These are human problems.
When you think through your goals for 2022 fundraising and granting, where have you constructed anti-patterns that halt your ability to collaborate?
So, how can technology help you to scale one story to inspire one thousand just like it?
Using Data Strategically
We must, as an industry, move away from Big Philanthropy to EVERYDAY Philanthropy — this is where technology can help operate as the "great equalizer." It codes patterns in the form of common denominators and best practices, and it blends them into the virtual community to foster awareness and fuel participation. Let's check out a few of those large-scale efforts afoot around those same grounds in Data, Process, Systems, and Culture.
First off, data. Grantmakers are mobilizing on the below considerations as they build out their strategies and operations, investing in new ways of lowering nonprofits' costs.

Only collect what you are using. Consider what data is requested, why it is collected, and how it is captured.
Start small. Yes, overhauling data taxonomies can be a fruitless endeavor if you take on too much at once, so prioritize starting with places where data standardization has driving forces, like Diversity, Equity, and Inclusion (DEI). These definitions are more universal for all funders, nonprofits, and other stakeholders across our ecosystem, and it will whet the palette for future data collaborations.
Reconsider ownership. Eliminate biases by enabling nonprofits to be the owners of their data – the source of data collection should come from nonprofits directly, not through middleman "marketplace" sources.
Fill the gaps with technology, not brute force. Employ artificial intelligence to add color from blended data mashups and semantic matching algorithms.
Safety first. Adhere to the structures for security and privacy. Most importantly, fund education and infrastructure for digital literacy for nonprofits.
Please explore Microsoft Common Data Model, United Nations' Sustainable Development Goals, and exciting upcoming players like Impact Genome Project and Philanthropic Data Commons. These are some examples of responsible parties who consider how their data practices meet the ethical, private, and secure standards for collecting, managing, analyzing, and sharing.
Building Processes
With the building blocks of data in hand, we can look towards the connective tissues of processes. Here are industry initiatives that offer distinct evolutions in the way we approach grantmaking:

Trust-based Philanthropy. Trust-based philanthropists aim to advance equity and shift power by building mutually accountable relationships and reducing paperwork and administrative burden on grantees. Significantly less process isn't always a bad thing!
Common Grant Application. A central protocol is in development to provide a standard on which systems can ingest a "common application," accepting one form to populate data and report impact, regardless of the funder's grants system.
Giving Circles and Funder Collectives. These inclusionary groups allow funders, government, nonprofits, and individuals to align on a collective impact and strategic focus areas. They offer validation and credibility of concepts, lifting the work of nonprofits. While many operate entirely outside a system and platform, they are one of the ripest places for innovation and the funding of new ideas. For now, technology's role is informal with real-time collaboration tools; however, many mission-based grants management technologies should look to integrate these workspaces into the flow.
Systems and Culture
In all the above cases, technology system interoperability is needed immediately from tech vendors to make it easier to exchange data. It is imperative that systems that offer modern, robust APIs. Additionally, it is essential to select a technology partner that believes in the same collaborative vision you do for the industry. It should carry through their DNA – how they show up for you, embrace these standardized approaches, demonstrate self-awareness on how to address the gaps, and deliver on a collective industry-informed roadmap.
Lastly, culture can be the most critical piece of success in these new chapters of giving. To make the digital infrastructure patterns stick, they have to be authentic to the sector's values. In a strong democracy, the key ingredients are empowered communities, fair processes, responsive policies, open communication, and social cohesion.
We invite you, courageously, to reconsider how your organization shows up across all these so that you can indeed live your values – and how you show up for the entire sector. There's no going back. We move forward, together.
For more insights on the nonprofit sector, check download the full copy of Donors: Understanding The Future of Individual Giving below: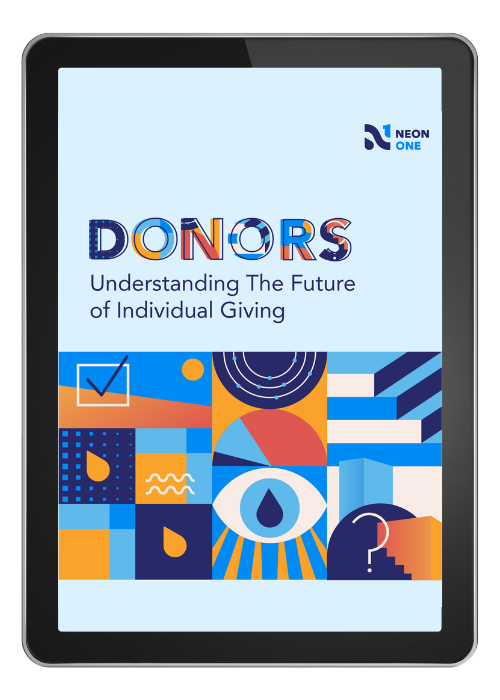 Donors: Understanding the Future of Individual Giving
Knowing trends in donor behavior is crucial for building successful fundraising initiatives.
Join the discussion in our Slack channel on connected fundraising