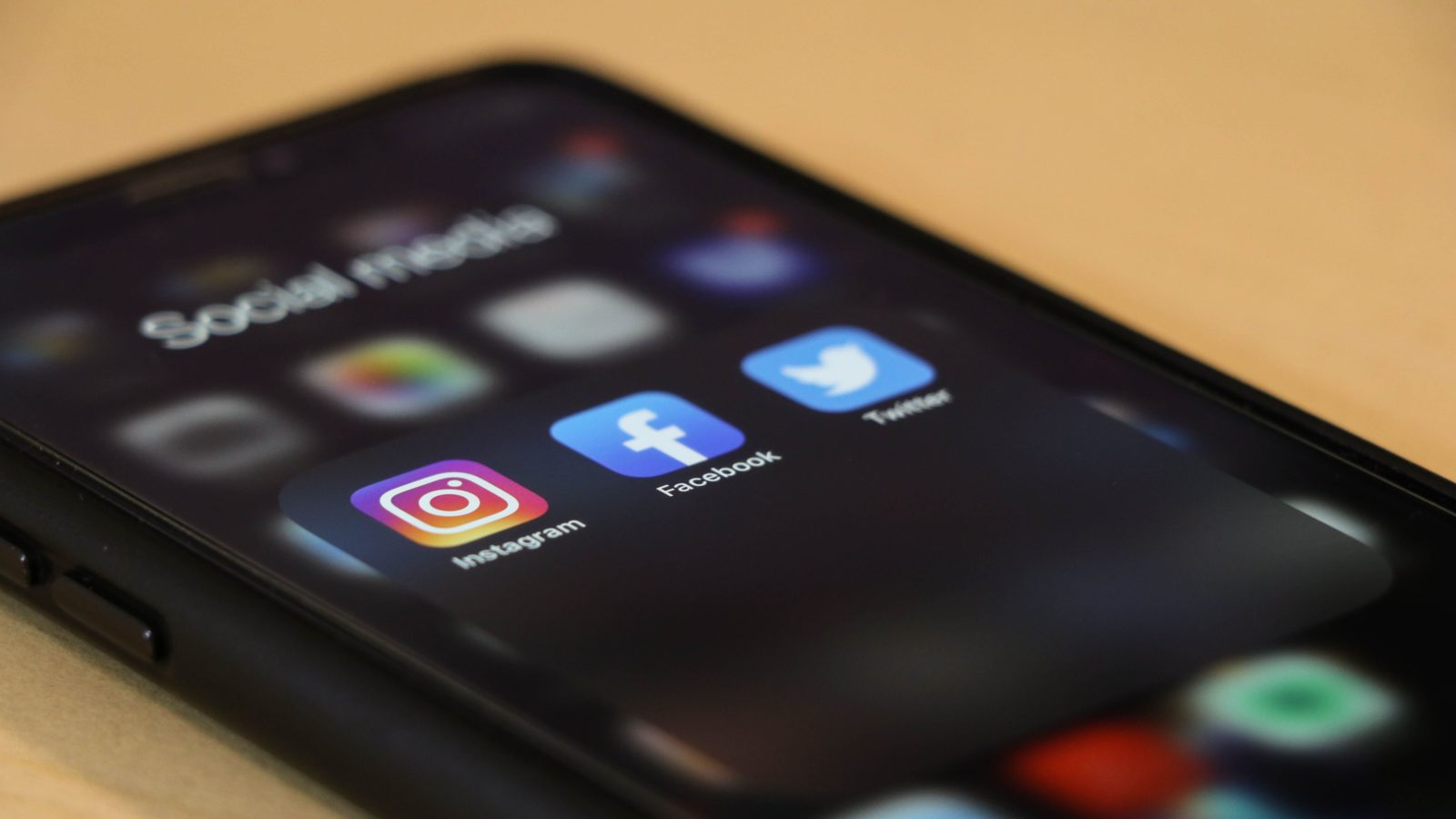 Social media is the place to be for nonprofits. In fact, 87% of nonprofits worldwide use it. Anyone who doesn't have a strong social media presence to help guide possible donors is missing out on a great resource for making connections. The right nonprofit social media fundraising strategies will improve your reach by offering informative and engaging messages that resonate with donors.
The Basics of Nonprofit Social Media Fundraising
The first step for any nonprofit social media fundraiser is goal setting. You need to know where you want to go before you decide how to get there. A social media campaign can mean very different things. Is this campaign a one-off event to drive donations, or is it more of an ongoing effort?
You should also have primary goals and subgoals that drive them. Your main goal may be to raise $10,000 for a specific cause or attract 100 new donors. Subgoals tell you how you get there using your social media tools. Typically, it's best to focus efforts on a few and build out from there. Set goals on things like:
Content Views: Keeping track of how often your videos, messages, images, and other content is viewed is key for tracking engagement.
New Followers: New followers to a social media platform will tell you how well your overall content is doing, as well as give you access to a great network of supporters.
Likes: When you compare your likes or other simple responses to your overall views, you can see how engaging your content is. While one like for every 10 views is typically considered good, what you can expect will vary based on platform and content type.
Shares: Shares are the next stage of supporter engagement. Not only are they supporting your cause, but they are also sharing it with their network.
Comments: The number of comments is important, but it's also important to track their tone. A post with 100 comments where half of them are negative or neutral is a cause for concern.
These sub-goals will help guide you to your primary goal. If you'd like to add new donors, then goals based on sharing and comments will be ideal. If you're focused on a specific donation campaign, your concerns may center more on overall views to likes ratios. With the right goals in place, you can select the right platform to focus your efforts.
Choosing the Right Social Media Platform for Your Nonprofit
It's impractical to try and maintain a consistent, active presence across all social media platforms. That's especially true when your target donor market may not have a presence on some of them. Here are some to consider:
Platform
Description
Pros
Cons
Facebook has the highest potential for visibility, with 2.93 billion monthly active users. Its usage is spread out among different age groups, but about 25% of its users are aged 25 to 34. It has its largest following in India, with the US pulling a close second.

Facebook is a popular platform for nonprofits because it allows videos, images, user-based content, and livestreaming. A nonprofit could run an entire campaign on the platform itself.
Ease of use

Low upfront costs

Diverse users
High competition

Cost creep

Moderation challenges
YouTube is the second most popular platform, with about 2.5 billion monthly active users. Male users slightly outnumber female users. It's popular among younger generations—the largest percentage of users are under 44 years old.

Nonprofits can share educational videos about their cause, interact with users and direct them to donation pages on YouTube.
Technical tools

Diverse user base
High cost

Difficult to learn

Low engagement opportunities
TikTok is a narrow member of the billionaire club with 1 billion monthly active users. It's also popular among young people, with those 18 to 24 making up 42% of its users.

TikTok is an excellent platform for challenge-based events. Nonprofits issue a challenge and encourage their followers to share videos to draw awareness to a cause. A great example was the ALS Ice Bucket Challenge, where social media users challenged others to dump ice water over their heads while raising donations for ALS research. TikTok's bite-sized content is the perfect option for these types of events.
Great for your outreach

Content is simple

Influencer access
Limited high-value donor reach

Challenging to predict
Twitter currently sits at 436 million users. More Twitter users are male (56%), and, while usage is spread out among age groups, about one-third of users are aged 25 to 34.
Simple to use

Content campaigns are small

Low cost
Challenging to gain tracking

Limited space and media options

Requires long-term effort
Pinterest boasts a monthly active user base of 444 million. It is most popular among women aged 25 to 34, as that makes up about 30% of its user base.

Pinterest is a great site for referral traffic as it's indexed by Google. Campaigns may leverage it as an entry-point to the cause, by sharing content that encourages supporters to click and follow. It's also good for campaigns featuring user-generated content, though it's important to be aware of potential copyright issues.
Image-driven, simple interface

Customizable and creative
Limited features

Time-consuming

Niche audience
Instagram use is mostly consolidated in the 18 to 34 age range, with usage dropping drastically for 45+ users. Usage is pretty much even between men and women.

Many nonprofits use Instagram to keep supporters up to date on their cause, or as a way to share fun facts about it. Seeing these efforts in action can help donors understand the impact they make. It's also a good way to recognize them for their donations.
Broad audience

Campaign support tools

Simple, image-driven interface
Competitive

Limited high-value potential donors

Niche audience
While you'll have to adapt your strategy for the platform you choose, there are a few things you can do to optimize your fundraising anywhere.
3 Tips To Improve Nonprofit Social Media Fundraising
Regardless of the platform you choose, there are certain aspects of successful donor engagement that always hold true. Consistent, personalized, and targeted content is crucial for success. Here are some ways you can use those principles to boost your social media fundraising.
1. Bring in Influencers
The word influencer may bring to mind TikTokers with millions of views, but for your nonprofit, it means something very different. Who are the people that are respected among those who support your cause? An English literature organization, for example, may establish a relationship with a popular indie author or poet. An organization dedicated to helping animals may reach out to a respected veterinarian. Even prolific commentators or content sharers can be good influencers to consider.
This helps you create peer-to-peer fundraising opportunities where influencers build their own campaigns to support you. They reach out to their own networks, helping to drive both donations and awareness. Of course, managing these relationships can be challenging. Fundraising software with strong peer-to-peer support that allows you to track partner campaigns and funding sources is key. Neon Fundraise is a great solution for nonprofits. With it, you can manage all these relationships, empower your supporters, and track all your funding methods on one platform.
2. Mix Your Media
One thing we have to note about media, in general, is that it's highly segmented now. Individuals may go to one site for video, another for text-based posts, and another spot to create their own user-generated content. As 55% of people who engage with a nonprofit on social media end up taking some further action, it's important to mix up content to reach all different types of users.
A nonprofit's social media profile needs to make use of all different forms of media shared at regular intervals to maximize engagement and get users to participate in your campaign.
You wouldn't share a single message, add a link to donate, and just wait—you have to continuously add new content and measure results because every type of media has its own pros and cons.
Text-Based Content: Sharing a story about your cause gets right to the point and is easy to do. However, users may not find large walls of text very engaging and choose not to read.
Images: Images increase engagement on your content, but they're limited in keyword effectiveness.
Video: Video is one of the most popular forms of media online, and it works well to show the impact of your cause. However, it's expensive to create and any campaigns are long-tail efforts.
Livestreaming: Livestreaming cuts down on some of the costs of video and allows you to engage viewers. However, it's unpredictable and high-pressure.
IMs: This is a highly personal form of contact when used correctly. If overused, it can actually disengage and frustrate supporters.
However, it's very tricky to manage multimedia campaigns, especially with limited resources. To best control the flow and consistency of your fundraising efforts, consider using a content calendar app. This will allow you to create content in advance and then schedule its release, so you can keep an active presence while automating time-consuming tasks.
3. Drive Decisions With Data
In the very first stage of your campaign, you set specific, quantifiable goals. "We would like to raise $10,000 for this cause. To reach the goal, we need 100,000 new views with 10,000 likes, 100 shares, and 50 new potential followers."
With those clear goals in place, you can now monitor the campaign and make decisions to improve it. For example, you may be easily reaching your goals for views and likes, but not seeing many shares. You can then focus your efforts on the why.
Is your content not engaging?
Is there a technical issue, like sharing is not enabled?
Is there a problem with bot traffic?
Have you left something important off the message, like the link to your giving page?
Being data-driven helps you address problems, but it also helps you get to know your donors. As you see what engages them, you learn how to improve fundraising in the future.
Crafting consistent, compelling social media content is a difficult channel to master, and it's unlikely that social media will ever become your primary fundraising channel. But still, a robust presence on the right platforms can make a big difference for your nonprofit. With a personalized, consistent, and targeted campaign, you can resonate with constituents and boost giving.
Centralize Your Fundraising with Neon CRM
In order for your social media fundraising efforts to succeed long-term, you need those campaigns to work in concert with this rest of your fundraising plan. With a comprehensive nonprofit donor database like Neon CRM, you can centralize all your donor and fundraising information in one system. Neon CRM comes with a suite of tools and intregrations that lets you schedule personalized email campaigns, analyze tons of different donor data points, create customizable donation pages, and more.
Would you like to learn more about how Neon CRM? We'd love to connect with you! Click the button below and request a personal Neon CRM demo.
Join the discussion in our Slack channel on connected fundraising