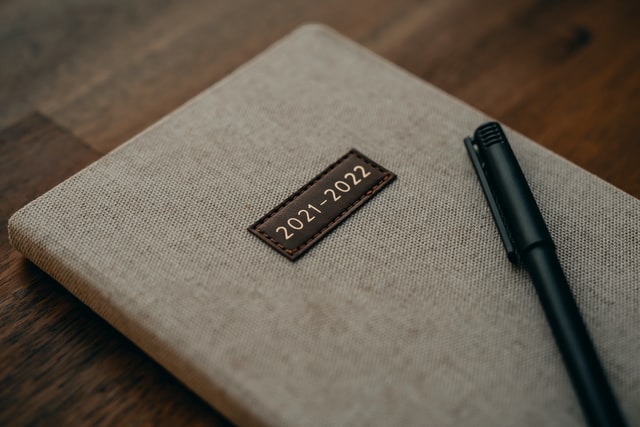 When it's Giving Season, donors are feeling generous, the appeals have been sent out and the donations are (hopefully) flowing in!
But, as every seasoned nonprofit employee and volunteer should know, the work is far from over. There's much more to do to wrap up any loose ends and set a solid foundation for next year.
A successful year-end wrap-up will help you:
Evaluate the year's performance
Engage your constituents
Balance your org's checkbook
All things that should make for a smooth transition in the new year!
We've boiled down our best advice into a simple nonprofit year-end checklist that every organization can accomplish before the end of the year.
1. Communications: Thank Your Donors
This is pretty common sense and should already be on your nonprofit year-end checklist, but it's worth repeating because — yes — it's that important.
Since nearly one-third of all donations happen in December, you'll probably be thanking a lot of donors for contributing to your year-end campaign. But you should also find time to thank other donors who have contributed throughout the year, even if they haven't donated in a while.
The message doesn't have to be elaborate — something as simple as a postcard or email expressing your thanks for their support this past year will get the message across. It's just another opportunity to engage with your supporters and remind them why they contributed to your cause in the first place.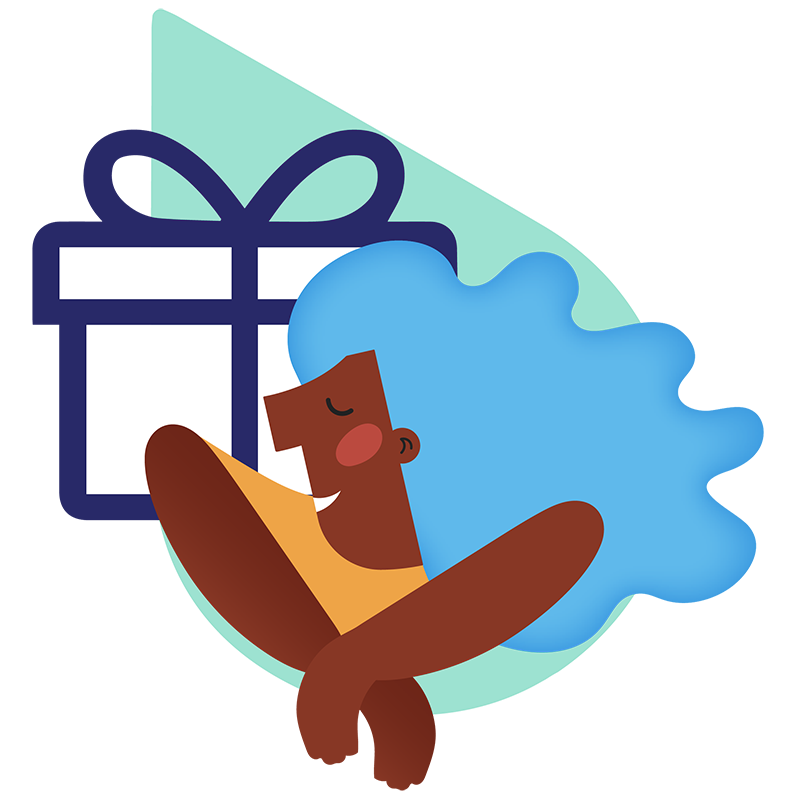 Want more great content like this?
Join our monthly newsletter community to get insights right in your inbox.
Here are some creative "thank you" ideas:
Send a postcard
Invite them to something (that isn't a donation!)
Use a personalized, creative opening
Record a video message
Send the "thank you" from someone new
Make sure your nonprofit year-end checklist also includes major donors. The end of the year is a great time to thank them for their support, and individual gifts may be especially effective (depending on the donor).
Consider creating a list of any donors who have contributed over a certain amount and doing something special to make them feel appreciated.
2. Reporting: Evaluate Your Performance
There's a whole year's worth of data in your system, with all sorts of info about donations, members, and donors. Make time in your nonprofit year-end checklist to create, save and export reports that will help you make sense of your performance over the past year — and help you improve next year!
Doing reports now will help you understand your nonprofit's performance and get a sense of what's working and what could use some tweaking to achieve maximum impact.
This data will be great to have in mind and reference while planning your annual fund and overarching strategy for the year.
You also may want to use information from these reports in your organization's annual report and other materials to illustrate your impact on constituents and board members. But remember not to get caught up in the visualization of your data.
Compelling data visualization can be very effective, but make sure you're focusing on the story the raw data is telling you before making it look pretty.
3. Transactions: Process Any Miscellaneous Donations
The end of the year is a great time to process (and follow up on!) any miscellaneous donations, memberships, and other pending transactions that have yet to be entered into your system.
For whatever reason, there are some transactions that fall through the cracks — either because they have to be imported or manually entered, or because you're not sure how to best process them.
If you're unsure how to enter certain transactions or confused about the import/manual entry process, there are several resources you can use:
Many CRM providers offer step-by-step guides to walk you through the process.
If you're a Neon CRM user, you can find these guides in our Support Center.
Make it a priority on your nonprofit year-end checklist to deal with these transactions and follow up before the end of the year. It's important for your fiscal records, and it's nice to have a clean slate for the new year!
And once you process these transactions, you'll have another opportunity to engage with these constituents. Like we mentioned earlier, you can never say "thank you" enough times!
Plus, your constituents will likely be looking for confirmation and receipt materials to use for tax purposes.
It's a best practice to provide these as soon as possible, to give your donors and members the best experience possible.
Create a Nonprofit Year-End Checklist That's Right For You
Every nonprofit is different, and that means your checklist might have some other unique needs on it. But we're confident that everyone can benefit from these three things, and that they'll put you on the track to success in the new year.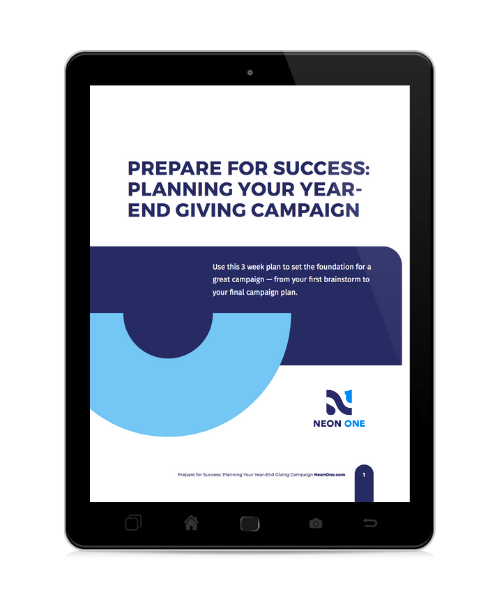 It's never too early to prepare for the year end giving season.
To help you kickstart your efforts, we created this guide to planning your EOY campaign.
What else is on your nonprofit year-end checklist? Let us know in the comments!
---