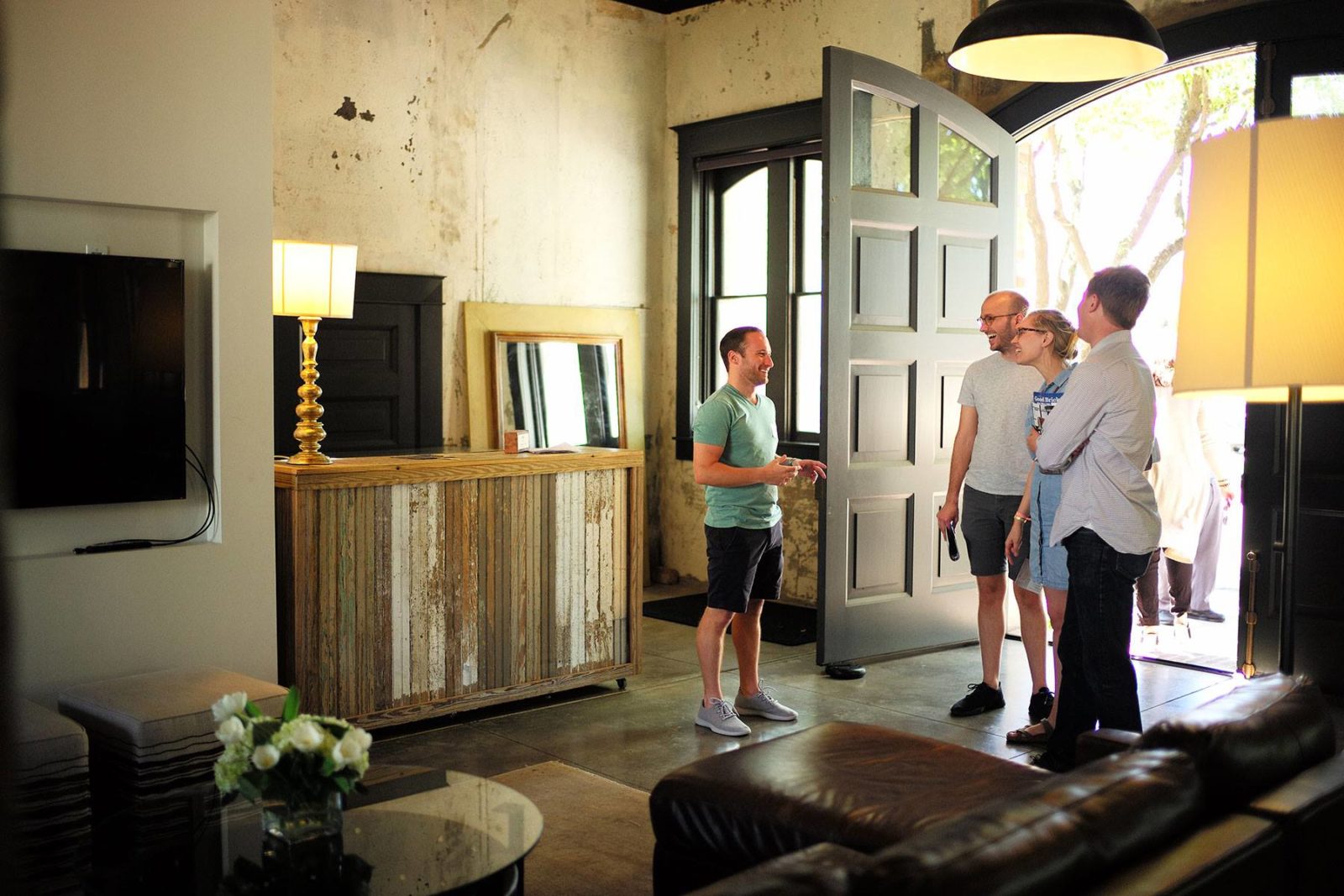 At Neon One, we have the opportunity to work with thousands of nonprofits who do amazing work. But each month, we spotlight one of our clients doing something particularly exciting!
This month, we're honored to spotlight Preservation Houston — an organization in Houston, Texas dedicated to advocating for historic preservation. Preservation Houston has been a Neon CRM client since 2015. We are excited to share their story with you!
What They Do
The 1,000 members of Preservation Houston, along with its staff and volunteers, are dedicated to advocating for the architectural and cultural heritage of Houston.
When a historical building in Houston is threatened, the organization calls upon its extensive network to provide technical assistance and work behind the scenes to protect history from demolition.
In addition to their membership program, they serve 4,000 people per year through their walking tours, public programs and next-generation member group, Pier & Beam.
Preservation Houston is Houston's only citywide nonprofit historic preservation education and advocacy organization.
Since 1978, Preservation Houston has voiced strong support for better public policy and protection of the city's irreplaceable historic resources. Its members, volunteers, and staff have been instrumental in the adoption of a citywide preservation ordinance, the designation of local landmarks and historic districts and the development of a preservation ethic in the Bayou City.
Why It Matters
Preservation Houston says it best, "The accomplishments of an advocacy organization are, by definition, difficult to measure. Preservation Houston's achievements can be seen as the effect of water on stone. Progress is slow and steady; cumulative change is evident over time."
Working toward not only saving the historic buildings of Houston, but planning for the future, Preservation Houston also focuses on urban development, revitalization, and green space. When Preservation Houston was founded, there really wasn't a preservation ethic in Houston.
Houston had no historic districts, no local preservation ordinance, and significant historic buildings were being lost all the time. In the last 40 years, Preservation Houston has helped turn that around.
Today, Houston has a local preservation law, 22 protected historic districts and hundreds of designated city landmarks. And when someone proposes demolishing a historic building or doing something that would impact a historic neighborhood, people notice and react.
There is still a way to go, but preservation is part of Houston's consciousness now, and that's a huge step in the right direction.
How They Do It
Founded as the Greater Houston Preservation Alliance, Preservation Houston's members today include individuals, corporations, and organizations.
They have worked to revitalize historic buildings, restore homes in Heights and Old Sixth Ward historic districts and helped form active Civic Associations. Now in Houston, the importance of historic preservation is a widespread value.
With a staff of 2 full-time and 1 part-time staff member, Preservation Houston came to Neon in 2015 with Excel spreadsheets that were so large that it could no longer add any additional columns.
Neon CRM provided Preservation Houston with the automation tools to help manage its 1,000 members. From online forms to automatic email renewal reminders and automatic email acknowledgments, the membership program has transitioned from being a manually managed system.
With the Neon CRM tools, Preservation Houston has stopped sending paper membership reminders and rarely receives a membership renewal in the mail.
From Jim Parsons, Director of Special Projects, "I attribute the membership increase to the ease of managing memberships online with Neon and the system's automated membership renewal reminders…we see results every time Neon sends out emails to let folks know that their memberships need to be renewed. More and more of our members are joining and renewing online these days, too, so we are very happy to have Neon handling our member management."
Jim continued, "Neon more than pays for itself in membership renewals. Automatic renewal notices and the ability to manage memberships online is great for our members, and it also frees us up to do other work. In addition, our constituents have appreciated being able to easily make donations and purchase tickets to events through Neon — all of that makes life a lot easier for our stakeholders and our staff."
Not only does Preservation Houston use Neon CRM to track its memberships, but they also use Neon CRM's fundraising tools. 
In one year, Preservation Houston has experienced a 300% growth rate in donations. That giant leap is due in part to Neon, but also Preservation Houston has worked hard at increasing its giving program.
Jim commented, "being able to offer secure donation forms that are customizable for different uses and campaigns is fantastic, and I think that has certainly helped us increase giving as much as we have."
Join the discussion in our Slack channel on connected fundraising