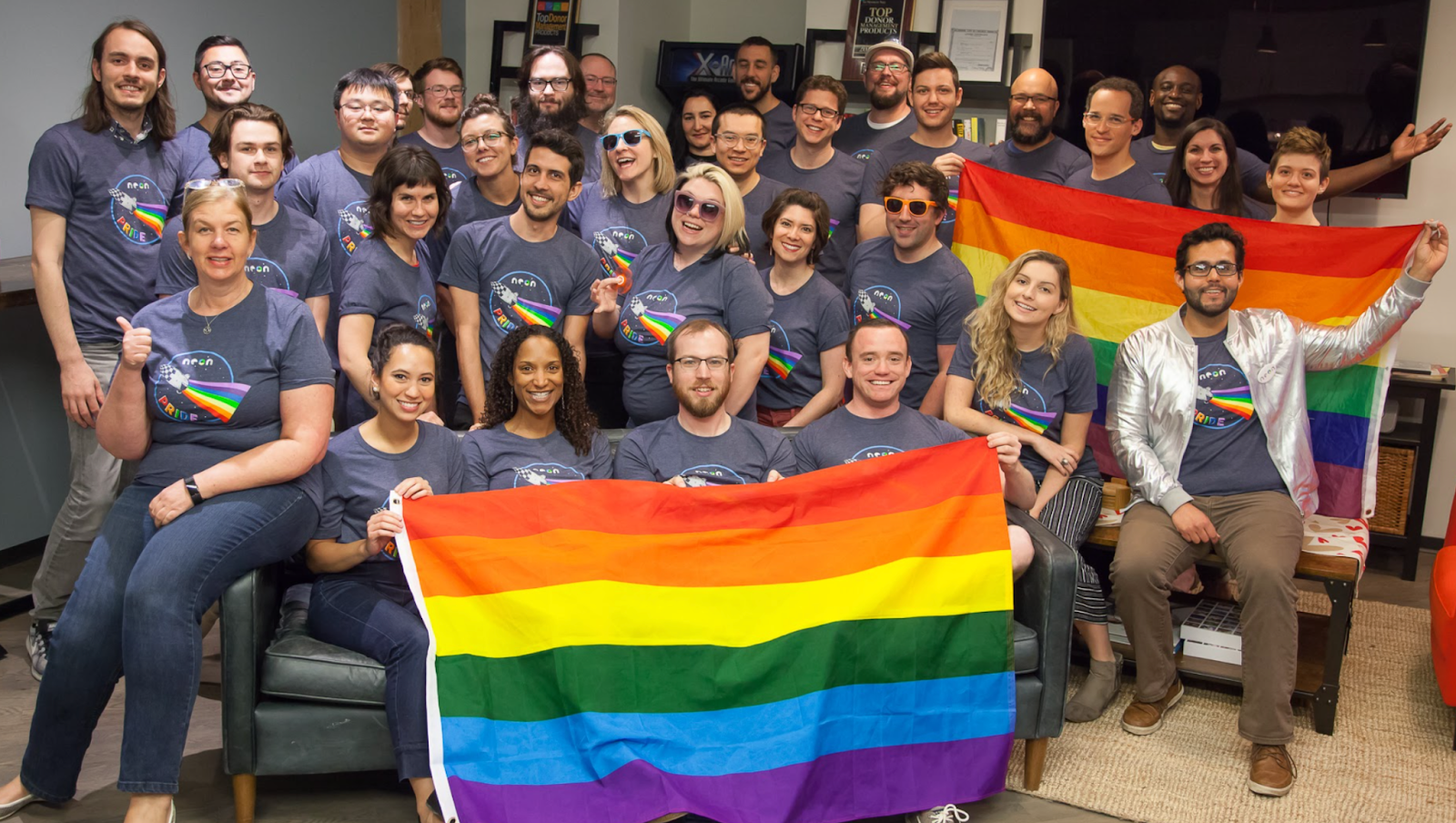 In the wee hours of June 28, 1969, New York City police conducted a raid on the Stonewall, a gay nightclub in Greenwich Village. The bar's patrons and neighbors—including legendary trans activist Marsha P. Johnson—fought back, kicking off six days of civil unrest that became a flashpoint for the burgeoning gay rights movement. In honor of the Stonewall Uprising, June is now Lesbian, Gay, Bisexual, Transgender and Queer (LGBTQ) Pride Month. It's a time for celebration, for awareness, for community, and for action.
To help us all celebrate Pride Month 2023, Neon One's employee resource group for LGBTQIA+ individuals, Neon Pride, has put together a list of LGBTQIA+ books, movies, TV shows, podcasts, and songs as a fun and enlightening media guide for June and beyond. The guide also curates organizations and resources related to each piece of media where you can learn more about the topics covered in the piece and the organizations who support them.
Although Neon Pride created this guide solely to share with their Neon One colleagues, we loved it so much that we decided to share it with you all as well. Just a heads up, a number of these works touch on mature themes and/or contain explicit content that would make them NSFW.
Enjoy!
Download the Neon Pride Media Guide
Television
Movies
Podcasts
Books
Music
Check out the Neon Pride playlist on Spotify, featuring over 8 hours of songs from artists like Janelle Monae, Frank Ocean, Kylie Minogue and many more!
Related Resources
Join the discussion in our Slack channel on connected fundraising