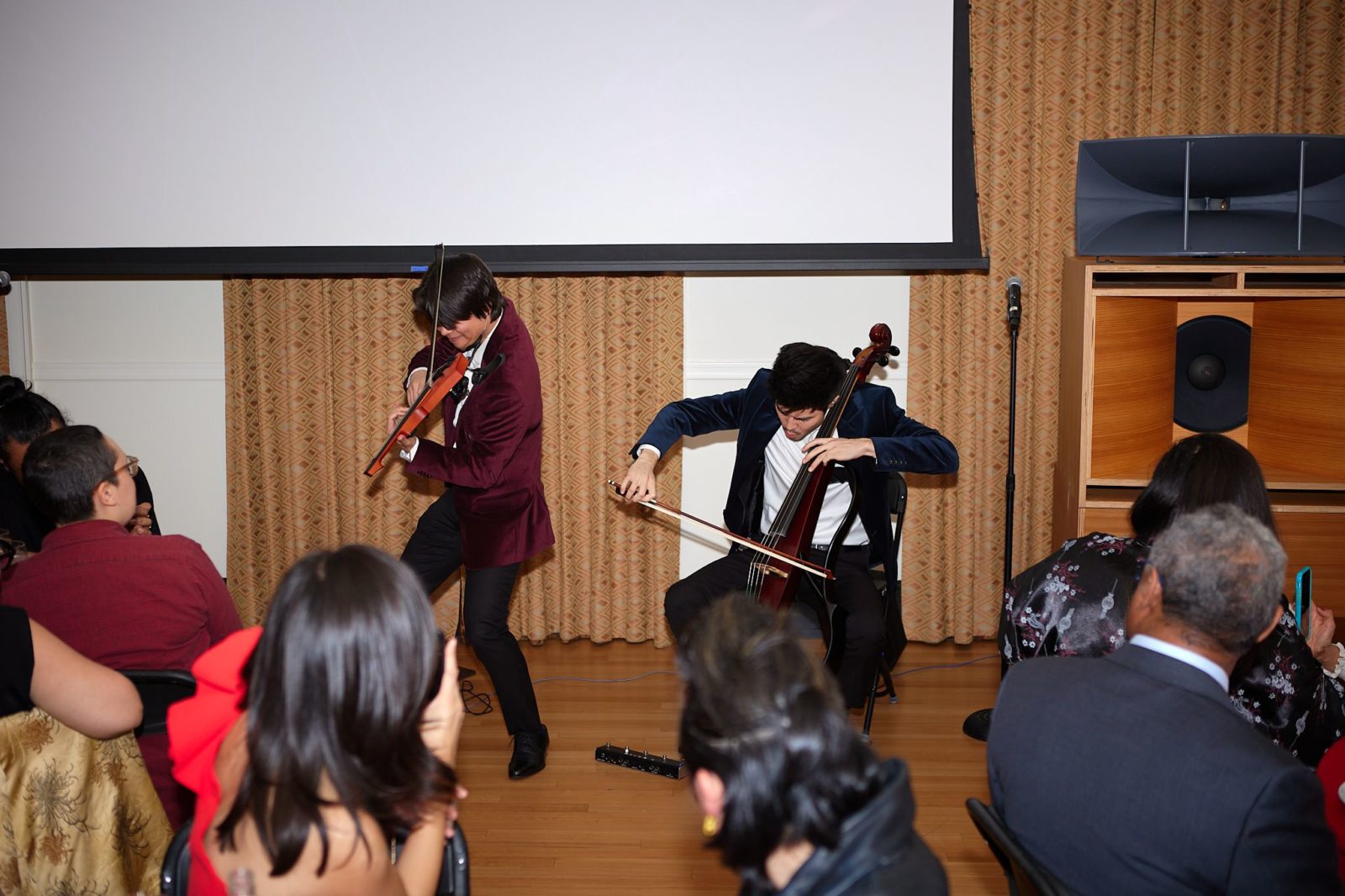 If you've ever watched a video on YouTube, used a USB device, had a bone marrow transplant, gone surfing, or enjoyed any number of movies, musicians, or artists, you've experienced one of the countless contributions of Asian Americans and Pacific Islanders (AAPI). For hundreds of years, AAPI contributions to art, science, medicine, culture, architecture, and other areas have shaped the United States, and they continue to do so today.
Despite all of those contributions, racism and violence toward Asian American Pacific Islander communities rose during the COVID-19 pandemic and remains an issue. COVID cases may have dropped, but the last few years have pointed a spotlight on the necessity of fighting hate every day, supporting AAPI communities, and centering their invaluable contributions to American society.
There are lots of ways to fight racism against AAPI communities: One of the most powerful is by supporting AAPI-led nonprofits. Whether you're looking to contact your congressional representatives or donate to a local nonprofit, here are four groups you'll love (plus a resource for finding tons more).
These are only a few of the hundreds or thousands of amazing organizations you can support. Who would you add to the list?
If You're Passionate About Fighting Racism and Violence, Support Stop AAPI Hate
Stop AAPI Hate's mission is to "advance equity, justice, and power by dismantling systemic racism and building a multiracial movement to end anti-Asian American and Pacific Islander (AAPI) hate." The group began its work in January of 2020 as a response to rising violence toward AAPI communities and has been working to end racial violence ever since.
How to Support Stop AAPI Hate
If you want to support this group's important work, you've got options! You can check out their "Act Now" page for specific, actionable ways to fight racism, like contacting your elected officials, reporting incidents of AAPI hate, and learning more about their work. Their website also includes tons of resources like printable assets, advocacy materials, and educational resources.
After you've looked at ways to support Stop AAPI Hate with your actions, make a donation to the organization or snag some merchandise from their online store.
If You're an Art Lover, Support the Asian American Arts Alliance
The Asian American Arts Alliance (A4) is a New York-based organization dedicated to "strengthening Asian American artists and cultural groups through resource sharing, promotion, and community building." You don't have to be in New York City to support this nonprofit: Their website is full of art, learning opportunities, and other resources that highlight Asian American artists and their work.
How to Support the Asian American Arts Alliance
The "Get Involved" page on the Asian American Arts Alliance website is full of ways to support this nonprofit, like volunteering, getting involved with a special event, or sharing your own program with their community. You can also check out their calendar of upcoming events, and donating to the organization is a great way to support A4 and their artists.
If You're Passionate About the Law, Support the South Asian Bar Association of North America
Anyone familiar with the legal system knows how invaluable it is to have a support network of peers and access to ongoing education. The South Asian Bar Association of North America (SABA-NA) provides both (and more!) to their members. This organization "seeks to strengthen the rapidly growing South Asian legal community with a recognized and trusted forum for professional growth and development, and promotes civil rights and access to justice for the South Asian community."
How to Support the South Asian Bar Association of North America
If you're a South Asian attorney, this is a great resource for you! You can connect with a local chapter—take a look at their chapter directory to find the one nearest you. Otherwise, take a look at SABA's advocacy work, especially the work of the SABA Racial Justice Task Force. You can also offer financial support by making a donation to the SABA Foundation, which helps support research and professional growth for SABA members.
If You Love a Good Museum Tour, Support the Chinese American Museum
The Chinese American Museum is situated in Washington, DC, and has been highlighting the "history, culture, and spirit" of Chinese Americans since its conception in 2017. The museum, which is free to visit, represents "a bold undertaking, currently underway, to establish the first and only museum in our nation's capital dedicated to the Chinese American story – its history, culture, and voice." Their website includes tons of resources anyone can enjoy, even if you're not in Washington DC.
How to Support The Chinese American Museum
If you're in the area, visit the museum! Their website includes a rundown of their permanent and special exhibits, plus information about their in-person and virtual events. While the museum is free to attend, the organization relies on the community's generosity—you can support their ongoing work by making a donation online or giving when you visit.
Find Even More AAPI-Led Organizations 
Doing a roundup of every AAPI nonprofit is impossible—there are so many organizations doing so many different kinds of amazing work! If you're looking for more nonprofits to support, try scrolling through the members of the National Council of Asian Pacific Americans or connecting with Asian American leaders in your community to learn more about how to get involved.
Featured photo: Arkai performs at Lo Hei hosted by Asian American Arts Alliance at Nine Orchard, New York, 2023. Photo by Jeong Park. Courtesy of Asian American Arts Alliance.
Join the discussion in our Slack channel on connected fundraising