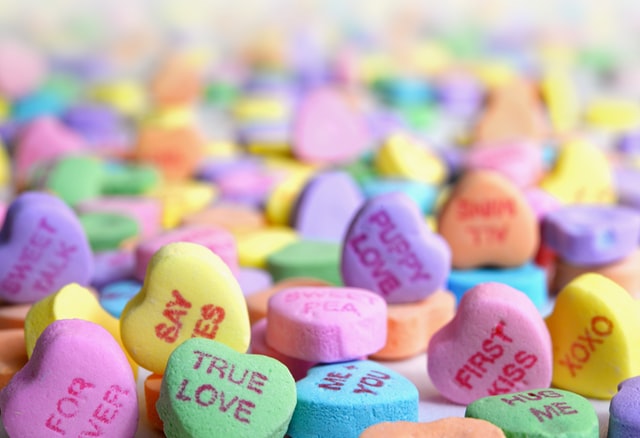 It's Valentine's Day — a day full of love and a lot of heart-shaped chocolates. If you play your cards right, it can also be a great opportunity to show your donors that you really care.
You don't have to go out and buy flowers for everyone on your donor list. A few minor tweaks to your stewardship plan can be enough to make your supporters feel appreciated, and that alone can make a huge impact.
According to the Fundraising Effectiveness Project, the average donor retention rate across all nonprofits is just 45.5%. Implementing sincere expressions of donor appreciation, both explicitly and implicitly, can be a great way to see that number rise.
So if that sounds like something you're interested in, keep reading. Here are our favorite ways to woo donors:
Enhance Your Online Giving Experience
When was the last time you went through your own donation process? If it's been over a few months, now is the time to grab some team members and make a mock donation.
Why?
Because if you're not familiar with your online giving experience, it'll pretty tough to say whether or not it's pleasant for donors.
Successfully auditing your online giving experience can be as easy as asking yourself these key questions:
Is your donation page URL different from your website URL?
Put yourself in your donor's shoes — if you went through a checkout process that somehow landed you at an entirely different URL, wouldn't that be a little concerning?
Your donors want to make sure that their money is getting to it's intended destination. If your payment processor requires them to check out a URL that's different from the one they're accustomed to, it might be time to make a switch.
Does your donation page have the same header and navigation as the rest of your website?
People bounce off donation pages for a number of reasons. Maybe they just wanted to see what giving tiers you offer, or they were doing some investigation on what your donation process is like. In the event that a donor decides not to go through with a potential donation, it's important that they have a way to get back to your main site so they can continue to learn more about all the awesome work that you do.
Keeping your website header and navigation on your donation page can do just that. It can also serve as an excellent branding tool that builds your credibility, making your donors feel more inclined to give.
Is your donation process too long?
A good donation page should ideally be completed in 1-2 steps. Anything more can become too cumbersome for your donors to complete. Once a donor gets to your donation page, they should be able to enter all their relevant information and be done with the process.
Create a Cohesive And Exciting Digital Presence
Your donors donate because they feel connected with your mission and want to help you succeed. Still, there are a lot of other organizations competing for their attention every day. How do you keep your relationship alive with all this constant interference?
Simply. You just need to remind your donors why they fell in love with you in the first place, using an online presence that delights. Here's how:
Optimize Your Website for Mobile
Your loyal donors want to be able to check in on your mission at any time, whether they're on their way to work or out running an errand. They can't do that if your website is only readable at a desktop.
You've probably been on mobile sites where you have to pinch and scroll to find what you're looking for. Don't give your donors that experience. If you're using a web template for your design, make sure you've tested their mobile experience. If you aren't, just stick to a verticle design and be sure to use a large, easy-to-read font.
For more on what donors are looking for in your nonprofit website, check out this blog.
Be Intentional About Your Social Media Presence
There are a ton of different social platforms out there, and each will try to convince you that your organization needs to have a presence on theirs. Still, it's better to have a consistent presence on 2-3 platforms than to post sporadically on 8.
This will also make your donors more inclined to like your page. After all, who wants to follow an account that hasn't posted since 2016? Pick two high-opportunity channels and post consistently. Bonus points if you can use your posts to express your donor appreciation.
Feature Your Most Relevant Information
The navigation bar on your homepage is what the majority of your donors use to move around your site. Don't make them have to dig for the information they need. Instead, showcase it front and center,
Feature your most important pages (i.e. "About Us, Ways to Give". etc) in your primary navigation bar so your donors can easily find what they've been looking for.
Beware of Donor Fatigue
Nothing makes a good relationship turn sour like all take and no give, especially when it comes to your donors. Asking for too much, too often usually leads to donor fatigue. Donor fatigue is when regular donors begin to reduce their donations or stop them altogether.
The good news is, you can easily prevent this using sincere donor stewardship practices. In other words, saying thanks and then thanking them again.
Fill Your Team In
This is pretty common in the for-profit world, and it makes a lot of sense for nonprofits, as well. Identify your most dedicated donors and make sure everyone on your staff knows who they are. That way, they're always getting the VIP treatment.
Remember, your most dedicated donors won't always be your biggest donors. If notice a donor is repeatedly giving what they can to your organization, give them similar attention as well.
Avoid Unnecessary Pressure
The fact of the matter is, you can't expect your donors (even the most dedicated!) to give to every single one of your campaigns If you target all of your donors with urgent pleas for donations every time you start a new campaign, you're bound to tire some of them out.
Also, if a donor has recently a substantial donation, it's best that you take them off your appeal list for a bit. Just enough time to give them a quick breather, and to thank them properly.
Put the Spotlight on Your Donors
Thanking donors publicly is a great way to metaphorically shout your appreciation from the rooftops. Whether it's a wall of fame at your office or featuring them in your monthly newsletter, people love a good shout out.
Go the extra mile by mentioning a concrete example of what your organization was able to accomplish with their help. Remind them that you valued part of your team and that you sincerely appreciate their contributions.
And There You Have It
Use these tips to remind your donors why they fell in love with your organization, and you'll be sure to build some long-lasting relationships.
Happy Valentine's Day!
Join the discussion in our Slack channel on connected fundraising