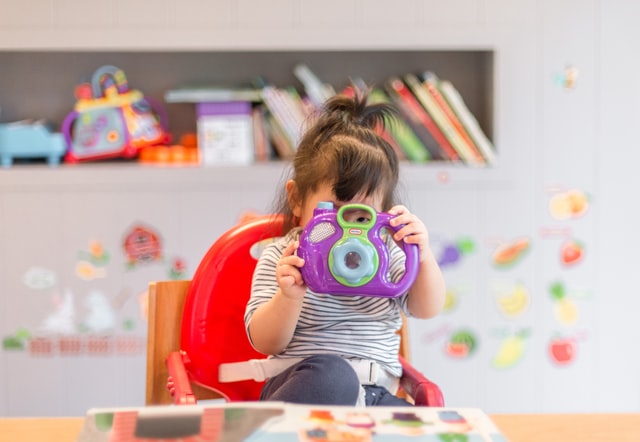 At Neon One, we have the opportunity to work with thousands of nonprofits who do amazing work. But each month we spotlight one of our clients doing something particularly exciting!
This month, we're honored to spotlight Visually Impaired Preschool Services (VIPS) — an organization serving children with visual impairments throughout Indiana and Kentucky.
They have been a Neon CRM client since 2015. We'd like to share their beautiful Inspire Website with you.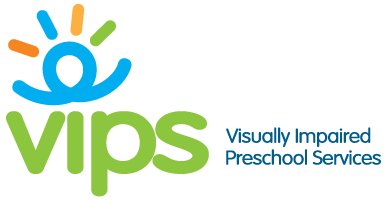 What They Do
Visually Impaired Preschool Services (VIPS) empowers families by providing educational excellence to young children with vision loss. Through this, they aim to build a strong foundation for these children to reach their highest potential.
VIPS was formed in 1985. Before, there were no services in Kentucky for families with blind or visually impaired children under age five. Community leaders realized this and decided to change that.
With funds from Metro United Way and the WHAS Crusade for Children, VIPS was born with a caseload of eight children and $20,000. Thirty-two years later, VIPS has a $2.4 million budget, serves over 500 children and their families, and established three offices across two states.
Today, VIPS is still the only nonprofit agency of its kind in Kentucky or Indiana. No one else provides regular and ongoing early intervention services for blind/visually-impaired children under school age.
Why It Matters
According to Carol Dahmke and Meredith Howell of VIPS, one of VIPS biggest barriers is awareness.
"Blindness/Low Vision is a low incidence occurrence. For example, Deafness/Hard of Hearing or Autism are a high incidence; higher population and more heard of, whether your community or the world. As a non-profit that is raising the money to provide a wide variety of services and programs to Kentucky and Indiana's youngest population of children with blindness/low vision and their families, it can be more challenging due to the fact that there are not many people who are knowledgeable or have even met someone with blindness/low vision. We continue to educate our families, communities, donors, volunteers, pediatricians (incl. specialist), as well as other early interventionists (First Steps) in both states."
As an organization with 3 offices spread across 2 states, having a database and website that can be accessed by the entire team was important. With a 16% growth rate over last year, VIPS is continuing to look for tools that will serve their families.
They decided to build a new website.
Meredith Howell, the Assistant Director of VIPS Indiana, explained that she approached the website as a mom who needed services for her child. Then she came back and approached the new site as if she was a donor, and then a volunteer.
This gave them the ability to have a site that was both visually appealing and communicated information simply. A parent can see the services that can be provided to their child based on location. A donor or volunteer can see what they are supporting.
Meredith further explained, your website is "ever-evolving. It's a billboard for you. If someone is looking you up for the first time you want it to draw people in and let people see what you are doing."
Their primary goal was to design a website that could reach multiple audiences. Their new Neon Inspire Site accomplishes that goal.
How They Do It
Their old website had confused families and donors. It was not well designed and families could not quickly access what services were available in their area. For their new site, they knew the goal was to make it as user-friendly as possible.
Carol Dahmke, Office Manager & HR Director, was excited by the integration aspect with Neon CRM. Neon CRM had been working well for their team.
They had a volunteer who had the skills to assist with building the site. The decision to switch to Inspire was easy considering it could integrate with Neon and streamline their process.
As Carol and Meredith explained, "Neon CRM has had a profound impact on VIPS and our growth." They have been able to use one platform to track everything including all clients (children and their families), donor information, event registrations, the online store, and much more.
They have also made use of Neon CRM's third-party integrations with MailChimp and ClickBid.
They added, "Anything we can do to streamline our productivity is a bonus to not only our agency but also the children and families we serve."
VIPS likes Neon CRM for its user-friendliness and noted that, "we've been beyond impressed with how much we've benefited from this platform." Their biggest area of growth has been engaging Neon for their events. 
"Because we have three office locations, we have a large number of fundraisers, family, and community events. In the fiscal year 2014-2015, we had just 95 event registrations. In the 2016-2017 fiscal year, we saw that number increase to 631. Through event registrations, we are able to target certain audiences for future direct mailings, e-blasts, solicitations, and more. It's a win/win situation!"
Here at Neon One, we are so proud to support the work of VIPS and other nonprofits serving families throughout our local communities.
Join the discussion in our Slack channel on connected fundraising