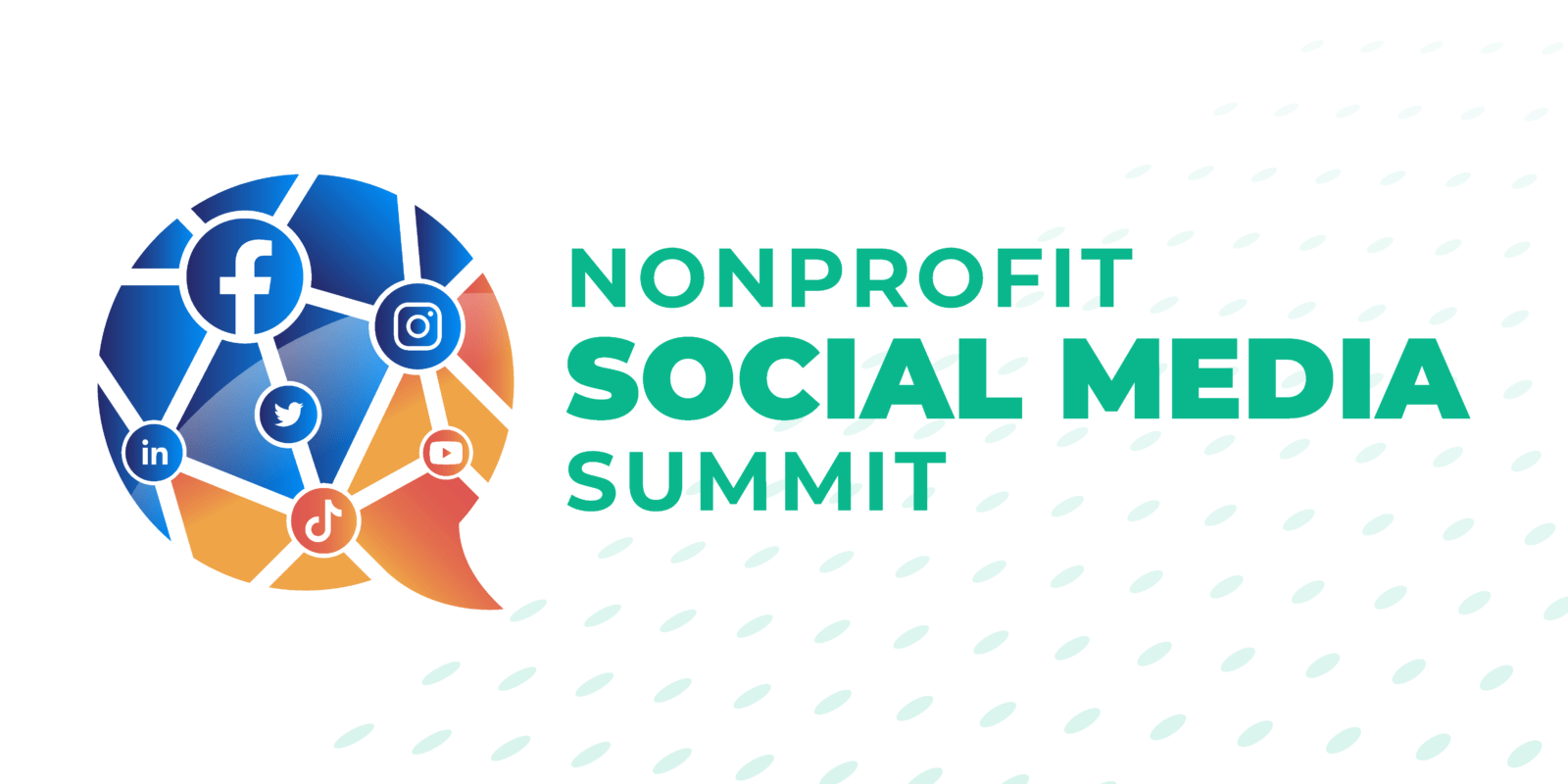 Social media is an increasingly common way for nonprofits to connect with donors, reach new people, and build a community. But social media trends and best practices are always changing—and it's important for nonprofits to stay up-to-date on how their audiences connect with each other and their favorite causes online.
The Nonprofit Social Media Summit is the brainchild of Julia Campbell, author of Storytelling in the Digital Age: A Guide for Nonprofits and How to Build and Mobilize a Social Media Community for Your Nonprofit in 90 Days. This two-day event is a great opportunity to learn new strategies, hone your marketing skills, and get a peek at cutting-edge technology that is changing the way people engage with others online.
Whether you're a seasoned nonprofit social media marketer or just starting to explore ways to reach donors online, you'll learn something new and exciting from this year's speakers.
What You'll Learn at The 2022 Nonprofit Social Media Summit
This year's agenda is full of fascinating sessions on lots of different topics. Learn the basics of using Reels directly from Meta employees, explore how to build an audience (and your visibility!) on TikTok, learn strategies for creating content you can share over and over again, and get time-management tips for busy nonprofit marketers.
The schedule also includes:
Day one's keynote by Afua Bruce and Amy Sample Ward, co-authors of The Tech That Comes Next: How Changemakers, Philanthropists, and Technologists Can Build an Equitable World
Day two's keynote by Lisa Mae Brunson, CEO of Wonder Woman Tech
A series of "flash sessions," which are 6-minute talks on everything from cryptocurrency to social media accessibility
Time to rest your brain and connect with other nonprofit professionals at the "Birds of a Feather" networking event and a round of Fundraiser Trivia
Check out the other speakers and events over on the event page!
How to Attend the 2022 Nonprofit Social Media Summit
You have two options for attending this year's Summit. The first is a general admission ticket: This free ticket includes access to all live keynotes, sessions, workshops, and networking events. The second is a $199 VIP ticket, which gets you access to all sessions and networking events, links to recorded sessions and slide decks, and a ticket to a live training session with Julia to help plan your 2023 social media marketing calendar.
Will We See You at the 2022 Nonprofit Social Media Summit?
The 2022 Nonprofit Social Media Summit is a great opportunity to brush up on your social media marketing skills, connect with other nonprofit professionals, and get inspired before the end-of-year fundraising push. Seats are filling up quickly; get your ticket today!
Join the discussion in our Slack channel on connected fundraising