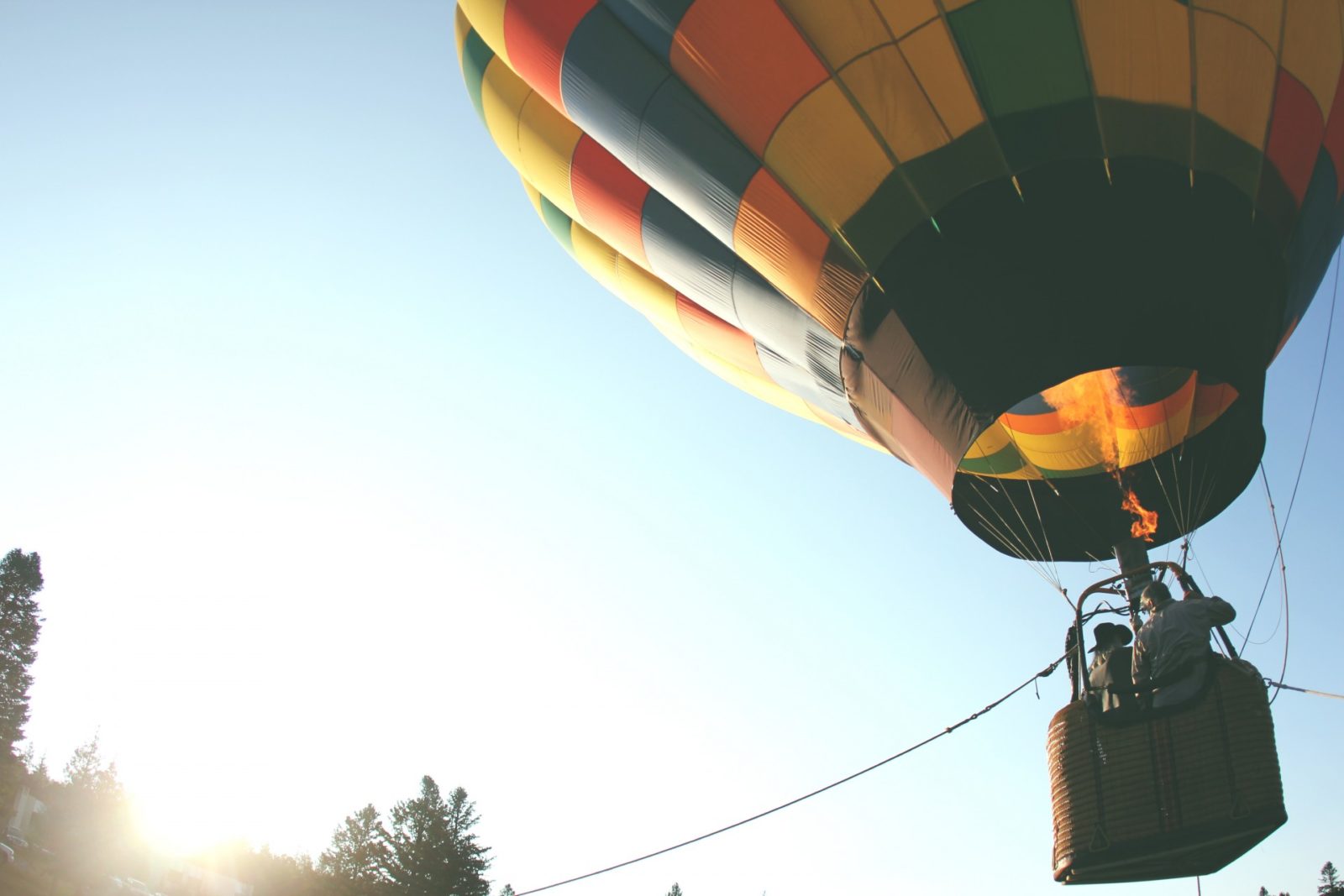 Year-end fundraising (or end-of-year fundraising) is the process of reaching, engaging, and following up with donors during the end-of-year giving season, when a large proportion of charitable donations are made in the last few months of the year.
For advice on the beginning stages of planning, check out this guide. For further tips on executing your campaign ideas, keep reading.
Step 1: Segmenting your Campaign Audience
In order to send the most effective appeal possible, you'll need to put yourself in your supporters' shoes and create a message that resonates with them.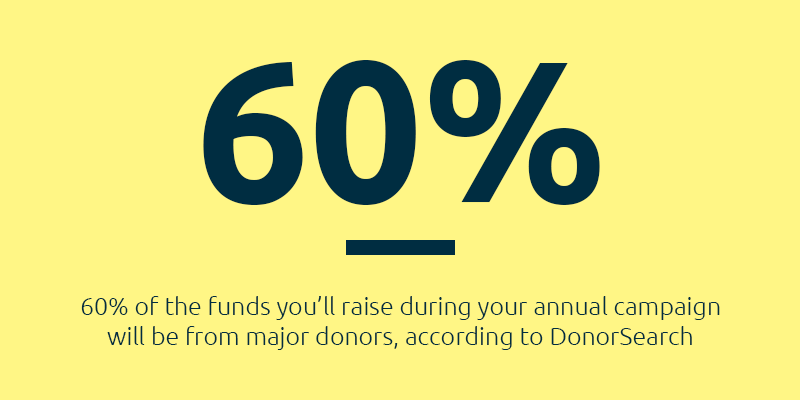 Create Donor Segments
The key to resonating with your audience is creating the most personal message possible, so it seems like your organization is speaking directly to each individual supporter. Although personalized messages will get you the best results, there's realistically no way your organization can send a unique appeal to every person on your list.
That's where segmentation comes in. Dividing your list up into groups based on giving date and/or gift amount will help you create targeted messages for each group.
At the very least you can segment your audience into three main groups: current donors, lapsed donors, and prospective donors.
If you have recurring donors, don't forget to take the opportunity to thank these donors for their support throughout the year. It's a great way to remind them of their value to your organization — and it's likely they may contribute to your year-end campaign, even without a direct ask.
Identify Targets & Vip Prospects
When you're segmenting your list based on past giving dates and amounts, there may be some supporters that stick out as particularly likely to donate to your year-end campaign. Especially if these supporters have given large gifts in the past, you'll want to put some extra effort into creating the perfect appeal for them.
If your donor database includes gift rating or gift scoring, you'll want to include that in identifying your target audience. Also, you may want to consider using prospect research tools to identify potential major gifts.
Depending on the potential gift size and your organization's capacity, you'll want to make appeals for these VIP donors and prospects as personalized as possible. Consider creating individual appeals or alternative approaches, like phone calls and in-person asks, if applicable.
Although the extra attention to these certain donors will take up a large chunk of your organization's time, it's worth the effort to focus on the supporters whose gifts will make the most impact on your campaign.
Establish Donation Levels
Even the most enthusiastic and dedicated supporters may want to support your mission, but have no idea what donation amount is expected of them. That's why it's crucial to provide suggested giving levels.
Even if you're a smaller organization or mainly grassroots-focused, guiding your prospective donors with specific gift amounts will greatly increase the likelihood that you reach your fundraising goals.
To create realistic giving levels, you should look at your past donations to see if there are certain levels that come up frequently — or if there's a ballpark average among your donor base. You can also do some number crunching with your year-end fundraising goal and the number of likely donors you're reaching out to.
But always be sure to leave a blank amount for those supporters who would prefer to give a different amount. You don't want to alienate any supporters who would like to contribute, but can't afford your suggested giving levels — a small donation is better than no donation.
And once you've established giving levels that make sense for your organization, consider branding them with names relevant to your mission. You could also use this as an opportunity to recognize donors with impact-driven giving level names, or with inclusion to a giving society.
Keep in mind that your donors are motivated to give for many reasons — not everyone will want recognition.
Step 2: Writing the Year-End Appeal
You've created an action plan, decided on a theme, and gotten to know your audience. Now it's the moment you've been waiting for: making the ask. This is the message that will need to inspire your audience to contribute to your cause, so make it count!

Select Communication Channels
Though you'll be creating a campaign around one theme, you'll be making the ask across many different channels. Picking the appropriate channels — and the content you'll be using for each one — will depend on your audience and their communication preferences.
Of course, each communication channel has its own advantages and disadvantages. But here are a few popular channels you may want to consider:
Direct mail
Phone
Email
Social media
In-person (for any very important donors and prospects)
For each channel, identify key metrics you'll need to track to monitor performance. And even though all materials should revolve around a similar theme, you should create unique content optimized for each channel.
When creating content for each channel, be sure to consider your audience's preferences and what messaging will work best for each channel. Consistency is key, but you'll want to make sure you aren't harassing your audience by repeating the same exact message in each channel.
Learn the best practices for fundraising on every communication channel:
Create Fundraising Appeals
Obviously, the ask itself is the one of the most critical aspects of your year-end campaign — and key to getting the fundraising results you want. Your appeals should communicate a cohesive message that compels your audience to donate to your cause.
Here are some things that will take your appeal to the next level:
Keep it donor-centric. Your appeal should be related to your mission, but it can't be all about you. Remind donors that their donations allow you to keep doing the important work they support.
Inform and inspire. Use an inspiring narrative that can simultaneously communicate what your organization's mission is all about, while telling a compelling story. Include imagery, video, and other innovative content that can help pull heartstrings.
Use an irresistible call-to-action. No appeal is complete without a clear and convincing ask. Make your audience feel a sense of urgency, and don't forget to take advantage of the P.S. to hammer it home.
Set the stage for the follow-up. Your year-end campaign is about so much more than a fundraising goal — it's about building relationships with your supporters. While crafting the appeal, start thinking about follow-ups and thank you messages that can keep building those relationships moving forward.
And of course, there are some things you should never do in your appeal. Explaining intricate program details, painting a desperate financial picture, and focusing too much on donations are all no-gos.
People donate to your cause because they want to be a part of it, so your appeal should go beyond program specifics. Think bigger.
Personalize Fundraising With Segmentation
Segmenting is a great tool for making your appeals more personalized. But to take it to the next level, you can use your existing data to make your appeal sound like it was written just for each reader.
There's nothing less personal than "Dear Friend." Including constituent data (like names) will let your donors know that you care about them, and help you build relationships.
At the very least, this is what you should include in your appeal:
Name
Last gift amount
Last gift date
Any other type of donor engagement (like event attendance)
With effective data management and some merging tools, you'll be able to make each appeal sound unique and increase your likelihood of receiving a donation.
Step 3: Following-Up with Year-End Donors
You might think the success of your year-end appeal lies in the appeal itself. That's true, and it will impact your fundraising total for the campaign. But in terms of long-term success, your follow-up is what will make donors feel valued and keep coming back, year after year.

What's Your Follow-Up Plan?
Once the appeals have been sent, the campaign is far from over — it's just beginning. Throughout the rest of your campaign, you'll be following up with donors to remind them about your year-end campaign and why they should contribute.
Some methods to consider:
Additional mailings (postcards, flyers, etc.)
Social media posts
Call-to-action on your organization's website
Ideally, you should be spending almost all of your time on the small segment of donors most likely to give — the target audience and VIP prospects you identified before sending out the appeal.
Don't waste too much time speaking with low-end or unlikely donors. Think about what can be automated, and what kind of follow-up techniques will get you the most bang for your buck with each segment.
Create Thank You Materials
Even before the campaign officially launches, you'll want to have your thank you materials ready to go. A timely follow-up is crucial to making your donors feel valued, so you should have everything ready to go as soon as the appeals are sent out.
No matter the size or channel of the gift, be sure to send a personalized thank you as soon as possible that reiterates the impact of the donation and how it will be used to support the cause.
Do not include any additional appeals as part of the thank you. Simply express gratitude now, and they'll be more likely to donate again later when re-engaged.
How Will You Recognize Donors?
Thank you messages are a vital part of the donor retention process, but going above and beyond with public recognition can make your donors feel even more valued. Consider using your website or other PR opportunities to honor your year-end donors, especially those who have contributed a large amount.
You may also want to establish giving societies for donors who have contributed at a certain level. This should be linked to your giving levels, as discussed earlier.
Remember: Recognition can be a nice perk, but your supporters are most likely donating because they believe in your cause, not for PR opportunities or local notoriety.
For some donors, public recognition might even be a turn off if they prefer to stay anonymous. Bottom line, be sure to know your donors and understand their expectations and motivations behind donating.
Step 4: Year-End Marketing Opportunities
Fundraising goals aside, your year-end campaign is a great chance to engage your audience. But it's also a chance to think bigger: How can you piggyback off your campaign's momentum and market your campaign —and cause — to a larger audience?
Marketing Vs. Outreach
Although most of the outreach you'll be doing for your year-end campaign will go directly to your audience, there's a great opportunity to translate that messaging into a public-facing campaign that can reach more people outside of your audience.
For every audience outreach as part of your campaign, think about how you can take that messaging and tweak it for a public audience. You may also want to consider creating an overall marketing strategy to promote your campaign, depending on your campaign's theme and your organization's capacity.
#GivingTuesday & Marketing Opportunities
Either through traditional press releases or more of a digital marketing approach, a year-end campaign provides your organization with several opportunities to issue updates and announcements.
#GivingTuesday, now an established international day of giving, can also be used as a marketing tool to promote your cause.
From your organization's goal announcement to the final results, there are dozens of campaign milestones that are worth making a splash about. Be sure to use blog posts, social media, and press releases to communicate these updates to your audience.
Digital Fundraising Tie-In
When thinking of your campaign's digital marketing presence, you can't just re-use the same message across every channel. You'll need to think about what makes sense for your audience in each channel.
For example: Your supporters probably did not get on their social media account to make a donation to your organization. Stick to campaign updates or educational posts about your mission, rather than a direct ask on social media.
On the other hand, if a supporter is on your website, they might be there to make a donation. Be sure to feature a donate button and information about your campaign prominently throughout your website.
Year-End Fundraising Events
If your organization puts on an annual event to support your year-end campaign, that's a great marketing opportunity to promote your campaign. Be sure to include information about your organization and your campaign in any event promotion, programming, and follow-up.
Capturing data from event attendees is a crucial step for event follow-up and campaign promotion. Not everyone who attends your event is a current or past donor, so you'll want to be able to follow-up and further engage them. They may be great supporters of your year-end campaign or others down the line.
What About New Donors?
We've focused on your existing donors for most of this guide, and there's a reason for that — they are the people most likely to donate to your year-end campaign. These are your safest bets, or where you'll get the most bang for your buck. That's why we think you should focus on them.
But that doesn't mean there are some opportunities for new donors built into your year-end campaign. #GivingTuesday is a great way to kickoff your campaign with a splash and earn the attention of new donors. If your year-end campaign includes an event, be sure to follow-up with attendees — they might be interested in donating, or could become donors some day.
Depending on your campaign goals, you may want to consider a different call-to-action that encourages new donors. Some organizations (especially for #GivingTuesday) might ask their supporters to tell a friend about their mission and consider donating. You could also set up a peer-to-peer campaign, which will rely on your supporters' own social audiences for donations.
You can structure your campaign in a way that may bring you new donors, but it has to be right for your organization and your goals. There are ways you can attract new donors outside of your year-end campaign, without sacrificing your fundraising total.
When in doubt, focus on your existing audience during your year-end campaign. It's the most effective way to reach your fundraising goals.
Launch: Kicking off your Campaign
With all your materials and staff ready to go, the only question is: "When?" You know your organization and audience best, so you should pick a launch timeline that you think will be most effective. But we think kicking off your launch with GivingTuesday is a great opportunity to make a marketing splash and get people excited about your campaign!
Creating Your Launch Timeline
For best results, we suggest launching your campaign publicly about a week or two before #GivingTuesday. This gives you time to engage your audience and get them ready to participate on the day of.
Remember, GivingTuesday is the first Tuesday after Thanksgiving. Be sure to plan around any holiday downtime to ensure your audience receives your message.
You can send out your personalized outreach — physical appeals, email appeals, phone appeals — either when you launch or right after #GivingTuesday. Either way, make it clear that you are kicking of you campaign with #GivingTuesday, so your audience knows they aren't getting hit with two asks back to back.
As with any campaign, make sure to have thank you and follow-up materials ready for #GivingTuesday. Because all of your donations will be coming in during a 24-hour period, it's important to have your thank yous ready so they can be sent out promptly after donations.
Focusing Your #GivingTuesday Fundraising
Due to the nature of #GivingTuesday, the day will be better geared toward a specific audience. Don't encourage your target audience or VIP prospects to donate, as they'll likely contribute to your year-end campaign later on.
Instead, focus on low-end or unengaged donors who may only be able to contribute a small donation to the campaign anyways. Make use of social sharing tools, so these donors can share their donations with their own social networks — and encourage their friends to contribute.
So much of GivingTuesday is about making a splash digitally. Make sure to update your website, and be engaging with supporters on social media throughout the day.
#GivingTuesday Follow-Up
After the craziness of your launch and GivingTuesday have passed, you can start engaging your target audiences and your more significant donors. This is where the really significant fundraising for your year-end campaign will happen.
Start your follow-up soon after your audience has received the original appeal, and remember to vary your follow-up appeals across multiple channels. Consider tying in campaign updates and milestones, to ensure your message isn't getting repeated throughout the campaign.
Continue your follow-up appeals (and thank yous!) throughout the rest of the campaign, even down to the last minute. Remember, more than 10% of all donations are made on the last couple days of the year — good luck!
Why Launch Year-End Fundraising With #GivingTuesday?
For some organizations, participating in #GivingTuesday might seem counter-intuitive. At the start of the holiday season, it's right before your year-end campaign — will it cannibalize your donations? Even distract from your year-end goals?
Although #GivingTuesday is about getting donations for your organization, it's also about raising your public profile, engaging supporters, and winning new donors. And because it happens mostly on social media and public-facing channels, it shouldn't interfere too much with the individualized channels you'll be using at the start of your year-end campaign to communicate with your audience.
#GivingTuesday gives you the opportunity to make a splash with your launch and start your campaign with some momentum. If anything, focus your #GivingTuesday efforts on low-end or unengaged donors who are less likely to donate large amounts to your campaign. That way, you can focus the rest of your campaign on following up with the most important donors and prospects.
If you're still unsure about asking for donations on #GivingTuesday, consider encouraging your audience to invite their friends to donate, or use social media to show their support. It's a great way to engage your base and grow your audience — without asking for their money. To learn more, visit the GivingTuesday website.
Wrap-Up: Analyzing Year-End Results
You've done it! The appeals went out, the donations came in, and the fundraising goal was achieved — that's a wrap on your year-end campaign!
Well, not quite yet. Your campaign is over, but there's still some internal wrap-up work to do. Now it's time to analyze, debrief, and plan ahead for next year — yes, next year! Taking the time to do a comprehensive team wrap-up now will make next year's campaign even better.
Analyzing Your Fundraising Results
Before you can set your sights on the future, you'll need to analyze the outcomes from this year's campaign. What went well? What could have been improved? Why?
At the very least, you'll want to track the results for each segment you sent an appeal to, as well as each communication channel. Find out what segments and channels were the most successful, and keep that in mind while creating appeals for next year.
In terms of individual results, you should update your donor database to track who donated and what communications were most effective for each donor. This will help when creating segments and sending out follow-up appeals next year.
Also, consider your results from #GivingTuesday. How were donations and audience engagement? Is there a different call-to-action or campaign tie-in that might improve your performance next year?
Making Improvements
Once you've analyzed the data, it's time to share it with your team and reflect on the campaign. Debrief everyone on the results, then have an honest discussion about the campaign and how it went.
You may also want to conduct a SWOT (Strengths, Weaknesses, Opportunities, Threats) analysis, either with the team as a whole or each area of the team individually. This will show how you can improve your strategy for next year, and develop your team in any areas they struggled with.
Thank Your Year-End Donors
We know, we've said it a hundred times — and we could say it a hundred more! For any donors you haven't thanked yet, send them a thank you ASAP.
Expressing your sincere gratitude for a donation is the best way to build a relationship with and retain your donors, ensuring they'll continue supporting your cause again and again.
Thank Your Staff & Volunteers
Your donors aren't the only people who deserve a thank you! Be sure to thank your team of staff and/or volunteers for sticking with it during the notoriously stressful year-end appeal season. Praise them for the success of this year's campaign — and take some time to celebrate! Pulling off a year-end campaign is hard work, and you'll want your team to stick around for next year.
Building New Year Momentum
Yes, year-end fundraising is over once we hit the new year (with the exception of any stragglers that missed the deadline and want to contribute). But finishing your year-end campaign is a reason to celebrate — and a great success you'll want to share with your audience!
Be sure to update supporters on how successful your campaign was, and how donations raised will help further your mission. Don't directly ask for more donations, but do reinforce that you're looking forward to their support in the new year.
For resources into the new year and beyond, check out our 2021 nonprofit calendar:
---