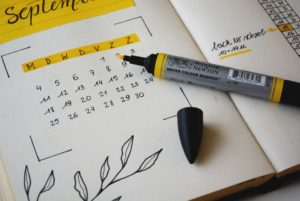 Download the full PDF Calendar
Happy New Year, Nonprofits!
We're happy to introduce the complete 2022 Nonprofit Calendar.
This calendar is custom-built to highlight U.S., international, and worldwide holidays and awareness events that are relevant to nonprofits just like yours. Our calendar contains anything from days celebrating animal shelters, honoring war veterans, to providing awareness to public health issues, plus all the mainstream holidays you know and love. 
Whether you're an arts nonprofit, health organization, environmental group, or a mental health advocacy group, this is the calendar for you.
Let this calendar be your reference during campaign planning, build fundraising campaigns and content around relevant calendar days, or use it as a reminder for upcoming holidays.
We've also given each month a relevant theme in our downloadable PDF, which includes a matching list of related blogs, ebooks, videos, and community resources, so you have everything you need all in one place.
You'll be able to add this calendar to your personal Outlook, Google, or iCal calendars, download a printable PDF version, or explore the full 2022 nonprofit calendar right here on this page.