Providing a Hand to Those in Need in East Texas
The Hand Up Network provides a 'Hand Up' and avoids the traditional response of a 'Hand Out.'
Their organization focuses their efforts on developing programs to encourage, equip and empower those who want, and are willing, to change their circumstances in 37 counties of East Texas.
"When we started Hand Up Network, we focused on people that were struggling in a tough season in life, who want to make a change and are willing to put forth the effort to make said change."
Chief Executive Officer, Samuel Smith.
Before Samuel Smith became the CEO of Hand Up Network, he was doing similar human services work worldwide at organizations like Mercy Ships, Medical Ministry International, the Lindell Foundation, and more.
But, when Hurricane Harvey hit Texas, Samuel realized that people right around the corner were also struggling to survive. "We were very engaged with relief and recovery efforts for Hurricane Harvey. These people were our neighbors and suffered from similar challenges we were addressing overseas," Samuel explains. "We had been developing some projects in a few areas in the United States. We quickly realized that the same services, processes, and expertise we used internationally were needed back here at home."
Their organization, Hand Up Network, officially launched in January of 2019. The nonprofit focuses on five key areas that they call the "Five Fingers of Focus." The five fingers include a support system, financial stability, employment/education and skills, well-being, with God being at the core.

With their five fingers at the core of their mission, they got to work growing out their programs and adding organizational divisions as specific needs came to the surface, including victim services and response teams.
Why a Client & Case Management (CCM) System?
Whether you're coming into one of their programs or being supported through their victim services division, Hand Up Network is there to help you build back your life.
At Hand Up Network, they don't just provide you a bandage for a wound; they seek to focus on healing the wound itself. For that reason, their database, program participant and case tracking are essential to the success of their organization. They don't want a single person to fall through the cracks.
On top of that, Hand Up Network works with various local cities, governments, civic groups, churches, and more to serve East Texas.
"We're a unique organization compared to other nonprofits in that we have multiple points of contact in our programs to support our clients and partners," Samuel explains.
They needed a unique case and client management system to fit their specific needs and continue to do the work they needed to do to support East Texas.
Their Neon CCM Software Solution
Hand Up Network uses Neon CCM for their victim services, mentoring, response teams, and as a tool to manage clients, volunteers, and donors.
"We wanted to make sure that we had the accountability, transparency, and security in place in the system we implemented. We continually measure every program/service we provide and make adjustments as necessary to ensure optimal outcomes for our clients and partners. We've rolled Neon CCM out across our entire organization," Samuel Smith.
They are able to use the system and tailor it to each unique program but in a way that supports all of their efforts.
Their Impact
Despite the challenges of COVID 19 and a requirement for Hand Up Network to provide unique services like running a Respite Care Facility for First Responders and Regional Medical Professionals, they made a positive impact across East Texas.
In 2020 alone, Hand Up Network was able to impact over…
56,794+ people in East Texas
In 2019, they had impacted 20,494 people. That is a 177% increase in impact due to their growing services and programs supported by their CCM software.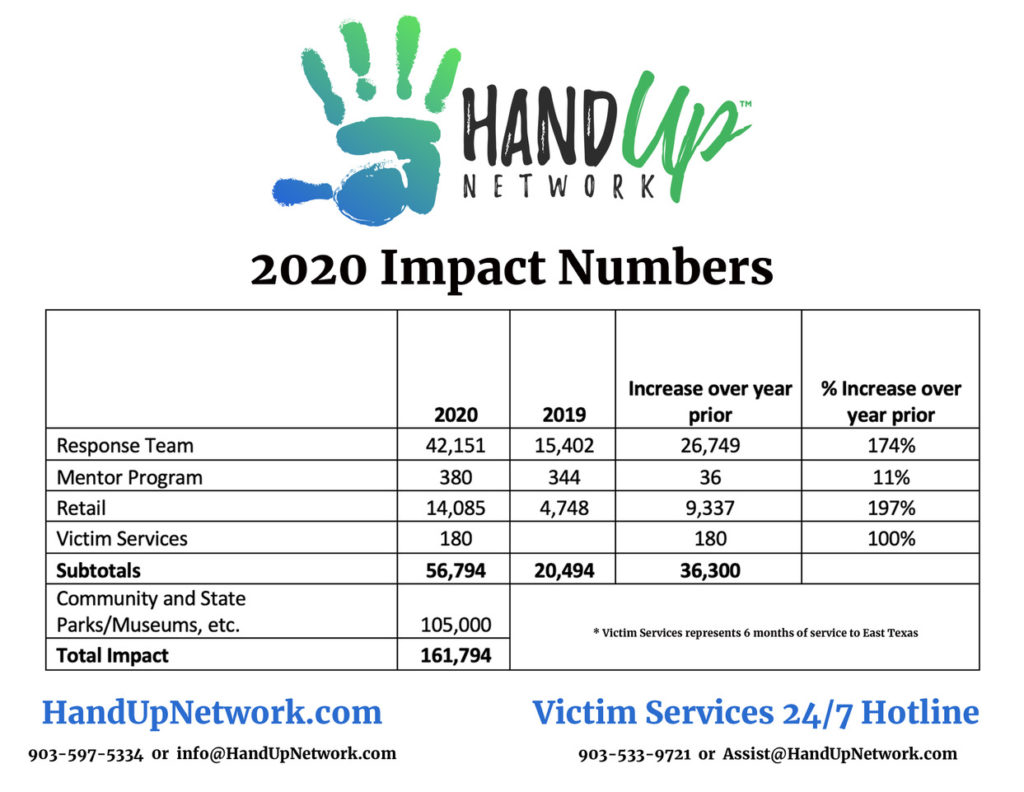 These results are even more impressive when you consider the large amount of transition the organization undertook to adapt their programs, services, and support during the pandemic.
Learn more about their work to support the City of Tyler during the pandemic, here.
Client & Case Tracking Software that Works the Way You Do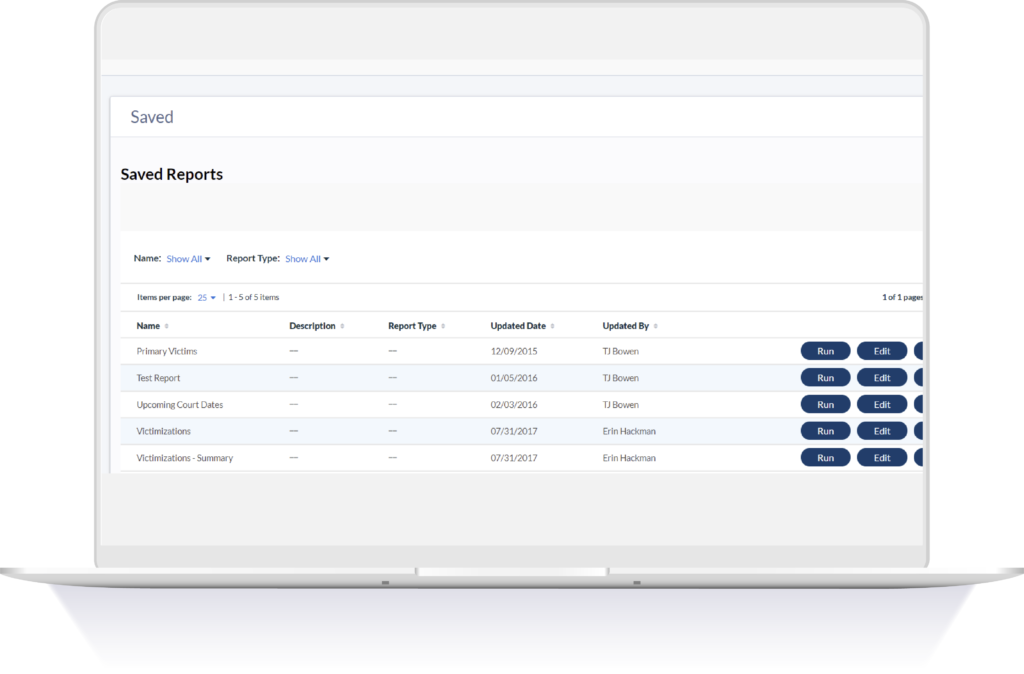 Customizable to their unique organization
User-friendly
Trusted security
Ability to do independent maintenance & construction work in the system
Easy to train staff, mentors, and volunteers to enter case notes and session information
Upfront investment without a sizeable monthly liability