Why Garfield County Victim Response Team Chose Neon CCM for Victim Services
The Garfield County Victim Response Team has provided immediate support to victims of crimes such as domestic violence, homicide, sexual assault, and robberies for over 15 years.
The team provides on-scene support, following up with victims after police officers have left, and also assist victims by providing legal advice, information regarding victim compensation, and referrals to resources and other agencies who might be of help.
For the first 4 years that the team was in place, they manually managed all administrative tasks, from entering client information to keeping up with court dates. Keeping up with administrative tasks was so time-intensive that the team regularly had to work overtime to stay on top of things, which cost the department significantly in overtime wages.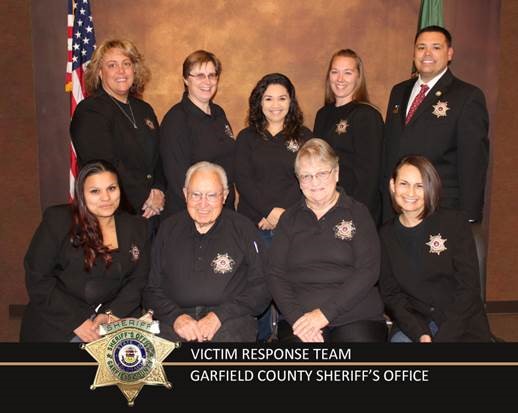 The time needed to stay on task was costly in more ways than one — because all data was entered by hand in spreadsheets, there could be mistakes caused by human error and a larger issue with client privacy and data security.
Victim Service Software that Improves Existing Workflows
Ten years ago, Victim Response Team Director Dr. Adam L. Ford adopted Neon CCM for Victim Services to organize and automate many of the team's manual tasks, decreasing the team's administrative workload so they could focus on taking care of their community.
Neon CCM software supports the team's outstanding work as a cloud-based platform available on any device at any time. After an officer or member of their team gets a call, they can check the system and instantly access a client's complete history. With a job that can be demanding and is often 24/7, this is essential.
Garfield County's Favorite Neon CCM Features
Automated Email & Activity Notifications
With Neon CCM, you can create customizable scheduled email reminders for open cases, follow-ups, and general notifications. This level of automation has saved time and ensures adequate follow-up for every aspect of the job.
Easily Searchable & Secure Database
The Garfield County Victim Response Team can search their victim services software database by client, case, or victim and find the information they need. The system allows you to grant users access to the specific information they need while keeping other data hidden and secure.
Neon One's staff is ready and waiting by email or phone to support your organization. In the last 5 years, Garfield County's Neon CCM system has never had any downtime. Daily data back-ups keep the web server reliable and secure.
Customizable Cloud-Based Database
Neon One's team worked with Adam to customize their system to match the way they work. In GarCo's system, information is primarily organized by case, but multiple clients or victims can be attached to each case.
Dr. Ford's success with the GarCo Victim Response Team has enabled him to address additional needs within the Sheriff's Office. He is now spearheading a new project as part of the Office's Trauma Team that addresses line of duty deaths and work-related incidents.
Garfield County is now using our Neon One system to catalog critical information on all personnel who face danger in the line of duty, whether it is personal, financial, or planning-related. That way, when there is an incident, the Office's Trauma Team can swiftly and accurately respond to support the deputy or employee.
---
Learn more about how Neon CCM can support your victim services team.