Personalize the experience with tools designed to connect purpose to people
Ensure your constituents remain committed to your cause with experiences that make people feel connected to your mission. Talk to different constituents like you know them.
Email & Marketing Automation
Drive Action with Better Communication
Increase conversions with built-in marketing automation. Quickly build beautiful emails and send personalized content to key segments using our powerful email tool within the CRM.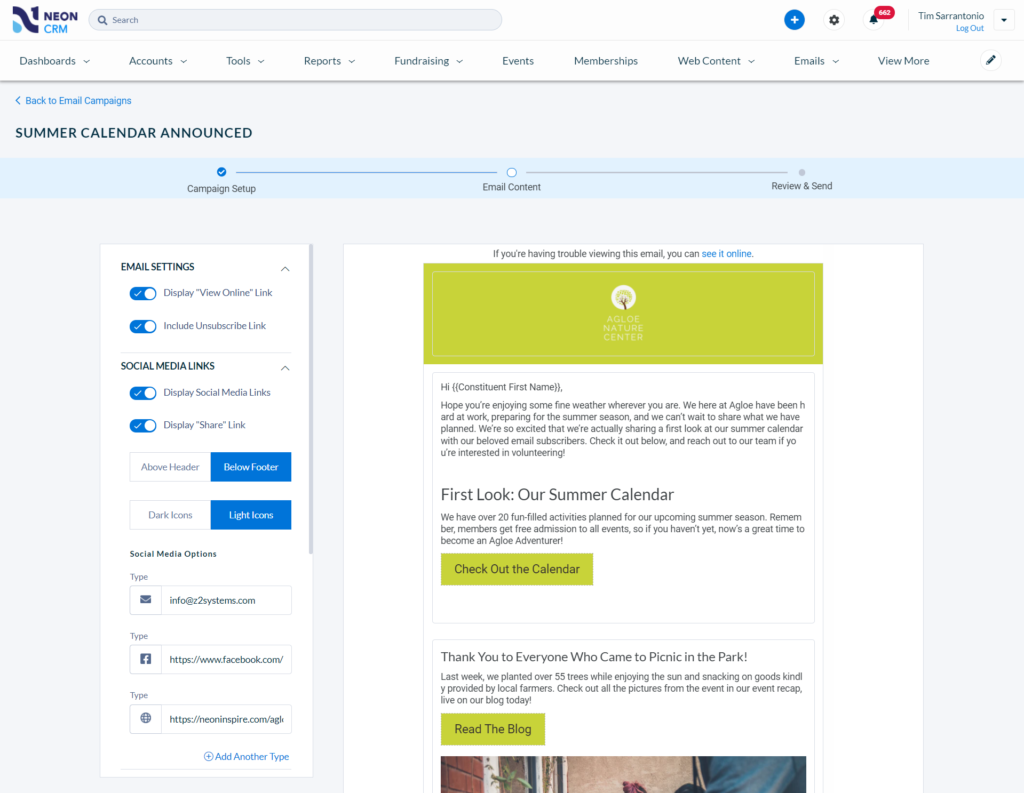 Boost Results with Better Segmentation
Create custom or dynamic email lists based on searches across any field, group, interests, or giving history. Find likely donors by targeting segments who have opened and clicked emails, but haven't donated.
Personalize Emails with a Complete View
Gain confidence in your communications by knowing exactly who you are targeting, and thus, what content to send them.
Build Your Own Modern Templates
Mobile-responsive emails, multiple layout options, and full email previews make it easy for you to send professional emails without the need for a designer or developer.
Send Quality Emails via Marketing Automation
Send one-time, automated acknowledgement, targeted, or scheduled emails depending on your audience. Set up drip campaign emails to first time donors to receive a 3-part welcome series over a few weeks.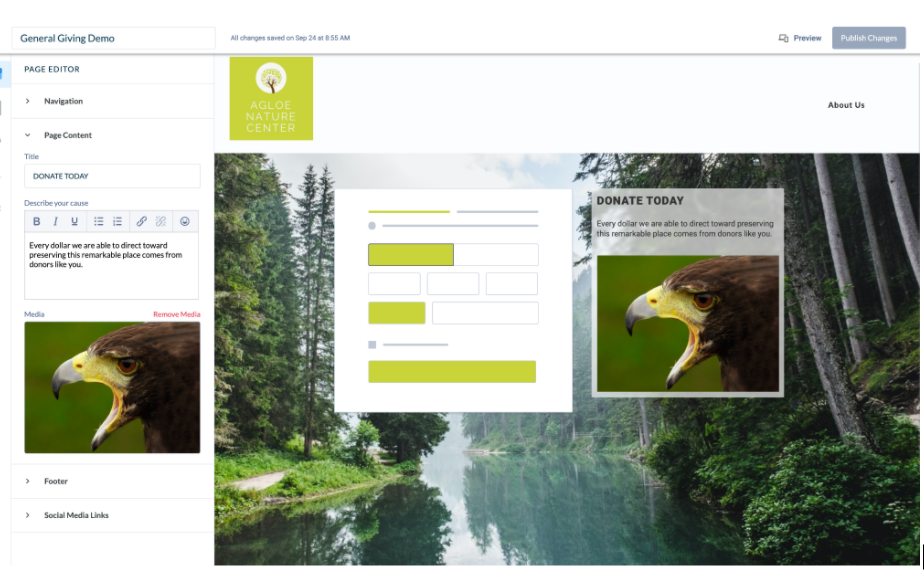 Donation Forms
Raise More with Modern Online Fundraising
Increase donations with a better donor experience. Build campaigns with ease and engage your donors with confidence using beautiful donation forms with best practices baked-in.
Donation Forms Made to Convert
Increase donations using feature-rich mobile ready online donation forms designed to keep people focused on form completion, including integrated payment processing for credit cards, Apple Pay, Google Pay, PayPal, and ACH.
More Monthly Recurring Donations
Dramatically increase monthly donors with pages optimized for recurring gifts. The average monthly gift amount for Neon Customers is $64/month. That is $756 a year!
Create Modern Templates in a Snap
Our super easy-to-use form builder offers multiple layout options, branded templates and drag & drop functionality. Tell your unique story to prompt form completion using content boxes, background images, and videos.
Encourage Donor Tips
Raise more by giving donors the choice to cover processing fees. Personalize the experience by controlling if visitors see a checked or unchecked box to cover transaction fees.
Customer Spotlight
Personalized Donor Outreach
Event Management
Increase Event Participation
Offer multiple ways for supporters to experience in-person or virtual events including fundraising or educational options. Stay focused and increase productivity by using one system to manage your events and fundraising activity.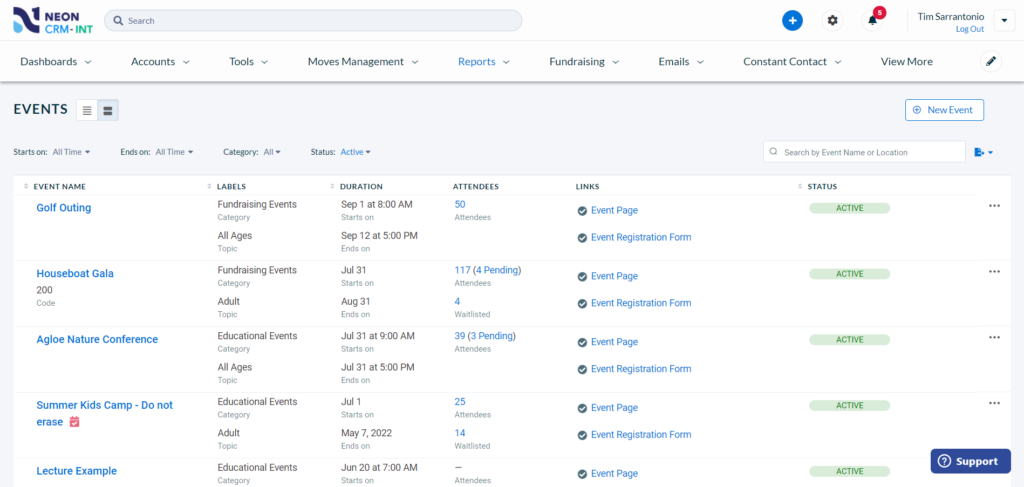 Boost Event Registration
Tailor events for unique audiences by offering unlimited and customizable registration forms for events, classes, and seminars that automatically sync with your database.
Advanced Ticketing Options
Exceed expectations by offering customizable and conditional pricing with discounting options. Allow ticketing for multiple sessions and breakout groups.
Seamless Attendee Tracking
Build relationships after the event by easily tracking who attended. See the events supporters attended in the constituent record and timeline.
People Powered Fundraising
Quickly create live or virtual events using our built-in peer-to-peer tool which include teams, fundraiser event pages and automated emails. Advanced digital needs can be found with Neon Fundraise, a full suite of digital tools including advanced P2P and live streaming which seamlessly integrates into Neon CRM.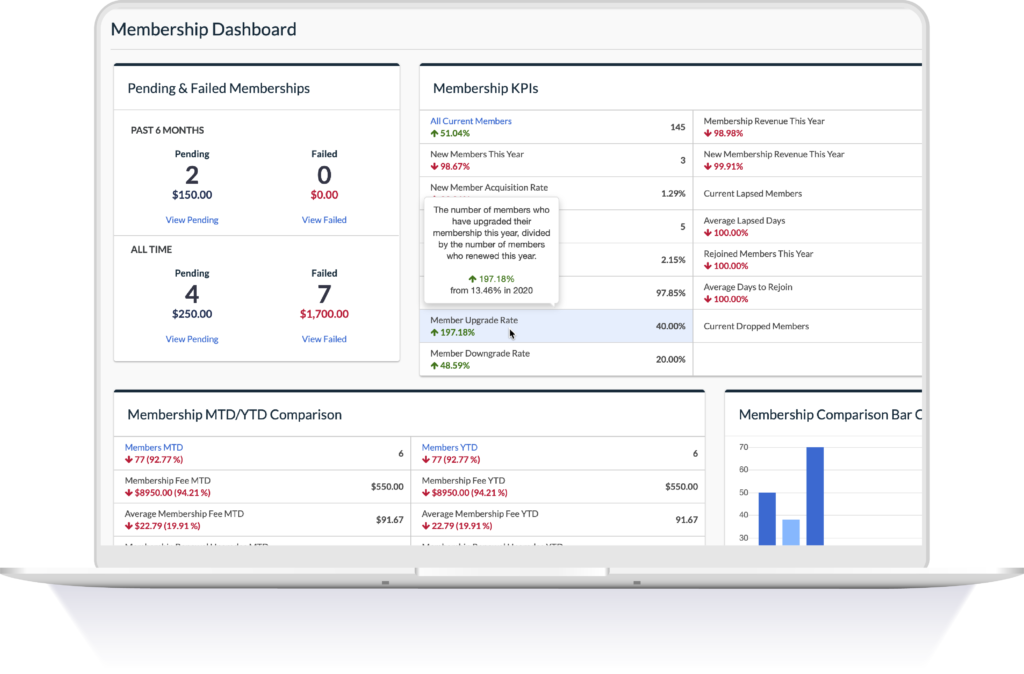 Software Integrations
Move Your Mission with Partners
Extend your reach with powerful software integrations to take your digital fundraising to new heights or Partner consultants to guide strategic development.
Reconcile your Financials
Save hours of headaches and sync transactions into Quickbooks Desktop and Quickbooks Online with our certified integration, endorsed by Quickbooks Made Easy.
Find Prospects with Wealth Scoring
Find your hidden gems by leveraging the industry's most comprehensive and accurate wealth and prospect screening integration with Windfall Data.
Predict Donor Behavior
Identify opportunities and predictions on your donors, and their giving behavior with our Partner, KIT – a fundraising analytics platform, powered by artificial intelligence.
Events, Zapier, Cryptocurrency, Advocacy, Data Health, and More!
Our Partner network gives you the keys to innovate with dozens of certified integrations to help you move your mission.
All your favorite tools, united by one powerful donor database
Our certified integrations are the best in the industry. We partner with over 50 of your favorite software providers so you can keep what you want and lose what you don't.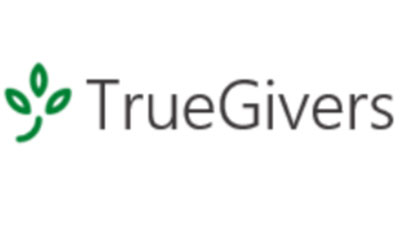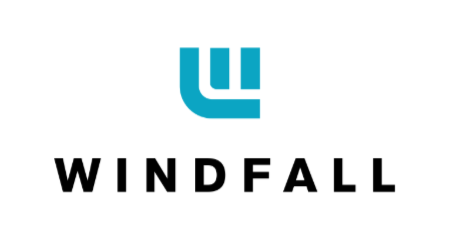 Ready for a better donor management solution?
✓ Better Value ✓ Unlimited Form Creation ✓ Designed to Scale