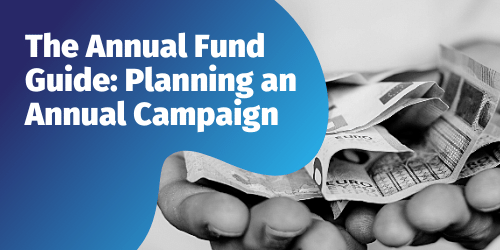 Get Your Copy Today!
Annual fund campaigns aren't just for long-standing organizations — nonprofits of any size can use annual campaigns to support their growth and expansion as an organization.
One of the most important revenue streams your nonprofit organization can have is the annual fund. The annual fund is defined as an organized effort to obtain gifts on a yearly basis to support, at least in part, general operations of a nonprofit organization.
Increasing your unrestricted funds through an annual campaign gives your organization the freedom of financial flexibility.
What You'll Learn:
What questions you should ask when planning an annual campaign
How to plan an annual campaign in 8 steps
How to use software to enhance your annual fund campaign