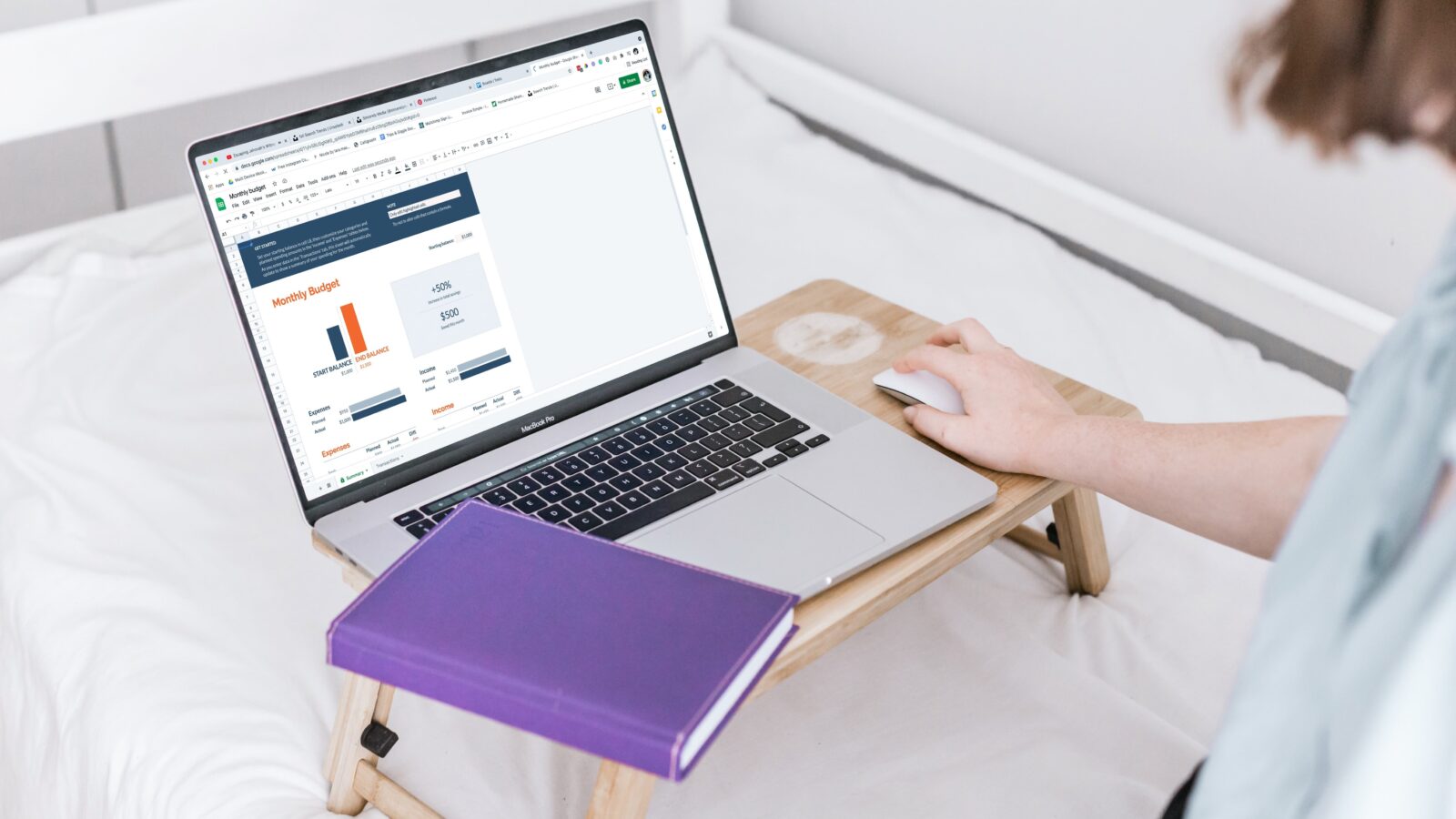 Nonprofit CRMs have come a long way in the past 20 years. In decades past, they were little better than digitized spreadsheets. Now, CRMs for nonprofits are the technological hubs that connect disparate functions and strategies into a single, unified platform. Finding the right nonprofit CRM solution can take your organization to the next level—and then some.
If your nonprofit has never used a CRM before, you've come to the right place. If your nonprofit has a CRM but is looking for a new one, you've also come to the right place. If you have no interest in CRMs for nonprofits then, frankly, you might have taken a wrong turn somewhere.
In this article, we'll cover the basics of nonprofit CRMs, talk about their benefits and core features, and look at 10 of the top nonprofit CRM solutions currently on the market.
Nonprofit CRMs sit at the core of the modern nonprofit technology stack—which means this is a pretty long and in-depth article. If you want to skip to a section that interests you, just click one of the section headings below:
Alright! Let's go ahead and get started, shall we?
What is a CRM, Anyway?
Let's start all the way back at the beginning of the beginning: What's a CRM?
CRM stands for "Customer Relationship Management." A CRM is a system that helps someone manage their interactions with customers, clients, and other stakeholders.
The core of a CRM system is a database that holds individuals' records, with information like their name, phone number, address, etc. This allows businesses to track any time a customer has interacted with their businesses.
Now, the thing about CRMs is that they are designed for the needs of for-profit organizations. That's why the term "CRM" starts with "C" for "customer."
With nonprofits, it's a little different.
How Do CRMs Work for Nonprofits?
How exactly could a CRM system be useful for a nonprofit? Nonprofits have donors, volunteers, event and class attendees, patrons, and other kinds of supporters—but they don't really have customers.
A CRM system that is specifically designed for nonprofits doesn't work quite the same as a CRM designed for traditional business. After all, a donation is similar to sale in that it involves money changing hands, but that's where the similarities end.
That's why, when it comes to CRMs for nonprofits, the "C" doesn't really stand for "Customer." It stands for "Constituent." While donors are usually the system's primary focus, those aren't the only kinds of supporters it will track.
At the core of a nonprofit CRM sits its database, which serves as a centralized repository of donor information. It tracks donor contact details, donation history, communication preferences, event attendance, and more.
Many nonprofit CRMs come with built-in fundraising features that help nonprofits streamline their fundraising activities. Some also include email marketing capabilities and proprietary payment processing.
While nonprofits can and do sometimes use CRM systems that are designed for for-profit businesses and simply jerry-rig that system to fit their ends, using a CRM that's built specifically for nonprofits is … yeah, we'll just say it: It's a much better decision.
What Are the Key Features of Nonprofit CRMs?
There are a ton of different nonprofit CRMs on the market (we should know, Neon CRM is one of them!), and they all offer a variety of capabilities.
While all feature a donor database, some come with more features geared towards fundraising, while others include features that handle volunteers, email, and grants.
Here's a list of the most common tools that a nonprofit CRM should include:
Donor Database: If a nonprofit CRM doesn't feature one of these, then you can't really call it a CRM. The database allows nonprofits to maintain detailed donor profiles, track their giving history, and segment donors based on various criteria such as donation frequency or amount.
Fundraising Tools: Most nonprofit CRMs also come equipped with fundraising tools that facilitate donations, both online and IRL (that's "in real life," for those of you who don't speak Internet). The ability to create donation pages is the most common fundraising tool you'll see, while some others also include peer-to-peer fundraising, even proprietary payment processors (like Neon Pay).
Marketing Tools: Many nonprofit CRMs include email marketing capabilities that let you create messages, segment audiences, and send communications all in the same platform. Some platforms also include text messaging and direct mail capabilities as well.
Membership Management: Managing members is a whole different ball game from managing donors. That's why some nonprofit CRMs (including Neon CRM for Associations) come with membership management-specific tools like member portals and members-only pages, membership application and renewal forms, and private member directories.
Event Management: Are events, classes, or performances an important part of your nonprofit's work and fundraising strategy? Many nonprofit CRMs come with built-in events management features like registration forms, ticketing, seating capabilities, and attendee tracking.
Volunteer Management: Many nonprofits heavily rely on volunteers, which is why many CRM systems designed for nonprofits often include features for volunteer management, enabling organizations to recruit, schedule, and engage volunteers effectively.
Analytics and Reporting: Most nonprofit CRMs offer in-depth analytics and reporting capabilities, providing insights into donor behavior, campaign effectiveness, and overall organizational performance. The more capabilities covered by your chosen platform (and the more data your CRM contains), the greater the reach of these analytical tools.
Workflow Automation: One of the ways that nonprofit CRMs can really save staff members time and bandwidth is by automating some workflows so that they can occur without any human intervention required. For instance, a system equipped with workflow automation can send personalized donation receipts and thank-you letters any time a gift is made.
Grant Management: Many nonprofits don't rely solely on individual or corporate donors; they also rely on grants from institutional foundations. That's why nonprofit CRMs often include grant management features to help organizations track grant opportunities, deadlines, and submissions.
Integrations With Other Tools: While nonprofit CRMs often serve as the central hub of a nonprofit's technology stack, it's rare that the systems will handle every single aspect of their operations. That's why these systems offer integrations seamlessly with other software, such as accounting systems (like QuickBooks) and marketing tools (like Mailchimp and Constant Contact). You can check out Neon CRM's full list of integrations in our Partner Directory.
Later in this article, we'll discuss 10 of the top nonprofit CRM platforms on the market. Pay attention to which systems offer which features. But first, let's look at how using a nonprofit CRM can provide real, tangible value for your organization.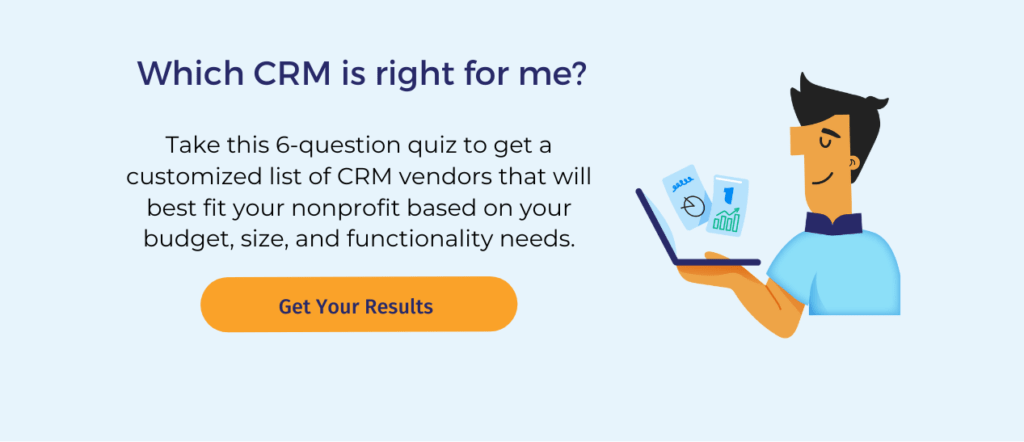 What Are the Benefits of Using a Nonprofit CRM?
For early-stage nonprofits, a full-service CRM system might seem like a luxury they can't, well, afford. But, for more established organizations, the benefits of a CRM won't just be plain to see—the system will practically be a necessity.
Here are the primary benefits organizations stand to gain from using a nonprofit CRM.
Improved Donor Management: The more donors a nonprofit has, the harder it is to keep their records accurate and updated. CRMs help nonprofits organize and track donor data, making it easier to personalize communications and identify potential major donors.
Enhanced Donor Engagement: Getting donors from their first gift to their second one is no easy task. CRMs enable nonprofits to create targeted campaigns and events based on donor interests. This helps to keep donors engaged and connected with the organization's mission.
Increased Fundraising Effectiveness: Fundraising is too expensive and time-consuming to be based on anecdotes and gut instinct. CRMs provide nonprofits with valuable insights into donor behavior that can be used to optimize fundraising strategies and improve donation rates.
Improved Operational Efficiency: When working for a mission-based organization, time is always of the essence. CRMs can save boatloads of time by automating many fundraising and communication tasks, such as donation processing, thank-you emails, and reporting. This frees up valuable staff bandwidth to focus on other mission-critical activities.
Better Decision-Making: In the end, isn't this what it's all about? CRMs provide nonprofits with access to real-time data on donor engagement and fundraising performance. Organizations can use this to make informed decisions about overall strategy, resource allocation, and program development.
As you can see, the benefits of using a nonprofit CRM are wide-ranging. Once you've moved past the initial stages of your nonprofit's business plan, the question isn't so much "Should you use a nonprofit CRM?" as it is "Which nonprofit CRM should you use?"
We're almost there. But first, here are a few things you should keep in mind during the CRM shopping process.
What Should You Look for When Shopping for a Nonprofit CRM?
Shopping for any type of software isn't easy. It's easy to get wowed by a system's bells and whistles without ever developing a deeper understanding of how that solution will actually help your organization achieve its goals and what it will be like to use it on a day-to-day basis.
We can help. When trying to sort out which CRM solution will be the best fit for your nonprofit—in its present form, yes, but also two, five, or 10 years down the line—here are some important questions for you to keep in mind.
Does this solution align with your nonprofit's specific needs and goals? The CRM you choose should be able to support your organization's specific needs and goals. For example, if you're a small nonprofit with a limited budget, you will need a CRM that is affordable and easy to use. On the other hand, a larger organization with a complex fundraising operation would need a CRM that has a wide range of features.
How scalable is this system? The right CRM for your nonprofit should be able to scale as your organization grows. A "scalable" solution will be able to handle a growing number of donors, volunteers, and events. You should also pay attention to how growth—especially in your number of records or total revenue—will affect price.
How easy is this CRM to use? A CRM should be easy to use for your staff and volunteers. This means that the system should have a user-friendly interface and should be able to be customized to meet your organization's specific needs. A CRM that your staff isn't comfortable using won't be able to provide much value beyond the basics.
What are this solution's integration capabilities? Your nonprofit's CRM should be able to integrate with other software that your organization uses, like your website, wealth screening platform, and accounting software. (Fun Fact; Neon CRM and Neon Websites offer a seamless integration with one another!) You want your data to be able to flow frictionlessly between your various software solutions, cutting down on manual entry and preventing errors.
What are this CRM's reporting features? One of the top benefits of a CRM system is the ability to analyze donor behavior and trends, then translate those insights into better strategic decisions. In order to do all that, you should choose a CRM that has robust reporting features.
As you assess how different platforms deliver on those five questions, you should also consider other factors that lie beyond the system itself. Here are three of the most important ones:
Vendor Reputation: Do some research to make sure that the given CRM vendor has a good reputation and that they are committed to providing good customer support.
Cost: The cost of the CRM will vary depending on the features and functionality you need. Make sure to get quotes from multiple vendors before making a decision.
Don't forget to tap your professional nonprofit network to see which solutions your colleagues have used and can speak to—for better and for worse. If you regularly attend industry events and nonprofit conferences, you can cast an even wire net for recommendations (or warnings).
Talk to other nonprofits that use CRMs. Get their feedback on the pros and cons of the different systems.
Attend industry events. This is a great way to learn about new CRMs and meet with vendors.
Read reviews online. There are many websites that offer reviews of nonprofit CRMs.
Once you have chosen a CRM, make sure you have time to train your staff on how to use it. This will help ensure that they are able to use the system effectively and that your data is protected.
For more tips on shopping for a nonprofit CRM, check out our article below:
10 Top Nonprofit CRM Solutions (Updated 2023)
At last, the main event. If you're having trouble knowing where to start your search for a nonprofit CRM, check out our entries on 10 of the top solutions currently on the market.
1. Neon CRM
That's us! Neon CRM is a powerful nonprofit CRM system designed to streamline donor management and fundraising efforts. With its user-friendly interface and powerful features, organizations can efficiently track donor interactions, manage events, and cultivate relationships to drive their mission forward.
Neon CRM Features, Pros, and Cons
Key Features
Pros
Cons
Donor Database

Fundraising

Unlimited users, records, and donation forms

Email Marketing with customizable templates

Automated Workflows

Memberships

Payment Processing

Events Management

Volunteer Management

Peer-to-Peer Fundraising

PCI Compliance

Reporting
An all-in-one platform with integrated donor management, fundraising and email marketing tools.

Powerful membership features with Neon CRM for Associations

Relationship tracking tools give you a full view of constituents

Revenue-based pricing that means you won't pay more until you raise more

Neon Pay allows for real-time tracking and fast payouts

Integrates with Neon One's suite of products like Neon Fundraise and Neon Websites

Neon One Academy serves all learner types

Integrations with 50+ partners
Learning curve is steeper than some other systems

Cost is higher than some platforms featured here

Volunteer and peer-to-peer features could be more robust

Better suited for smaller and midsize orgs
Neon CRM Pricing
Neon CRM offers three different packages designed for nonprofits of varying sizes and needs. Those packages are:
Essentials: Starting at $99/mo
Impact: Starting at $199/mo
Empower: Starting at $399/mo
You can learn more about each individual package here.
Our pricing is revenue-based, which means that we charge based on the amount you raise, not the number of records that you have.
Why is that? Well, we want to help our clients grow and evolve as organizations. That means letting them stop worrying about the number of names they're adding to their system and focusing, instead, on the relationships they're working hard to build.
If you're interested in the membership features included in Neon CRM for Associations, the pricing for those three packages is as follows:
Essentials: Starting at $109/mo
Impact: Starting at $219/mo
Empower: Starting at $439/mo
If you'd like to know more about each individual package, check out our pricing page.
Should My Nonprofit Choose Neon CRM?
Yes! Obviously, we're a little biased here, but Neon CRM is a powerful, scalable CRM solution that can help your nonprofit deliver magical experiences for your supporters.
Overall, Neon CRM is a good option for small and medium-sized nonprofits that are looking for an affordable and user-friendly CRM system.
To find a group demo session that works for your busy schedule, just click the button below.
Want to see the system in action? Please join one of our regularly scheduled group demos! These 30-minute sessions cover all the system's features, from donor management and donation pages to events, volunteers, automated workflows, and more–all with zero pressure to buy.
2. Bloomerang

Bloomerang is a donor management and engagement platform that empowers nonprofits to build stronger connections with their supporters. With its intuitive tools for donor retention, communication tracking, and fundraising analytics, Bloomerang helps organizations of all sizes enhance donor relationships and achieve their fundraising goals.
Bloomerang Features, Pros, and Cons
Key Features
Pros
Cons
Donor database

Unlimited users

Unlimited donation pages

Payment processing

Email marketing

Event registration

Volunteer management

Social listening tools
Streamlined, user-friendly system

Bloomerang app provides mobile capabilities

Robust customer support

Powerful reporting

Limited features and capabilities
Higher cost

No built-in fundraising (Kindful integration required)

No built-in events tools

Limited tracking of revenue types

Limited membership features

Burdensome data migrations
Bloomerang Pricing
Bloomerang charges by the record and has a number of different price points available.
For organizations with less than 1,000 records and less than $250,000 in annual revenue, the Bloomerang platform will cost $79 per month.
Once you get above 1,000 contacts, there are no more revenue caps. From that point on, the pricing is as follows:
Up to 1,000 records – $119/mo
Up to 5,000 records – $239/mo
Up to 15,000 records – $349/mo
Up to 250,000 records – $459/mo
Up to 400,000 records – $579/mo
Over 400,000 records – $699/mo
Should My Nonprofit Choose Bloomerang?
Bloomerang is a powerful, easy-to-use donor management platform that can provide a lot of value for early-stage or small nonprofits. As your nonprofit grows and your operations grow complex, you might find that Bloomerang has some trouble growing with you.
3. Network for Good

Network for Good provides a comprehensive nonprofit CRM solution that combines donor management, online fundraising, and peer-to-peer campaigns. Nonprofits can leverage this platform to connect with donors, launch compelling fundraising campaigns, and measure their impact, ultimately accelerating their mission-driven initiatives.
Network for Good Features, Pros, and Cons
Key Features
Pros
Cons
Donor database

Online fundraising

Text-to-give

Peer-to-peer fundraising

Email, text, and video messaging

Event & auction capabilities

Reporting
Intuitive and easy to use interface

Donor management and online fundraising capabilities are strong

Event and live auction capabilities are included

Free email, phone, and live chat support

Peer-to-peer fundraising included
Limited features beyond donor management and online fundraising

Integrations required for additional capabilities

Limited constituent tracking features

Slower payouts for funds collected through the platform

Add-ons and additional contacts can get pricey
Network for Good Pricing
Network for Good does not make its pricing information publicly available. For more info on how much the system will cost your nonprofit, you'll have to contact Network for Good directly.
Should My Nonprofit Choose Network for Good?
Network for Good is a solid choice for a nonprofit organization looking for a platform that handles both donor management and online fundraising. However, their costs might be a bit high for smaller organizations (especially once you factor in add-ons), while the system's limited features beyond those core competencies might hobble that nonprofit's plans for growth.
4. Blackbaud Raiser's Edge NXT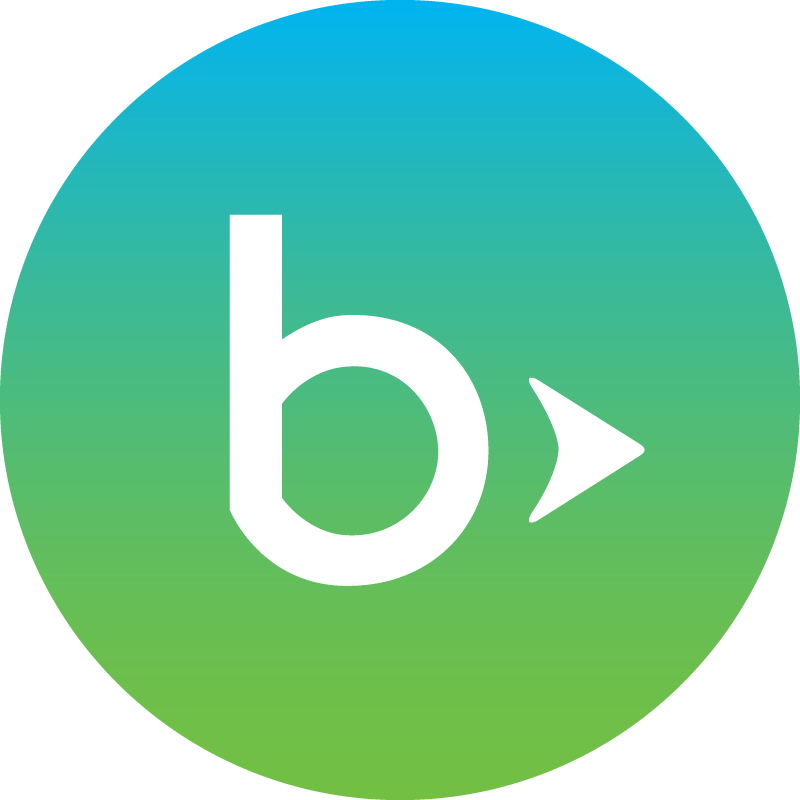 Blackbaud Raiser's Edge NXT is an established CRM solution for nonprofits, offering advanced donor management, wealth screening, and engagement tools. This platform empowers organizations to optimize fundraising strategies, track donor data, and cultivate lasting relationships with supporters for sustainable growth.
Blackbaud Raiser's Edge NXT Features, Pros, and Cons
Key Features
Pros
Cons
Donor database

Fundraising

A.I. features

Events management

Email marketing

Major giving features

Payment processing

Reporting
Powerful online and off-line fundraising features

Integrations with a full suite of 30+ other Blackbaud products

Strong donor database capabilities

Blackbaud University offers a host of training and resources

Blackbaud has decades of experience in the field
Very expensive

Complicated system that requires a steep learning curve

Some users report issues with the platform's interface

Many features come with an added cost and/or require outside integrations

Pace of new features and improvements is slow

Requires a desktop application to be installed
Blackbaud Raiser's Edge NXT Pricing
Blackbaud Raiser's Edge NXT starts at $4,000 a year, which is approximately $333.33 a month. That's a lot higher than most of the other entries on this list—although it doesn't take the top spot (keep reading to find out who does).
With Raiser's Edge NXT, you'll also likely be locked into a multi-year contract. Make certain you're certain before signing up for the system! It'll be a while before you can easily switch again if you're dissatisfied.
Should My Nonprofit Choose Raiser's Edge NXT?
Raiser's Edge NXT is the oldest, most established name in donor management and fundraising software. Larger, more established nonprofits will find a lot of value in their powerful suite of tools—and they'll have the budget to cover the higher costs. That said, smaller or midsize nonprofits might find their system too clunky and complex for their needs.
5. Virtuous

Virtuous is a nonprofit CRM system that focuses on donor-centric fundraising and engagement. It provides automation and data-driven insights to help nonprofits understand and connect with their supporters on a more personal level, making it easier to inspire loyalty and financial support.
Virtuous Features, Pros, and Cons
Key Features
Pros
Cons
Donor database

Fundraising

Email & SMS

Events management

Automation

Donor engagement and analysis tools

Reporting
An expansive suite of donor management, fundraising, and marketing tools

Automated workflows

Powerful reporting features
Cost

Virtuous Pricing
If you take a look at the "Cons" section of the table listed above, you'll notice that we only included one for Virtuous: Cost.
Welp, there's a reason for that.
Virtuous offers three different packages—Starter (under 5,000 records), Platform (5,000-30,000 records), and Enterprise (above 30,000 records). Prices for the most affordable package, Starter, open at $400 a month.
That's the most expensive "starter" package on this list, beating even Blackbaud. If we drop Blackbaud and GiveButter as our two outliers, Virtuous is roughly 4-6 times more expensive than everything else on this list.
Both their Enterprise and Platform packages, meanwhile, come with "responsive pricing," which means you'll need to reach out to Virtuous directly for a quote.
Should My Nonprofit Choose Virtuous?
With costs starting at $400 a month for up to 5,000 contacts, it's safe to say that Virtuous is a system designed for larger nonprofits, and that small or midsize organizations may want to look elsewhere for a solution.
6. EveryAction

EveryAction is an all-in-one nonprofit CRM and fundraising platform that combines advocacy, email marketing, and donor management tools. This versatile system enables nonprofits to coordinate their efforts seamlessly, from donor outreach to campaign management, to achieve their mission and advocacy goals.
EveryAction Features, Pros, and Cons
Key Features
Pros
Cons
Donor database

Fundraising

Advocacy campaigns

PAC support

Email & SMS

Events management

Reporting
Great for political campaigns and advocacy groups

Affordable pricing

Simple, easy to use interface

PAC-compliant

Automation tools and customized workflows

Additional capabilities require outside integrations
Limited events support

Limited view of constituents and supporters

Limited custom templates

Lacks robust membership features
EveryAction Pricing
EveryAction's pricing is personalized to each individual organization. You'll have to contact them directly for a quote.
Should My Nonprofit Choose EveryAction?
EveryAction is a great choice for political campaigns, advocacy groups, and political action committees (PACs). If your nonprofit lies outside that sphere, you might find that EveryAction does not serve your organization's needs as well, and that its easy-to-use system will struggle to adapt as your nonprofit grows.
7. DonorPerfect

DonorPerfect is a comprehensive CRM solution tailored for nonprofits, offering donor management, fundraising, and reporting capabilities. With DonorPerfect, organizations can efficiently track donor interactions, analyze fundraising performance, and optimize their strategies for donor engagement and retention.
DonorPerfect Features, Pros, and Cons
Key Features
Pros
Cons
Donor database

Online fundraising

Donation forms

Events management

Payment processing

Communication tools

Automation

Reporting
Robust system with lots of features and integrations

Powerful fundraising capabilities

User-friendly interface

Strong customer support

Mobile app

Stronger grant management features
Limited built-in email capabilities and email integrations

Limited and inflexible donation form options

Reporting features are less user-friendly

Limited views of constituents

Lower pricing tiers more strictly limit available features

Higher cost when factoring in add-ons and integrations
DonorPerfect Pricing
Donorperfect packages start at $99 a month, but they ask that organizations contact them for a custom quote.
Should My Nonprofit Choose DonorPerfect?
DonorPerfect is a CRM that comes with some powerful fundraising tools and features, but it's utility might be limited for smaller and midsize nonprofits. If your organization can assign a dedicated staff member to manage this system, it will likely be a better fit.
8. GiveButter

GiveButter is a modern fundraising platform that integrates seamlessly with nonprofit CRM systems—and it can also serve as a makeshift donor database for small or new organizations. GiveButter specializes in online fundraising, crowdfunding, and event management, empowering organizations to create engaging campaigns, collect donations, and foster community involvement.
GiveButter Features, Pros and Cons
Key Features
Pros
Cons
Online fundraising tools

Donor database

Donation forms and fundraising pages

Email and text tools

Events management

Reporting
Free to use, cost is assessed as donor "tips" or fees.

Robust online fundraising features like text-to-give, peer-to-peer, and events

Some automated features, including text and email

Mobile app
Limited CRM capabilities

Limited donor management tools

Many features—like custom donation pages—require using their fee-based plan

Limited reporting and constituent views
Fee-based costs will add up
Givebutter Pricing
Givebutter has a very unique business model compared to the other CRM options here. The platform is free to use, with all of its revenue being drawn from either donor "tips" or platform fees.
Donor "tips" allow your givers to check a box saying they will cover the cost of your donation. It's as simple as that!
The fees that Givebutter charges if you turn off "tipping" break down as the following:
Donation Form: 1%
Fundraising Page: 3%
Event or Auction: 5%
In addition to those costs, Givebutter also charges a payment processing fee of 2.9% +$.30 per transaction.
Should My Nonprofit Choose Givebutter?
Givebutter is geared more towards fundraising than donor management. The reason we included it here is that its wealth of fundraising features and free-to-use model can make it a great solution for very early-stage nonprofits. But as your organization grows, you'll want to find a system that can grow with you.
9. Little Green Light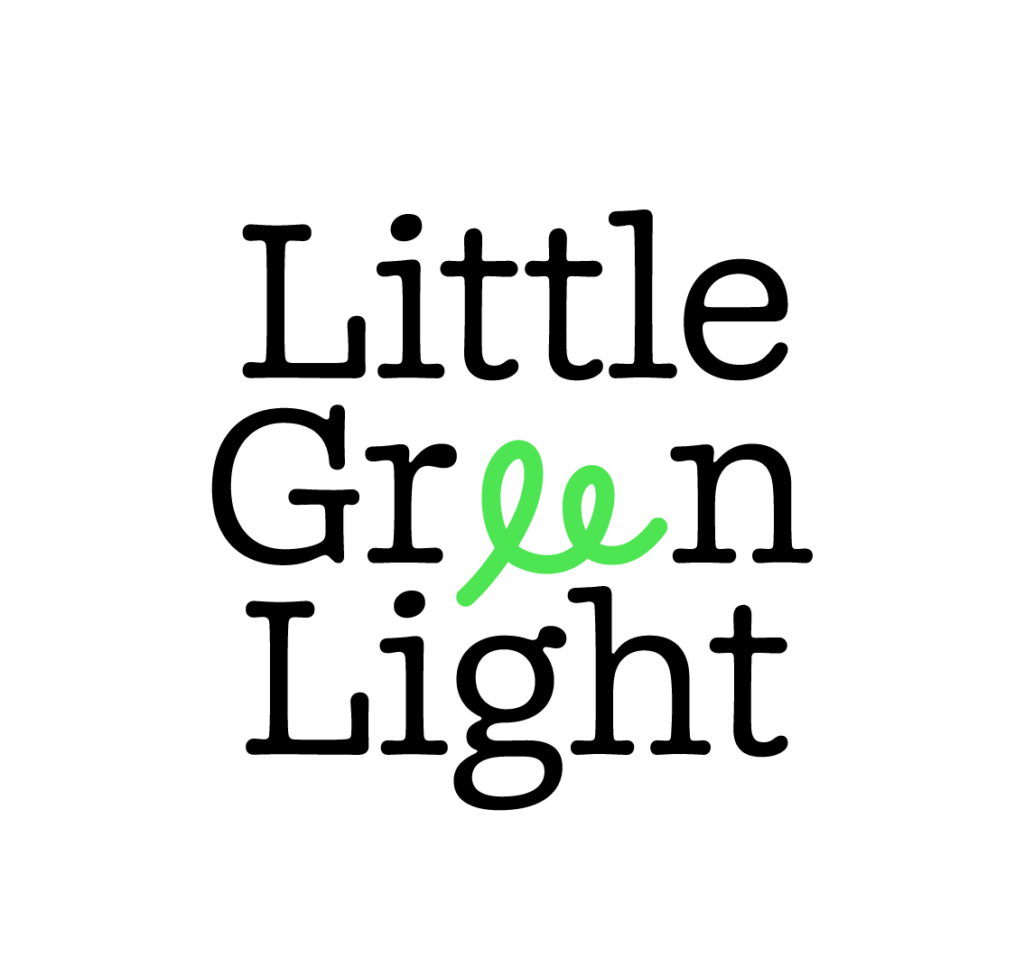 Little Green Light is a donor management and fundraising software designed for small and medium-sized nonprofits. This user-friendly CRM system helps organizations organize donor data, track giving history, and implement effective fundraising strategies to achieve their mission with limited resources.
Little Green Light Features, Pros, and Cons
Key Features
Pros
Cons
Donor database

Fundraising

Donation forms

Event tracking

Membership management

Reporting
Designed for small nonprofits

Streamlined user experience

All features included, no add-ons needed

Low cost
Nonprofits can quickly outgrow its system

Lacks many additional capabilities

No email marketing or events features

Limited integrations

Limited support options

Little Green Light Pricing
Little Green Light charges by record, with each price tier increasing by $15 a month over the tier below it. The basic breakdown goes like this:
Up to 2,500 records – $45 /mo
Up to 5,000 records – $60 /mo
Up to 10,000 records – $75 /mo
Up to 20,000 records – $90 /mo
Up to 30,000 records – $105 /mo
Up to 40,000 records – $120 /mo
Up to 50,000 records – $135 /mo
For anything over 50,000 records, nonprofits pay an additional $15 a month for each additional 10,000 records they add.
Discounts are available for nonprofits who choose to bill annually (10% off) or bi-annually (5% off).
Should My Nonprofit Choose Little Green Light?
Little Green Light might be a good choice for a brand-new nonprofit or for smaller organizations that don't need a ton of extra capabilities. For growing or midsize nonprofits, however, another option would likely suit your organization's needs best.
10. Salesforce Nonprofit Cloud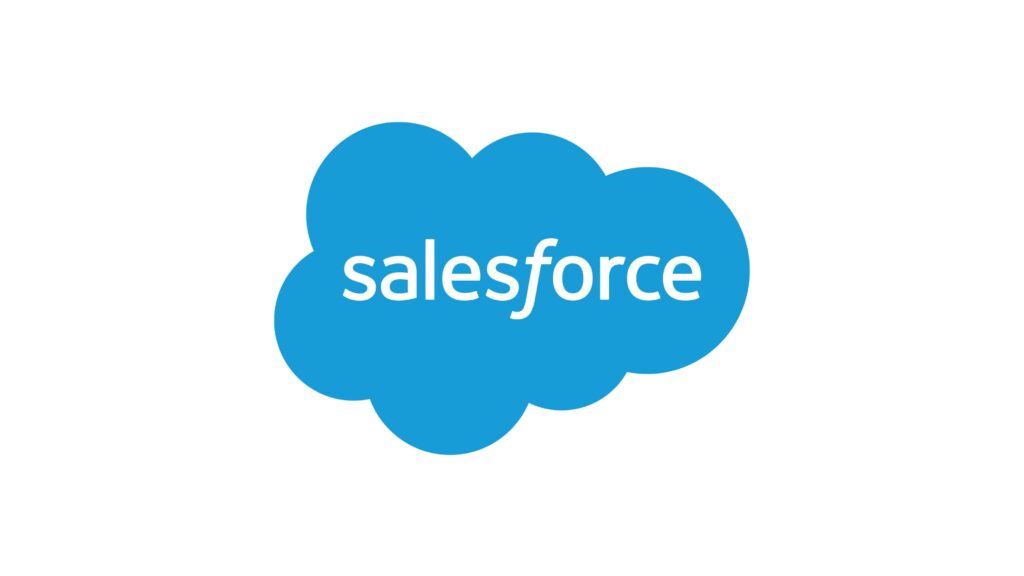 Salesforce Nonprofit Cloud is a CRM solution from Salesforce that is specifically designed for nonprofits. It offers a variety of features, with program management and case management features helping it stand out from the crowd.
Salesforce Nonprofit Cloud is known for its scalability and its integration with other Salesforce products. It is also known for its low cost (free) and for being fairly difficult to implement and manage if you aren't a Salesforce whiz (or don't have the funds to hire one).
Salesforce Nonprofit Cloud Features, Pros, and Cons
Key Features
Pros
Cons
Donor database

Fundraising

Marketing features

Engagement tools

Program management

Grantmaking
Designed to be fully customized to your needs

A uniquely powerful CRM system
Very steep learning curve

Needs to be fully customized, which can be overwhelming

Very few out-of-the-box donor management features

Might require a dedicated admin to implement and manage

A for-profit sales tool adapted (barely) for nonprofits
Salesforce Nonprofit Cloud Pricing
Salesforce offers two versions of this product Enterprise ($60/mo) and Unlimited ($100/mo). Among other features like increased storage capacity, the Unlimited edition comes with guided onboarding and more access to "expert" resources through coaching sessions and office hours.
However—and this is a really big, Godzilla-sized "however"—Salesforce's "Power of Us" program allows any eligible 501(c)(3) or 501(c)(4) charitable organizations to receive 10 free subscriptions (aka 10 free users) to the Enterprise edition.
So, in other words, this product is free for nonprofits. If you know one thing about Salesforce Nonprofit Cloud, it's probably that.
Should My Nonprofit Choose Salesforce Nonprofit Cloud?
If your nonprofit has the budget to pay a consultant thousands of dollars to design, build, and implement your system—and if your nonprofit also has the budget to hire a Salesforce admin position—then this highly customizable CRM might be the right solution for you.
If not, then ignore the "free" cost of the system and remember all the hidden costs you'll encounter down the line.
The Pros and Cons of Spreadsheet CRMs
Much earlier in this article, we mentioned how smaller or newer organizations might simply not have a large enough donor base to justify investing in a full-fledged CRM.
For nonprofits that fit that bill, a spreadsheet from Excel or Google Sheets can serve as a workable temporary CRM—albeit one that requires a lot more manual entry.
Still, it's important to weigh the pros and cons of this approach before making a decision.
Pros
Cons
Low cost: Spreadsheets are a free or low-cost option for nonprofits.

Easy to use: Spreadsheets are relatively easy to use, even for people with limited technical skills.

Flexibility: Spreadsheets can be customized to meet the specific needs of your organization.

Data security: Spreadsheets can be password-protected to protect your donor data.
Manual data entry: All data must be entered manually into the spreadsheet, which can be time-consuming and error-prone.

Limited functionality: Spreadsheets do not offer the same level of functionality as a dedicated CRM system.

Data backup: It is important to regularly back up your spreadsheet data to prevent data loss.
Here's one way you can turn your run-of-the-mill spreadsheet database into a more powerful and user-friendly system: Use Neon One's free donor database templates designed for Google Sheets and Excel!
With these templates, you'll be able to manage constituents' details and track transactions; track the individual performance of different funds, campaigns, and appeals; and even review important metrics in a built-in dashboard.
Neon CRM is Your All-In-One Nonprofit CRM Solution
Finding the right nonprofit CRM is one of the most important decisions a nonprofit can make. The right system will not only centralize all your donor data and operations in one place, but it will give your staff the power (and the extra bandwidth) to create magical experiences for all your supporters.
If you ask us, we think Neon CRM is that solution. It's an all-in-one donor management with powerful features covering fundraising, email marketing, membership, events, volunteers, payments, and more.
But don't take our word for it: See for yourself by joining one of our regularly scheduled Neon CRM group demos! This 30-minute session will provide you with a broad overview of everything the platform can do—with zero pressure to buy.
What are you waiting for? Click the button below and join one of our upcoming sessions. We'll see you there!
Join the discussion in our Slack channel on connected fundraising