Simple Payment Processing for Nonprofits
Process, credit, debit, and ACH transactions online and in-person with a payment processor designed for social good organizations.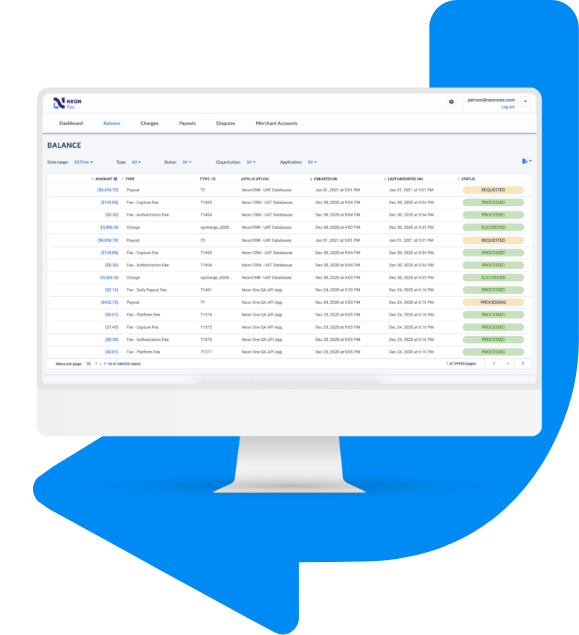 Payment Processing Made Easy
Improve engagement and increase donations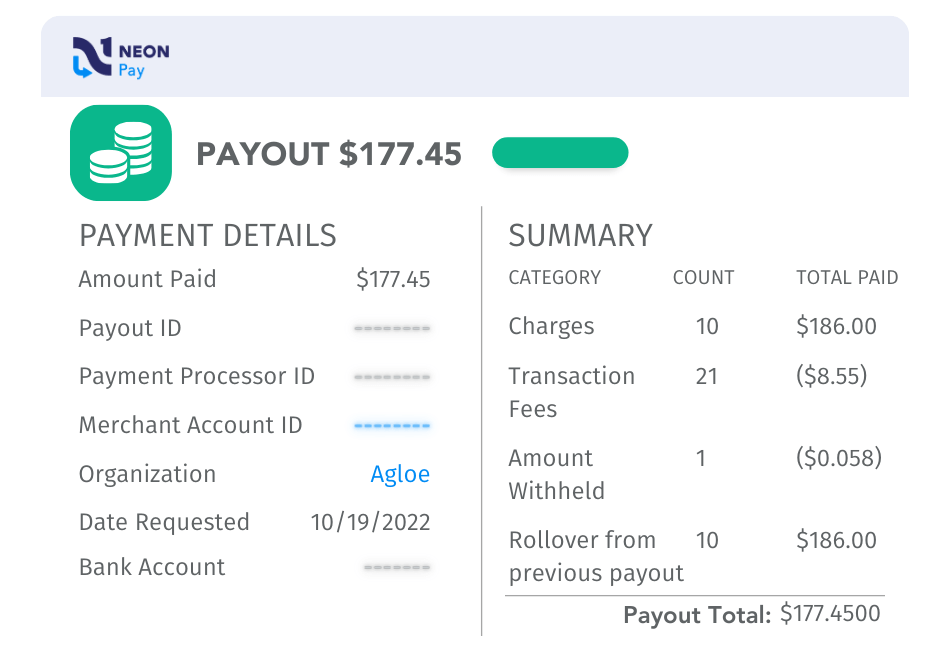 Flexibility When You Need It
Payouts can be easily managed and adjusted to fit your organization's needs and can be completed monthly, weekly, or daily.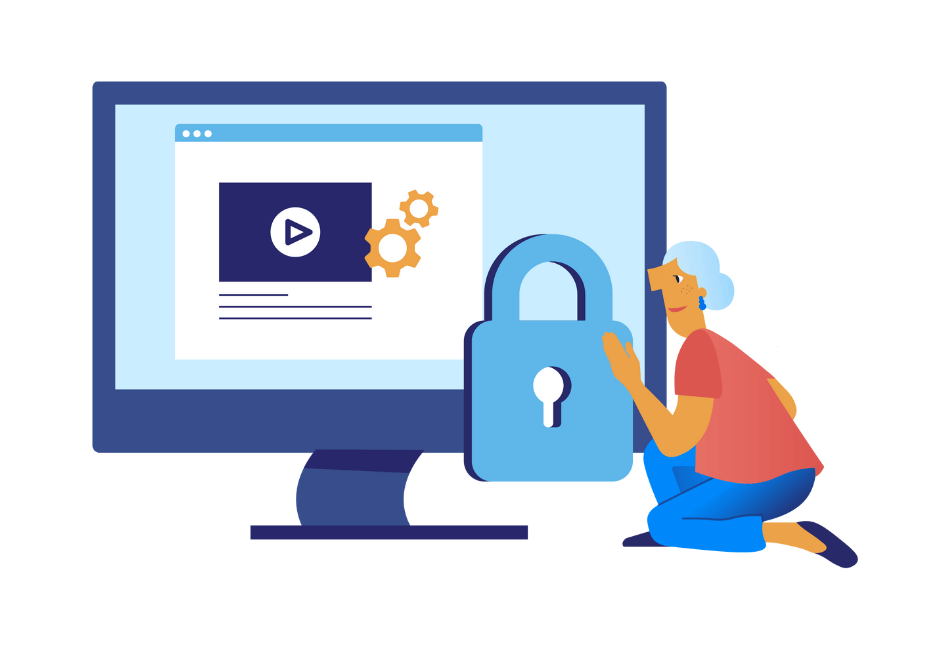 Rigorous Compliance
Process worry-free on a secure, fully-tokenized level 1 PCI-DSS compliant platform – the highest certification standard available.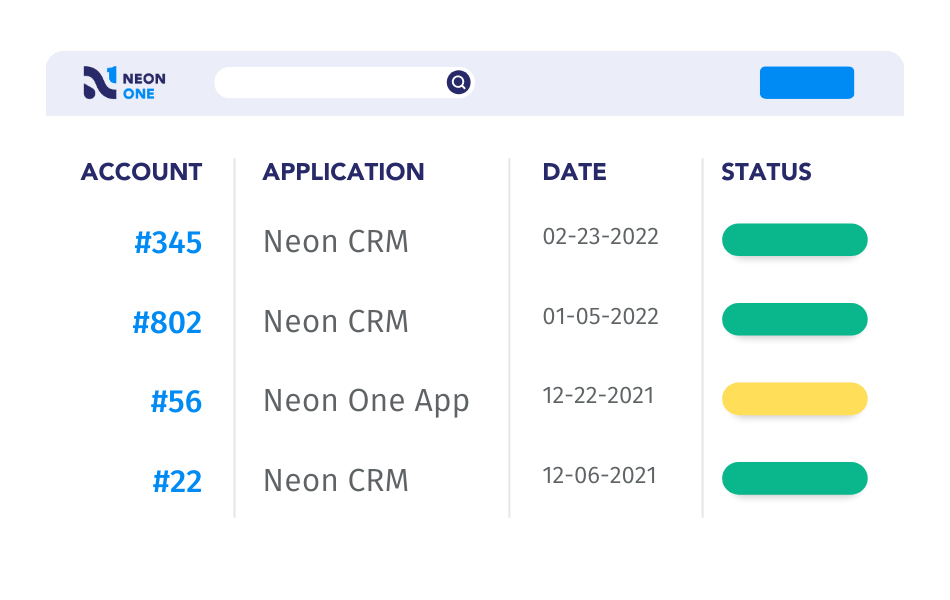 Centralized and Customizable
Centralize important financial information from all your Neon One apps with Neon Pay's merchant portal view. Create quick, customizable transaction reports that meet the specific needs of your finance team in minutes.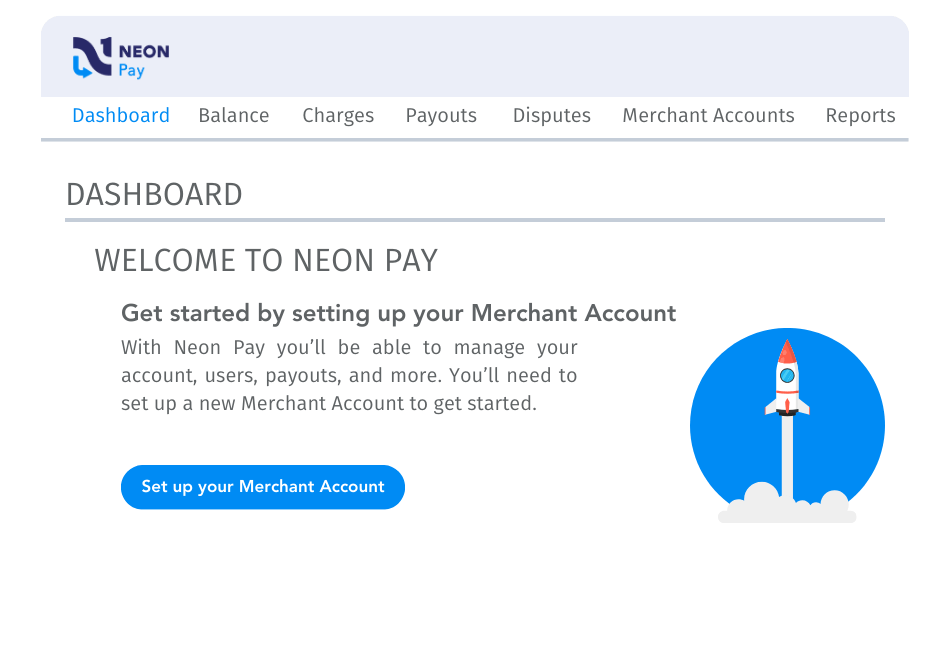 Get Started In No Time
Simple 4-step onboarding automatically integrated with your Neon One application.
Campaign Management Made Easy
Neon Pay Features
Payment Methods
Accept all major credit card brands, ACH/e-checks, Apple Pay & Google Pay. Venmo is available through Neon Fundraise.
Real-time Updates
Webhook notifications allow Neon One applications to listen for real-time payment data updates, which ensure transaction transparency from fundraising to finance.
Credit Card Updater
Get worry-free recurring donations when expired cards are automatically updated in the system.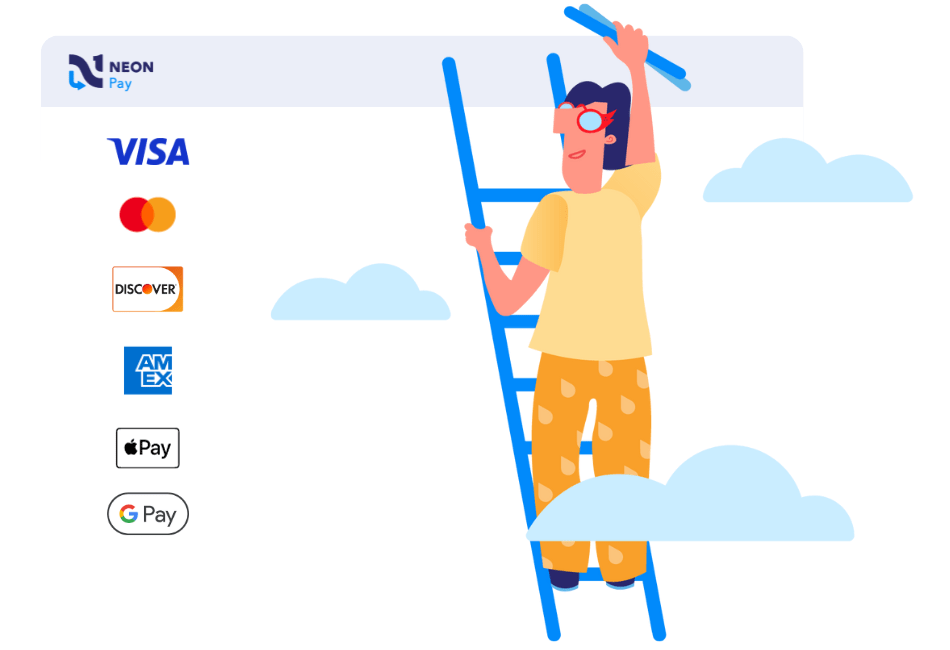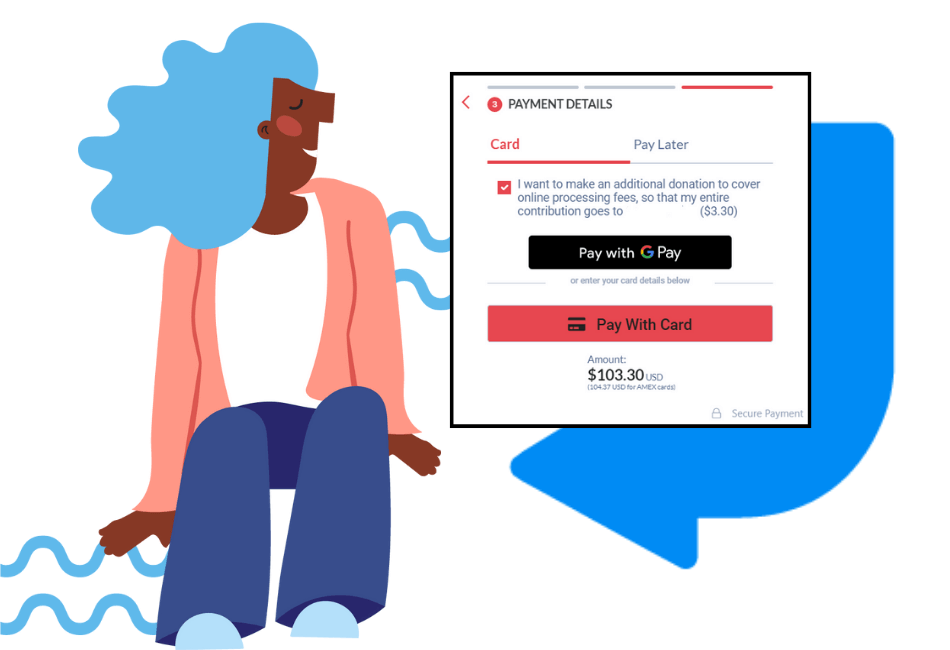 Donor-Covered Fees
Neon Pay allows for donor-covered fees resulting in reduced average processing rates of 1-1.5%.
Centralized Support
All your support needs for payment processing are handled by a single vendor you trust, supported by people who understand your mission.
Fraud Protection
Our software is designed with built-in fraud protection that actively monitors payments and alerts our team if your organization is at risk.
Neon Pay Processing Fees
Neon Pay can be used with all of our products and processing fees range between 2.2% and 3.5% + $.30 per credit card transaction. ACH or eCheck processing fees are 1% + $1.25 per transaction on every product. Additional fees for Mastercard, Discover and AmEx and a monthly account fee may apply.
Fee for using an external payment processor: $50/month