Finding the best membership management software for your nonprofit can be a game-changer. Not only will it help staffers track and process member data, but the right tool will also come with features that let you automate tasks, personalize communications, and analyze campaigns.
The best membership management software platforms for nonprofits are CRMs that support all your membership management needs, making it easy for you to track member data and build relationships that encourage members to stay involved long term.
In this article, we'll lay out a basic guide to finding the best membership management software for your nonprofit. If you want to skip to a certain section, just click the list below!
First things first: Let's start with the problems that your new membership management tool should solve for you.
6 Ways Outdated Processes Damage Nonprofit Growth
One of the biggest technology issues plaguing nonprofits is a reliance on multiple systems that don't communicate with one another. It's not uncommon for someone to use human-driven workflows, Excel spreadsheets, payment processors, and email platforms to process new or renewed memberships.
But entering data and moving it between these systems manually takes an immense amount of time, focus, and energy. It's an approach that can quickly become unwieldy for staff, and it can result in errors that lead to a frustrating, sub-par experience for your members.
All of the following issues add up to administrative issues that can make it harder to reach new members, engage existing ones, and reconnect with lapsed constituents.
1. Errors
Human error is a big factor in workplace accidents and it's also responsible for 82% of data breaches.
It's also the cause for other headaches like duplicate records, spelling errors, and inaccurate data.
Staff and volunteers can make mistakes that filter throughout a nonprofit's various software tools, leading to ineffective campaigns, inaccurate member information, and poor financial tracking.
2. Wasted Time
The average knowledge worker reports spending about 60% of their time on "work about work."
These tasks that focus on managing smaller sub-tasks, workflows, processes, and internal management are time wasters that could be spent on strategic planning and mission-critical work.
3. Poor Quality
Quality membership programs come down to one thing: data.
Inaccurate or faulty information leads to off-target messages, ineffective contacts, and bad tracking.
In fact, it's estimated that bad data alone costs organizations $15 million per year.
4. Lower Engagement
Engagement is driven by personalized interactions that reinforce your nonprofit's impact and value to your members.
Unfortunately, it's difficult to engage with your constituents on a personal level if you don't track the right data and details about members.
That's a major risk in a market where 67% of consumers state they're frustrated by companies that don't deliver personalized interactions.
5. Missed Opportunities
There are dozens of small opportunities to turn donors into members (or inspire members to become donors)—but only if you send them the right information.
Sending an email to a one-time donor that explains your mission and invites them to become a member can be a great way to grow your membership base.
Welcome emails, for example, generate 320% more revenue per email than other promotions. They're a great way to communicate how valuable membership with your organization can be.
Without technology that can trigger and send these emails to donors, you run the risk of missing out on engaging potential members.
6. Member Attrition
Member attrition will always be a concern for organizations.
Just as many nonprofits focus on retaining donors, organizations that rely on memberships as a revenue stream must have processes in place to engage their members and encourage renewal.
Keeping track of factors that contribute to lapsed memberships can help improve renewal rates, but that requires a robust, data-rich monitoring program.
Check out our article below to learn more about the strategies that can help your nonprofit improve its retention rates.
3 Technology Options for Membership Management
Switching away from outdated or disparate systems can help you avoid or solve many of those problems. Using a dedicated platform can make managing your membership program easier and less time-consuming.
When it comes to nonprofit databases and technical ecosystems, most nonprofits don't have the resources to custom-build their own CRM. For them, there are basically three approaches to take: spreadsheets, generic CRMs, or nonprofit-specific CRMs.
Let's take a look at the pros and cons of each option.
1. Spreadsheets
You can use a spreadsheet program like Excel or Google Sheets to manage your member database and manually create outreach tasks. This is a helpful way for fledgling nonprofits to start tracking members' interactions, membership level, and histories.
Pros
Cons
Low Cost: Spreadsheet programs are freely available on multiple platforms.

Low Barrier to Entry: These are easy to start using right away and don't require any major tech implementations.

Easy to Learn: Most spreadsheet programs are user-friendly, and many people are familiar with these programs.
Non-Standard: There's no standard way to record data or interactions, leading to potential errors and inaccuracies. All data will require manual entry and tracking.

Limited Function: Spreadsheets are fine for tracking information, but they don't offer tools like personalization or automation.

Manual Entry Required: Even the most tricked-out spreadsheet will still require data to be entered by hand, which eats up valuable time and makes your records more prone to error.
If that describes you, check out the link below—our spreadsheet templates will help you organize your most important data!
2. General-Purpose CRM
You can use a general-purpose CRM, like Salesforce, to manage activities. Fields traditionally reserved for customers or clients are repurposed for members and volunteers.
Pros
Cons
Simplicity: The pre-built CRM offers out-of-the-box functionality, allowing for a rapid rollout.

Configurability: Most CRMs are highly configurable, in that you can change or update fields and categories to meet your needs.

Cost: A general CRM is far more cost-effective than hiring an in-house development team to create a custom solution or running a legacy system.
Suitability: Traditional CRMs are targeted at business-to-consumer (B2C) or business-to-business (B2B) organizations. As a result, many fields, features, and categories will not apply to you, even if that solution has been adjusted for nonprofit users.

Management: While CRMs are designed to be user-friendly, you will still need an expert to maintain them.

Scope Creep: As these CRMs are not nonprofit-focused, you may find you need to purchase add-ons or additional solutions to meet your needs.
3. Nonprofit CRM
You can use a database platform that was specifically designed for nonprofits to manage all tasks related to membership, events, contributions, and volunteering.
Pros
Cons
Precision: A nonprofit CRM is focused specifically on the needs of organizations that must track members, donors, events, constituents, and other industry-specific data.

Simplicity: Many nonprofit CRMs are aimed at a less tech-oriented audience to allow volunteers and general staff to easily understand the platform.

Cost: You are able to buy exactly what you need.
Access: As nonprofit CRMs are a niche product, it can be challenging to find the right one for your organization.

Variety: While there are dozens of CRMs on the market, there are far fewer nonprofit CRMs. Even fewer include dedicated membership management tools.

Expertise: Without a deep understanding of CRMs, it can be challenging to know which platform is best.
Preservation Houston: A Real-World Case Study
Preservation Houston is a historic preservation education and advocacy organization that, once upon a time, used spreadsheets to track memberships, process donations, manage events, and communicate with their supporters.
But as Preservation Houston grew, they quickly realized the limitations of spreadsheets. Manually tracking every single interaction involved with building and sustaining a membership program posed lots of problems.
When Preservation Houston switched from using multiple spreadsheets and different programs to using Neon CRM for Associations, they were able to manage their membership program, fundraising campaigns, and events on a single platform.
Switching to a CRM resulted in a 300% increase in total donations and improved membership management! You can read more about their journey in the story below.
8 Features of the Best Membership Databases
Using a nonprofit-specific CRM is the obvious choice for most organizations because it's the quickest and most cost-effective to implement. However, not all these options are created equal. To see their true advantage, look for the eight following nonprofit CRM features.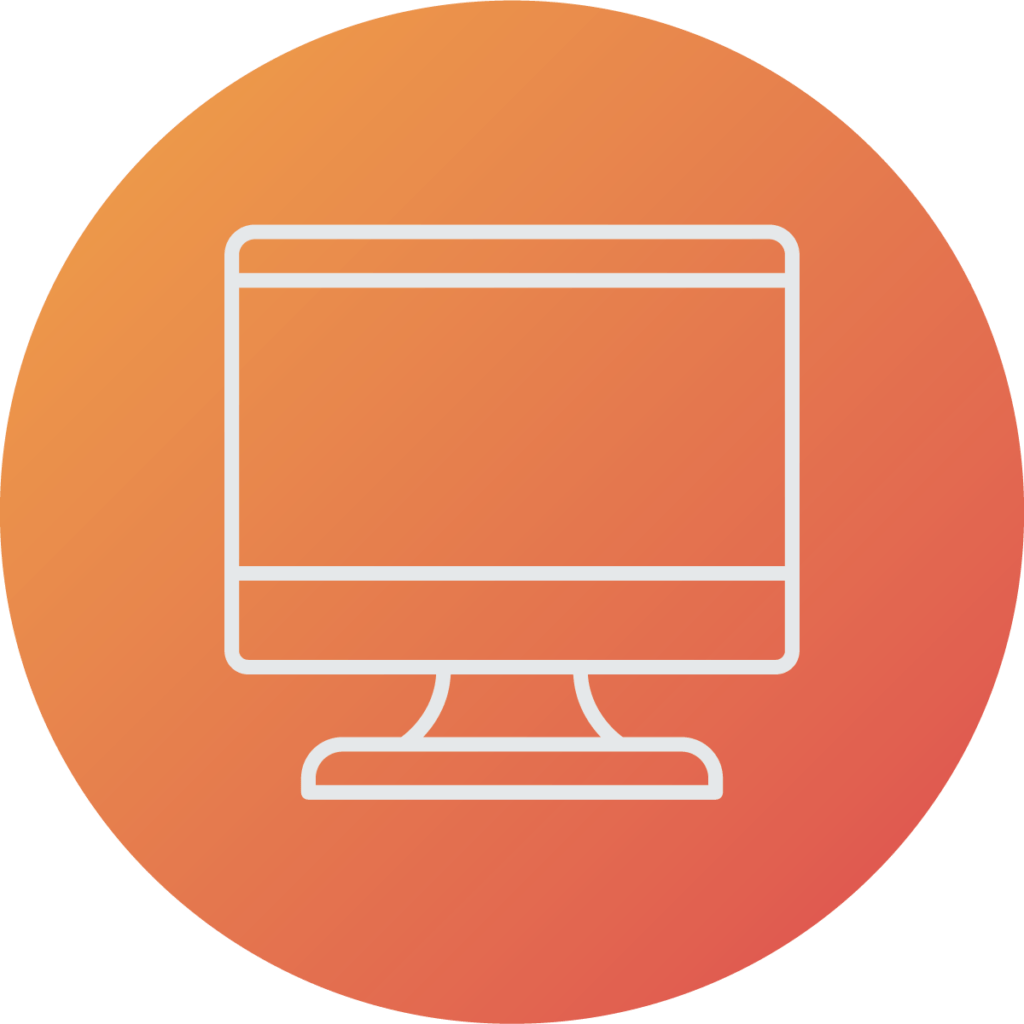 Low Code/No Code
One of the best benefits of a CRM is the ability to run it without a team of developers or a dedicated administrator.
Many programs are designed with simple drag-and-drop features so you can design membership forms, build emails, create workflows, and set up automated processes without development experience.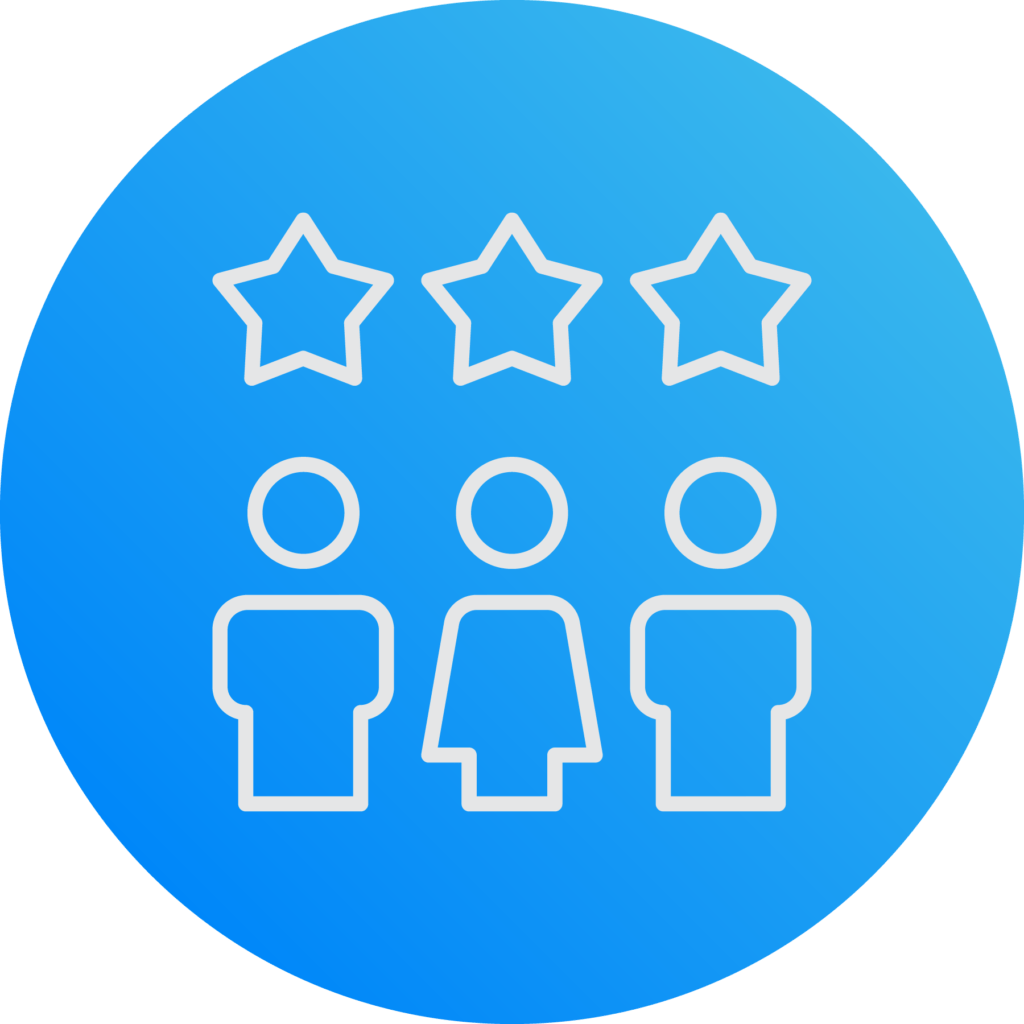 Multi-Entity Records Support
Many nonprofit systems come only with the ability to create individual records for donors. However, not all donors are members, and not all members also make donations.
If you want to track the different types of support your members and others in your community provide, you need a CRM that allows you to track different activities.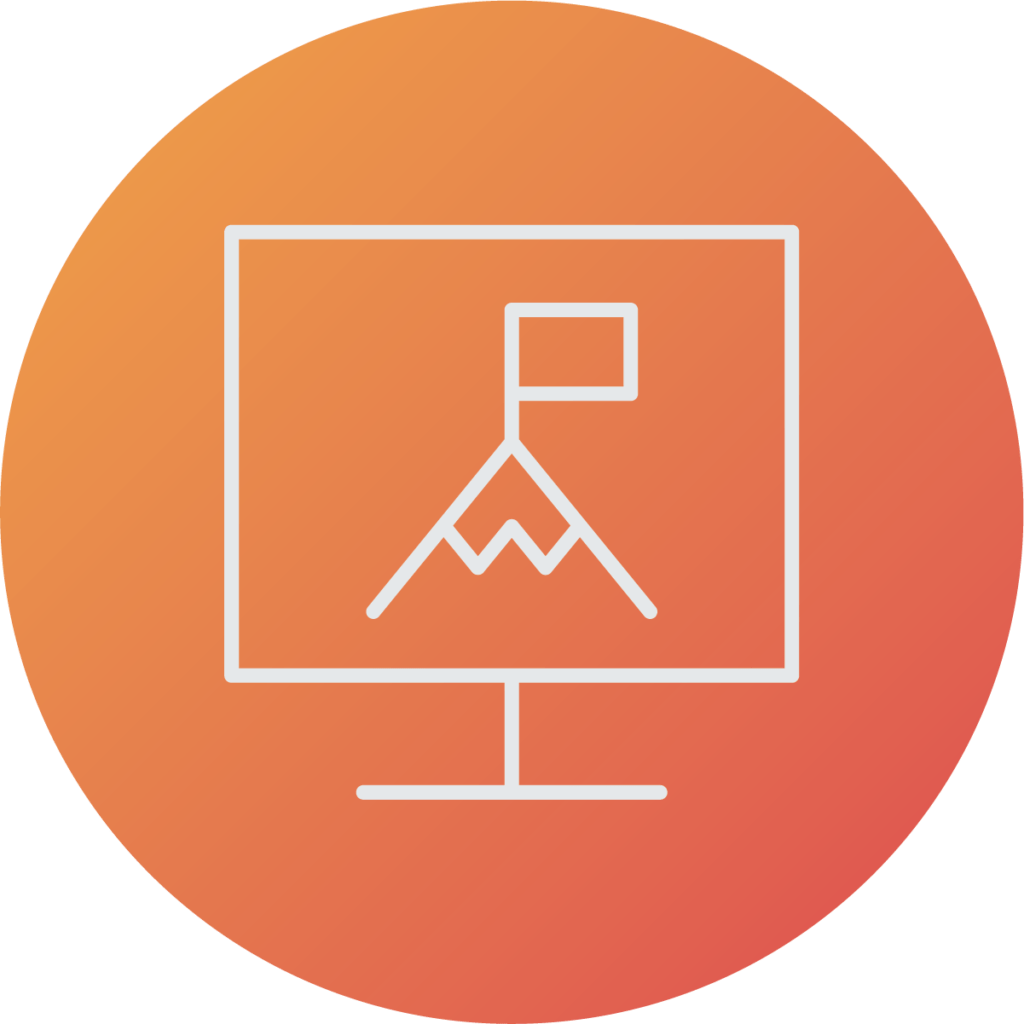 Customizable Templates
You work hard to create a brand that's instantly recognized and trusted by your members. Having access to a variety of customizable templates for various forms, emails, and messaging campaigns makes it much easier to keep a consistent presence.
When your enrollment form, membership communications, reminder emails, and other assets have the same look and feel, you'll create a more positive experience for your constituents.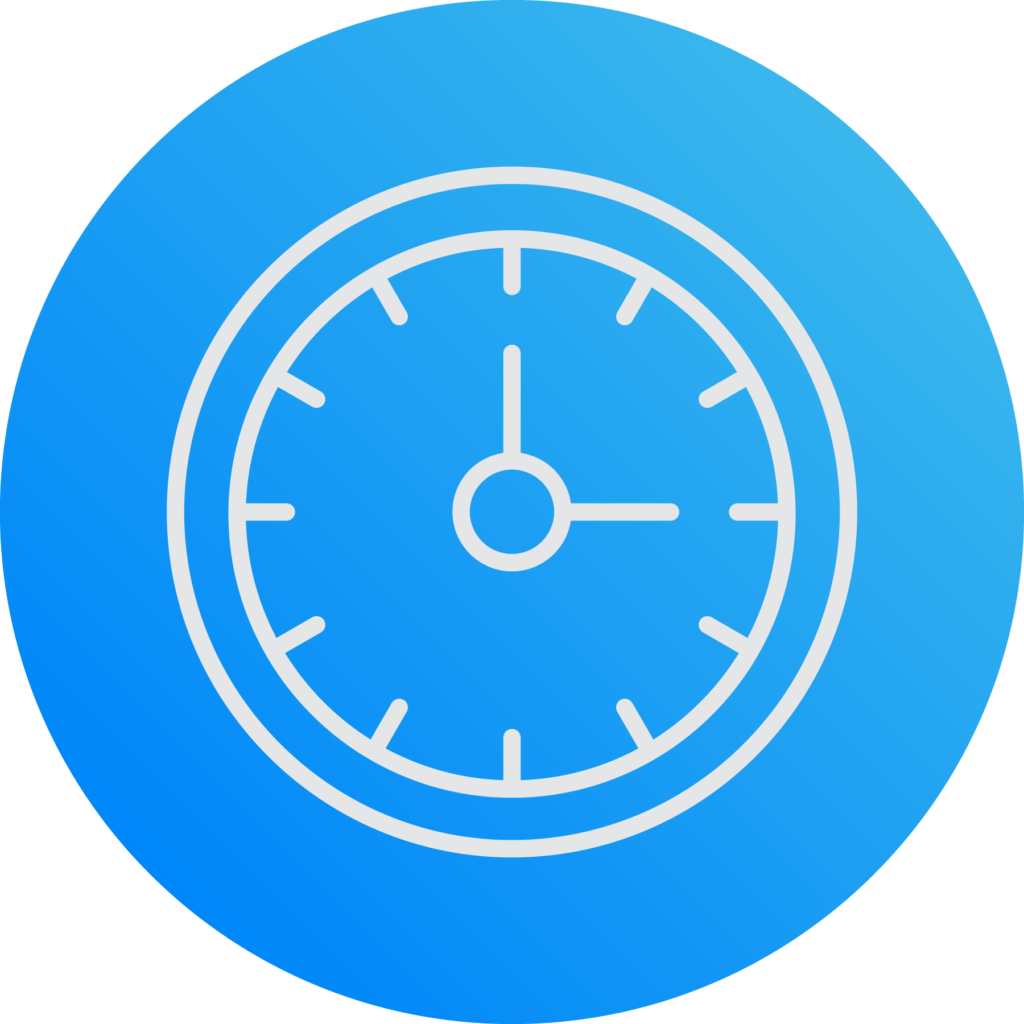 Workflow Automation
Workflow creation—the simple act of doing simple tasks or even just assigning them to individuals—can be a major time sink for nonprofit staff. The ability to automate many of these tasks saves staff and volunteers a lot of time and can eliminate mistakes.
For example, with workflow automation, you could automatically send a personalized welcome email to a new member, then create a follow-up task for your membership coordinator to contact them a few days later with a short welcome call.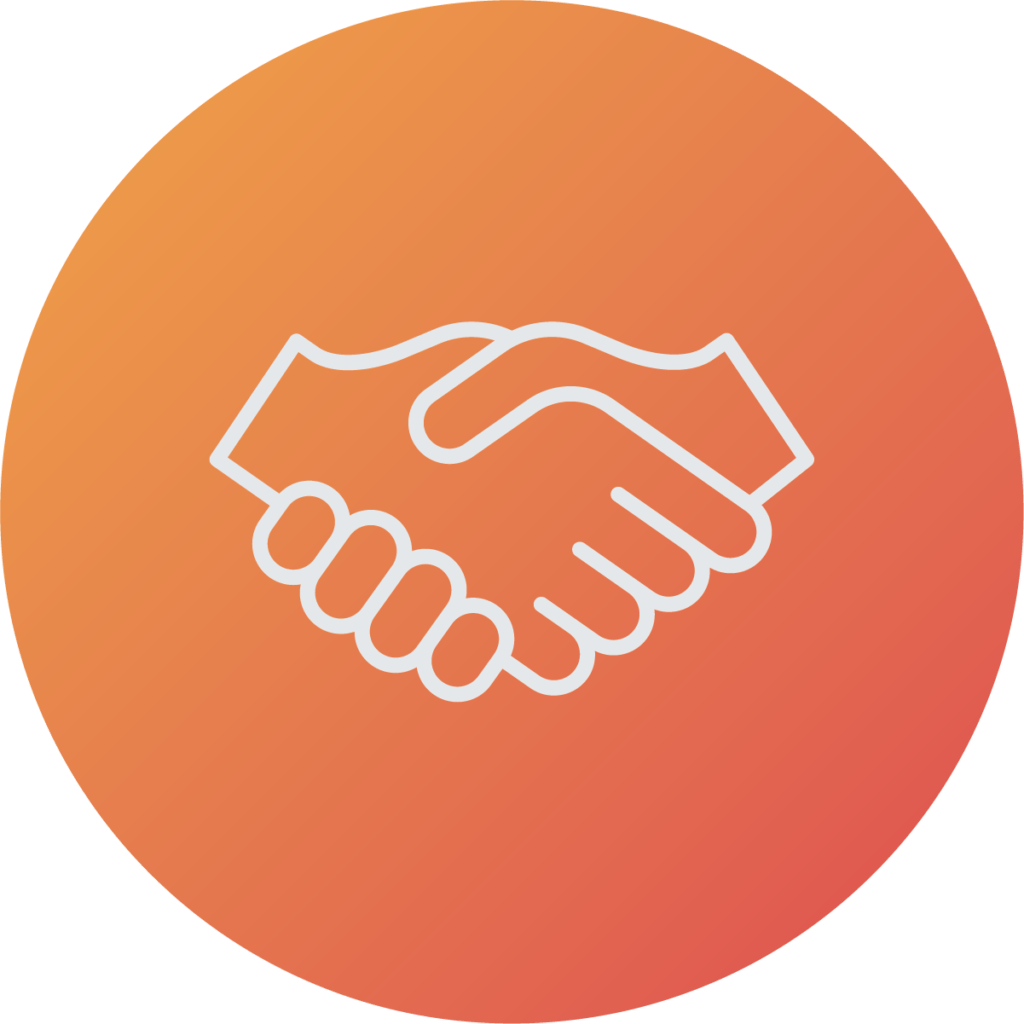 Records Merge Support
Some experts estimate that duplicate entries make up about 30% of database records. For a nonprofit, that can mean making redundant calls, sending duplicate messages, and creating a disorganized appearance that damages member trust.
CRMs that support records merging will help you locate duplicate records, verify member information, and eliminate unnecessary details.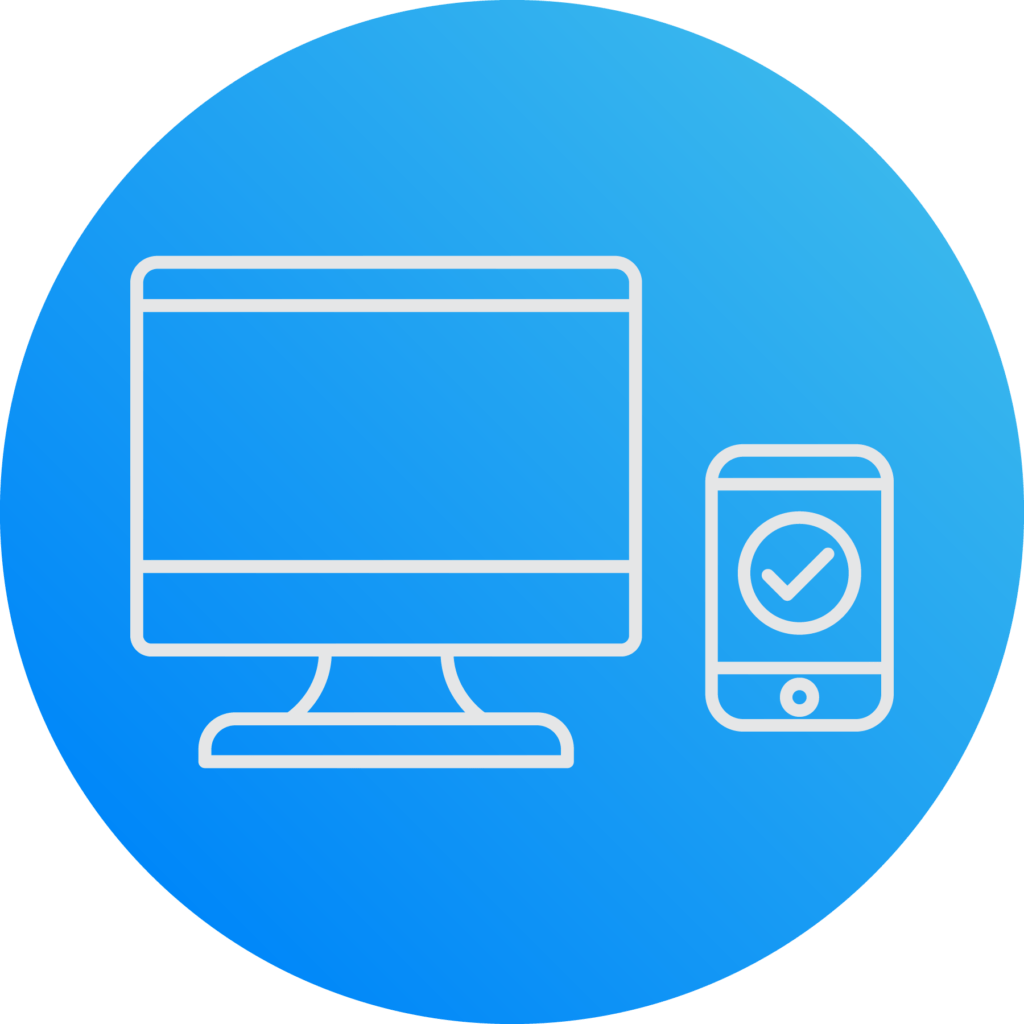 Portability
Unless they're in a shared drive like OneDrive or Google Drive, spreadsheets and other static files are not easily portable from one workstation to another.
Meanwhile, cloud-based solutions are accessible from anywhere, even on mobile devices. That makes it easy to work from anywhere with all the information you need.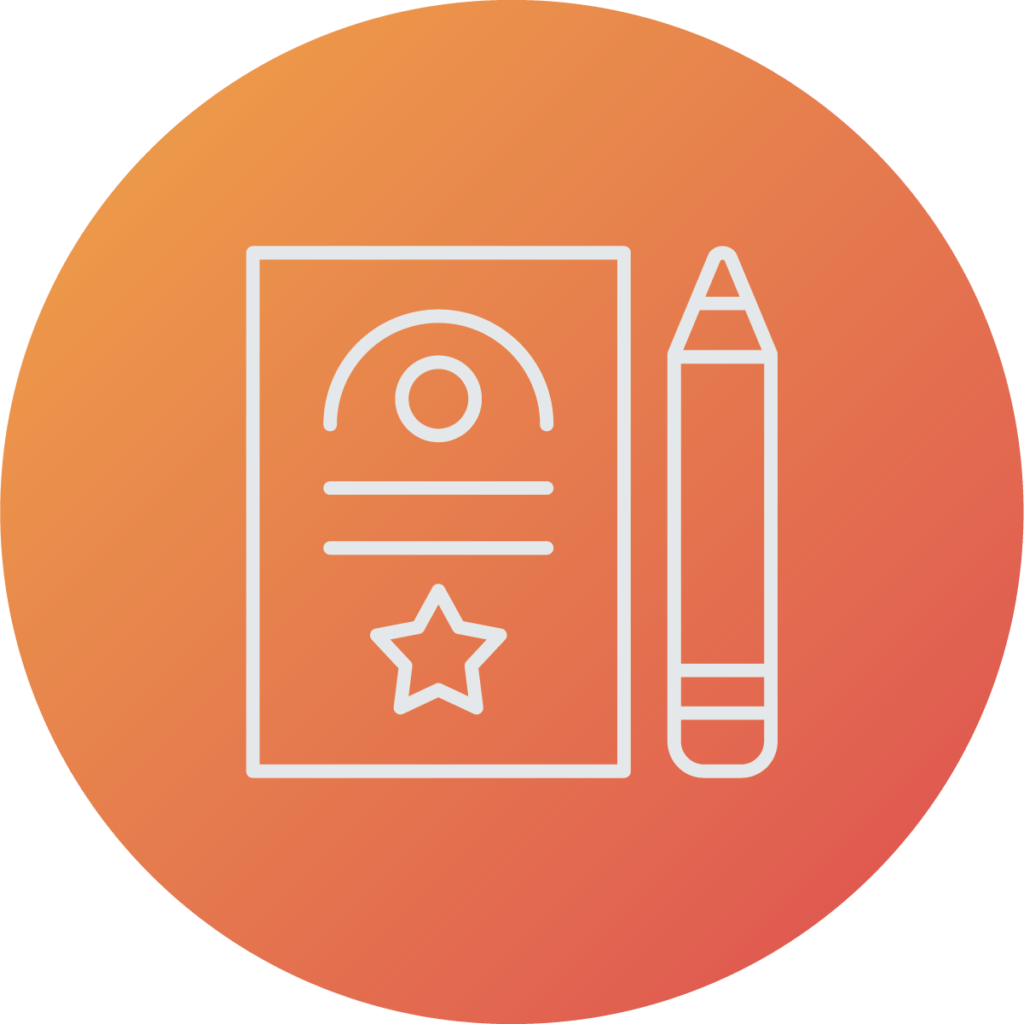 Customizability
Customizability is the foundation of personalization. By creating fields to store member details, you can build automated tasks targeted based on their data.
For example, a database that notes a member has also recently become a recurring donor can be configured to automatically send a special message thanking them for their additional support.

This personalized approach makes the constituent feel seen and appreciated, which makes them more likely to stay engaged long-term.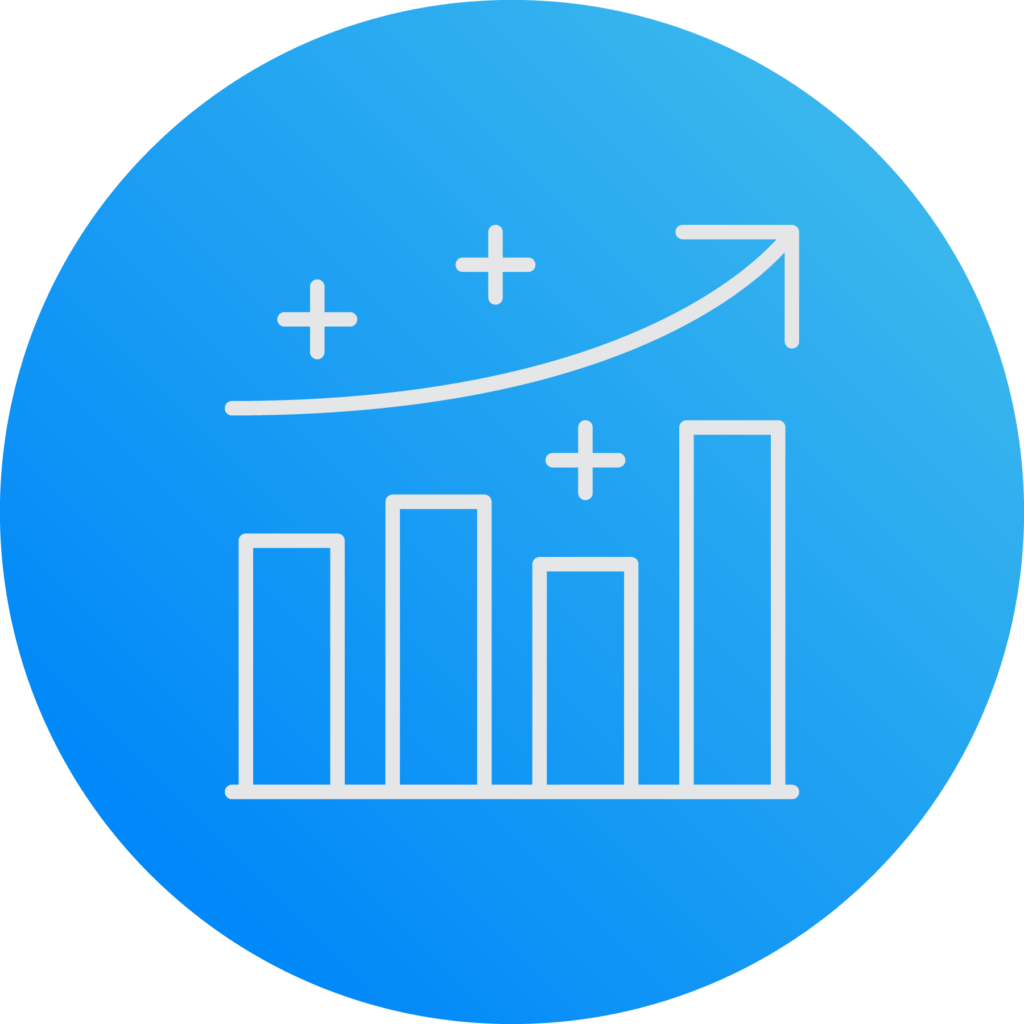 Reporting & Analytics
Reports that are customized to support your nonprofit's specific goals can provide the tools you need to succeed. They can show where your initiatives are paying off and where they can be improved.
You should be able to review information about membership trends, event attendance, email campaigns, and other actions using your platform's detailed reporting and analytics.
The software should offer some standard templates that all associations need as well as the option to customize reports based on organization-specific requirements.
What Else Can Membership Management Software Do?
The best membership software platforms don't just give you a place to store and analyze your member data: They also come with a whole host of capabilities like email and event management that let you create a one-stop-shop for your organization's work.
Here are some capabilities that you should look for when evaluating any membership management system:
Contact Management
Associations usually have a lot more than just members in their contact list. There's also data about members' history, affinities, and communications, plus information about relationships with businesses and other organizations!
The software you choose should allow you to manage the contact details of all your constituents and the businesses that your organization works with. It should also allow you to connect those relationships.
Events Management
Events are often a big part of what draws members to your organization.
Webinars, conferences, professional development opportunities, and all those other networking events require registration, payment processing, and attendance tracking.
Some software will allow you to integrate your event management platform or offer native tools to support this critical part of member management.
Email Personalization Tools
Members expect communication from their associations to be personalized to them.
At the same time, there are a lot of contacts your organization has to manage—and each one will receive their own messaging.
Customizing your communication will require the support of personalization options, member segmentation tools, and automated features.
Payment Processing
The software should allow you to process payments securely, including membership fees, event fees, and donations.
System Integrations
The average nonprofit uses about five platforms to manage its day-to-day activities.
The most effective membership database software will allow you to connect all those platforms so you can get a comprehensive look at your organization's performance.
Overall, membership database software should be easy to use, customizable, and provide the necessary tools to manage membership data effectively.
8 Top Membership Software Options and Their Features
There are many membership software options available on the market. The best combine database software with a constituent relationship management platform that makes it easy to use the information you collect. Here are some of the most popular options:
1. Neon CRM for Associations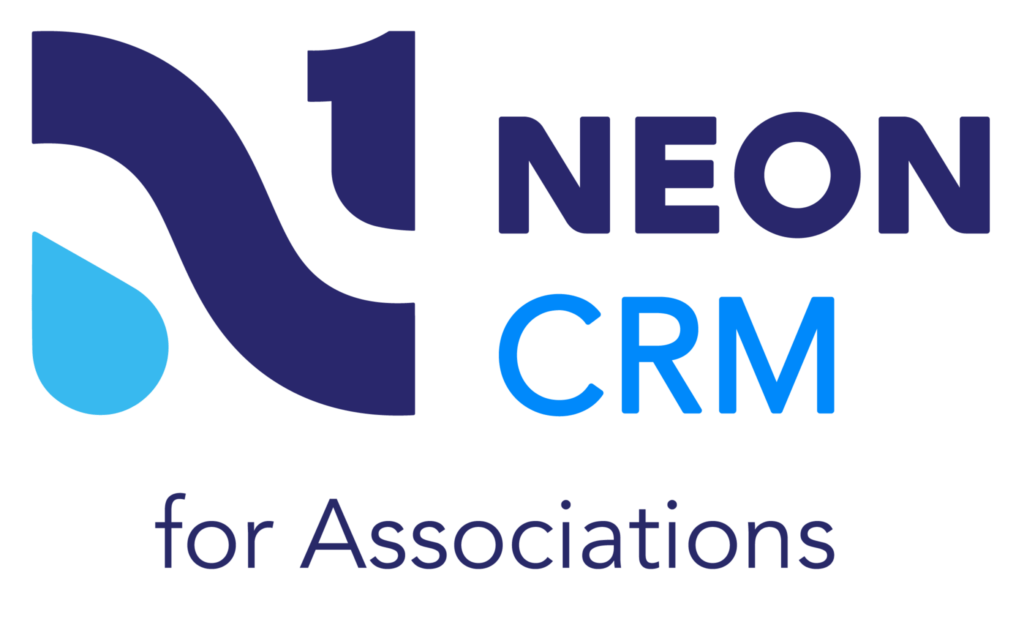 Neon CRM for Associations is a cloud-based nonprofit software designed to help organizations manage and streamline membership activities. It offers features like automated communications, member timelines and tracking, event, grants and volunteer management, and more.
Features
Pros
Cons
Event management

Email marketing

Extensive integrations and native options

Optional website builder

Payment processing

Reporting and analytics
Customizable features and dashboards

Robust reporting and analytics

Email personalization
Automated workflows

Unlimited users, forms, templates, and records

Revenue-based billing
Can be expensive for larger organizations

Steep learning curve for some features
Who is Neon CRM for Associations Best For?
Neon CRM is a great tool for small, midsize, and rapidly growing organizations.
2. Wild Apricot

This cloud-based solution offers a range of products that organizations can use to manage member data.
Features
Pros
Cons
Event management

Website builder

Payment processing

Email marketing

Reporting and analytics
Easy-to-use website builder

Robust membership management features

Good for event management

Customizable membership forms and invoices

Free trial
Limited customization options for website design

Limited integrations with other software

Limited reporting and analytics features
Who is Wild Apricot Best For?
Wild Apricot is best suited for small and midsize membership-based organizations.
3. YourMembership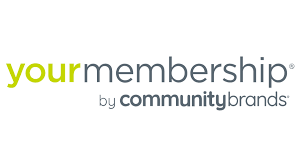 This platform bills itself as an all-in-one solution for managing all membership activities from events to eLearning and career growth opportunities.
Features
Pros
Cons
Event management

Email marketing

Online community

Learning management

Job board

Payment processing
Robust membership management features

Good for associations and chambers of commerce

Integrated online community for members

Built-in learning management system

Customizable registration forms
Expensive pricing options

Steep learning curve for some features

Limited customization options for website design

Limited design options for emails and forms
Who is YourMembership Best For?
YourMembership is best suited for professional associations, trade associations, and other membership-based organizations that require a comprehensive membership management solution.
4. MemberClicks

This is another cloud-based solution that bills itself as an all-in-one option. It also offers a range of companion software to help expand member management capabilities.
Features
Pros
Cons
Event management

Email marketing

Payment processing

Mobile-friendly design
Easy-to-use interface

Affordable pricing options

Customizable features

Integration with popular payment gateways
Limited reporting options

Lacks advanced features like campaign tracking and A/B testing

Integration with third-party tools can be limited
Who is MemberClicks Best For?
MemberClicks is best suited for membership-based organizations of all sizes, including associations, clubs, and nonprofit organizations.
5. CiviCRM

This is a free open-source solution for associations that helps with contact management, outreach, and event management.
Features
Pros
Cons
Contact management

Event management

Grant management

Free to use open source software
Customizable features

Comprehensive documentation and support community

Integration with popular CMSs like WordPress and Drupal
Steep learning curve

Requires technical knowledge to set up and maintain

Limited support options for non-technical users

Some features require add-on software for use
Who is CiviCRM Best For?
CiviCRM is best suited for nonprofit organizations with strong in-house technical teams.
6. Zenbership

Zenbership is another free open-source solution with a specific focus on eCommerce and subscription management.
Features
Pros
Cons
Event management

Invoicing and billing

Automated email marketing

Social media integration

Free to use open source software
Free basic features

Intuitive user interface

Customizable branding and design
Limited reporting options

Requires technical knowledge to set up and maintain

Lacks advanced features like A/B testing and campaign tracking

Some features require add-on software for use
Who is Zenbership Best For?
Zenbership is best suited for small and midsize membership-based organizations with technical teams who understand open-source software.
7. GrowthZone

This association software is another comprehensive solution that also incorporates sales funnel-based features.
Features
Pros
Cons
Contact management

Event management

Email marketing

Online directories

Invoicing and billing
Easy-to-use interface

Robust reporting options

Integration with popular payment gateways
Higher pricing options compared to other platforms

Limited customization options for branding and design

Some features require add-on software for use
Who is GrowthZone Best For?
GrowthZone is best suited for associations and other membership-based organizations that require a comprehensive solution for managing their membership, events, and marketing.
8. EveryAction

EveryAction is a web-based platform that's specifically focused on managing constituents for nonprofit organizations, political campaigns, and other advocacy groups.
Features
Pros
Cons
Contact management

Email and SMS campaigns

Advocacy campaigns

Event management

Reporting and analytics
Comprehensive member management

Integrations

Customizable dashboards and reporting

Political and advocacy focus
Learning curve

Limited customization

Cost

Limited events support
Who is EveryAction Best For?
EveryAction is best suited for nonprofit organizations, political campaigns, and advocacy groups of all sizes looking for an all-in-one solution to manage members and events.
Discover the True ROI of Membership Management Software
The best membership management software supports nonprofits of all types and sizes while still ensuring a customizable, personalized approach to building relationships with your community.
By focusing on features that allow you to automate tasks easily, you can gain greater insight into your membership, find new ways to engage your constituents, and build relationships that will ensure your organization grows and thrives for years to come.
If you're looking for a membership management solution, look no further than Neon CRM for Associations, which adds a suite of membership-specific features to Neon CRM's powerful nonprofit software.
It's the best membership management software for nonprofits aiming to make a bigger impact. To learn more, contact us.
Join the discussion in our Slack channel on connected fundraising