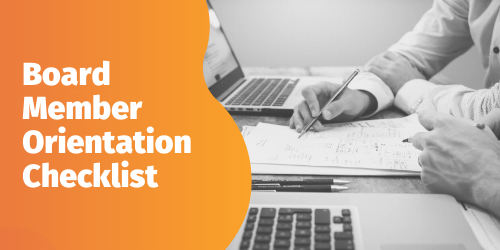 Get Your Copy Today!
According to the Nonprofit Leadership Study, the two biggest challenges that impact board effectiveness are establishing clear roles and expectations for board members and motivating board members to actively participate in fundraising.
We created this board member orientation checklist to help you solve both. The checklist provides the steps you need to ensure board members are dedicated and actively engaged.
This checklist is your first step to fostering more engaged, dedicated board members from initial onboarding and onward.
What You'll Learn:
How to onboard board member effectively
How to motivate your board members to actively participate in fundraising
How to establish clear roles and expectations for board members