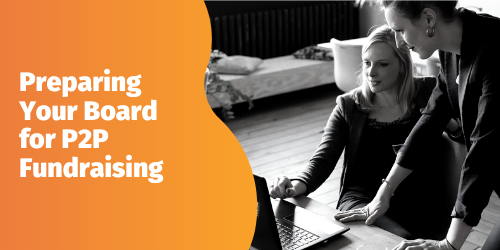 Get Your Copy Today!
According to a recent study, 72% of nonprofit leaders find it challenging to make sure their board members are actively participating in fundraising activities.
Now more than ever, you need to make use of your board's network. It's time to empower each member to become the expert fundraisers you know they can be.
A simple peer to peer campaign is the perfect starter fundraising activity for even the most hesitant board member. Use our tried-and-true steps for success and you'll have them raising money in no time.
What You'll Learn:
How to motivate your board to be the best P2P fundraisers they can be
Fundraiser promotion strategies to help them get the word out
Stewardship instructions that can help you retain your new donors