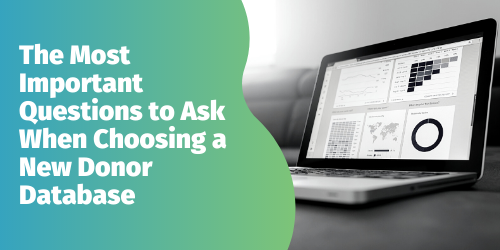 Get Your Copy Today!
There are a lot of donor database options out there. We know the choices can feel overwhelming — that's why we want to help you make the most informed decision possible.
Keep this resource hand during all your team discussions and software demonstrations. A lot of departments can benefit from having a CRM, so you can use this to make sure everyone is aligned before making the big decision.