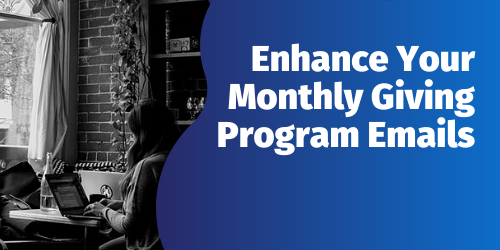 Get Your Copy!
A great monthly giving program is an essential part of any successful nonprofit. It's an excellent opportunity to give your loyal donors and supporters a chance to continue to support your mission and your nonprofit.
Whether your monthly giving program and recurring donor email campaigns need just a few tweaks, or you're starting from scratch, these email templates will give you what you need to leverage your emails and boost your monthly giving program results.
Make your giving program emails stand out with tips and tricks from the experts at Neon One, along with free email and letter templates to get you started on the right foot.
This guide includes the following free email templates to help you build your monthly program emails:
Appeal Email or Letter
Welcome Email or Letter
Appreciation Email or Letter
Resolicitation Email or Letter
Although many organizations prefer to launch monthly giving campaigns at the beginning of the year, this isn't always possible due to the time constraints of year-end campaigns. Don't let that stop you from launching your program at any time of the year. If you have the capacity to build out your monthly giving emails, there is no wrong time to launch your program.