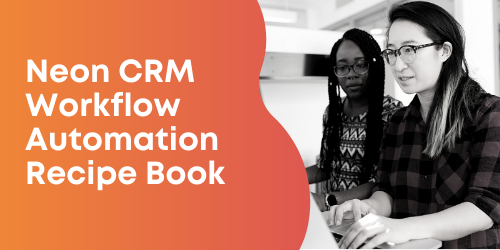 Neon CRM Workflow Automation Recipe Book
If your nonprofit isn't using automations, you're probably wasting a lot of your time.
With automations in your CRM, you're able to cut down the amount of time spent on repetitive tasks and focus on what matters: your mission. In Neon CRM, we call these automations workflows. Each recipe to make a workflow happen is made of three parts: triggers, targets, and actions.
Workflows are perfect for building donor segments, maintaining and updating your data, and connecting with your supporters.
We have 16 recipe ideas, so that you can automate:
Administrative tasks
Communication with donors and supporters
Prospect engagement and tracking
And more!