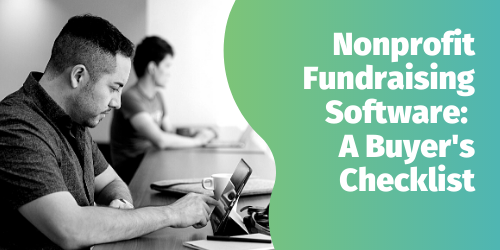 Get Your Copy Today!
Get the most out of your fundraising software contract.
There are a lot of nonprofit fundraising software options out there. We know it can be overwhelming — that's why we want to help you make the most informed decision possible.
It's essential to take the time and determine exactly what you and your team need and what problems you expect the software to solve, so you can clearly analyze the options available to you.
Use this checklist to guide both your team discussions and software demos, and you'll be sure to find the nonprofit fundraising software solution that works best for your team and organization.
What You'll Learn:
What questions you should ask your team before reaching out to software providers
What questions to ask potential vendors to find the best nonprofit fundraising solution
Tips you can use to find the type of nonprofit fundraising software that works best for your type of organization and workflow