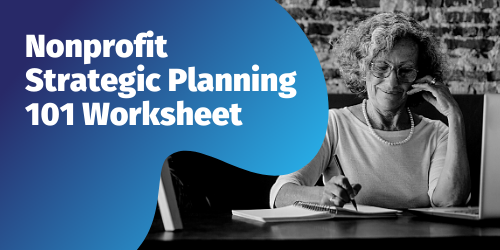 Get Your Copy Today!
Strategies are the specific approaches you can take to meet your overall goal as a nonprofit. Unsurprisingly, strategy is not something you should rush into. There are important questions to ask and data points to consider before development a full-fledged strategic plan.
Use this worksheet to shape your strategic plan into something you and your entire organization can stand behind, and before you know it, you will be ready to draft your official nonprofit strategic planning document.
What You'll Learn:
How to decide the goals, objectives, and audience for your strategic plan
What resources you need to create realistic, attainable goals
How to brainstorm effective strategies to draft your official strategic plan