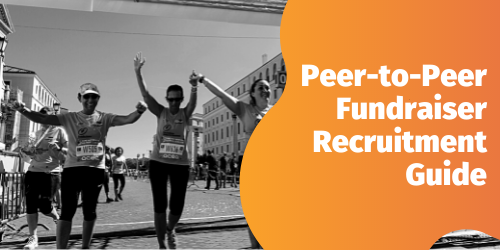 Get Your Copy Today!
Peer-to-peer fundraising gives your mission a familiar face for new and interested donors. Rallying advocates for your organization takes effort, but the strategy is proven — people are more likely to donate when asked by a friend.
Fundraiser recruitment is a vital, often missed opportunity, for peer-to-peer fundraising events. The more fundraisers you recruit, the more donations you receive. But it's not always as easy as it seems to turn your donors into fundraisers.
This guide will walk you through three key steps needed to find, engage, and track potential fundraisers.
What You'll Learn:
Paid, low-cost, and no-cost approaches to fundraiser recruitment and event promotion
Steps to develop a lead communication plan that excites and engages
What to do if your recruitment efforts are falling behind schedule