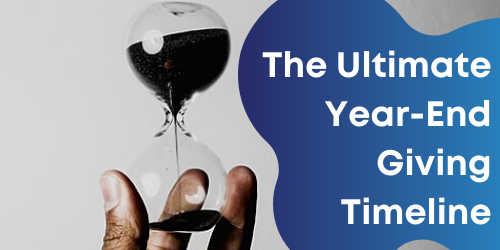 Get Your Copy Today!
We've got what you need to get ready for your end-of-year, now!
You already know that your year-end campaign is one of the most important campaigns of the year. In fact, data shows that 12% of all giving happens in the last three days of the year.
In this timeline and checklist, we'll teach your nonprofit how to standout this season and how to use your campaign to make meaningful connection points between your year-end campaign, GivingTuesday, and your year-round fundraising strategy.
Get weekly check-points and tips for:
Preparing your year-end fundraising campaign
Connecting GivingTuesday to your campaign
Segmenting your audiences to make the most impact
Because succeeding as a nonprofit is all about making connections. We're here to help you make those connections even stronger.
Tips brought to you by the Killoe Group & Neon One