About Mountain Playhouse
Mountain Playhouse is Pennsylvania's oldest professional summer stock theatre company.
What was once a gristmill is now a theater producing Broadway-quality comedies, plays, and musicals from June through October.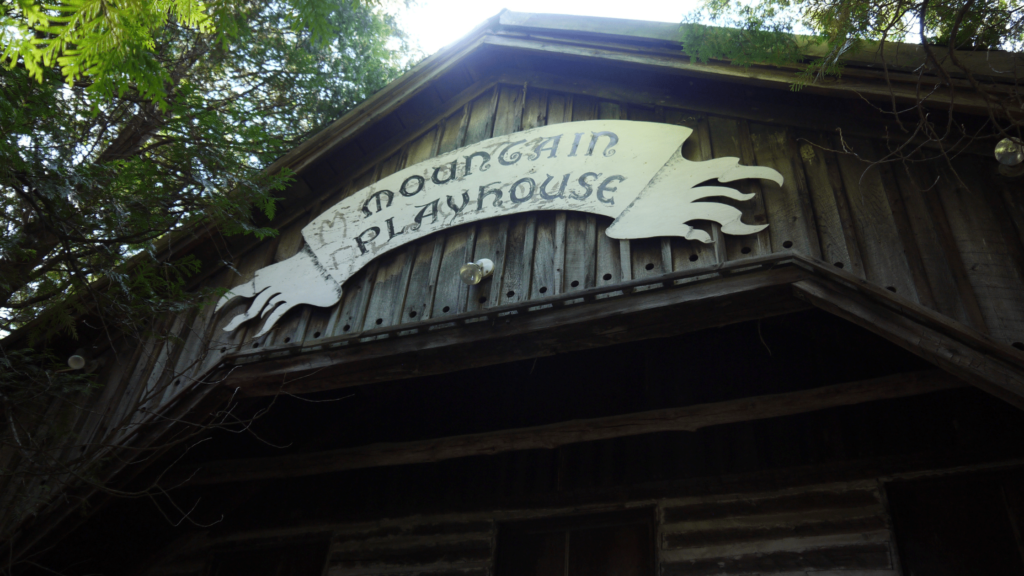 "Arts People makes my life so much easier. I don't have stress anymore."
Rhonda Eash, System Administrator
The Goal
The Mountain Playhouse team needed a flexible ticketing software that would check every box, including customizable group sales and ticket discounting options.
The Outcome
20% increase in overall ticket sales
After switching to Arts People from Patron Edge, Mountain Playhouse ended its 80th season with a 20% increase in overall ticket sales and a 9% increase in online ticket sales.
---
Their Arts People Solution
Arts People takes the one-on-one time to get to know you and your day-to-day operations. We tailor our product to support your arts organization's success.
Customizable Ticketing
Mountain Playhouse wanted a ticketing software that could handle various group reservation needs, ticket sales, and create special bundle discounts. Arts People delivered.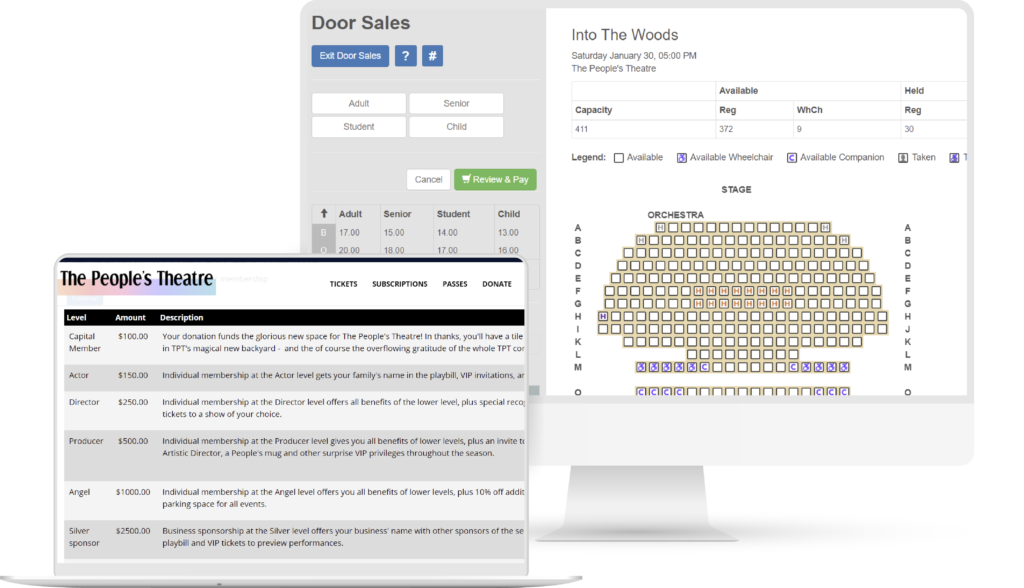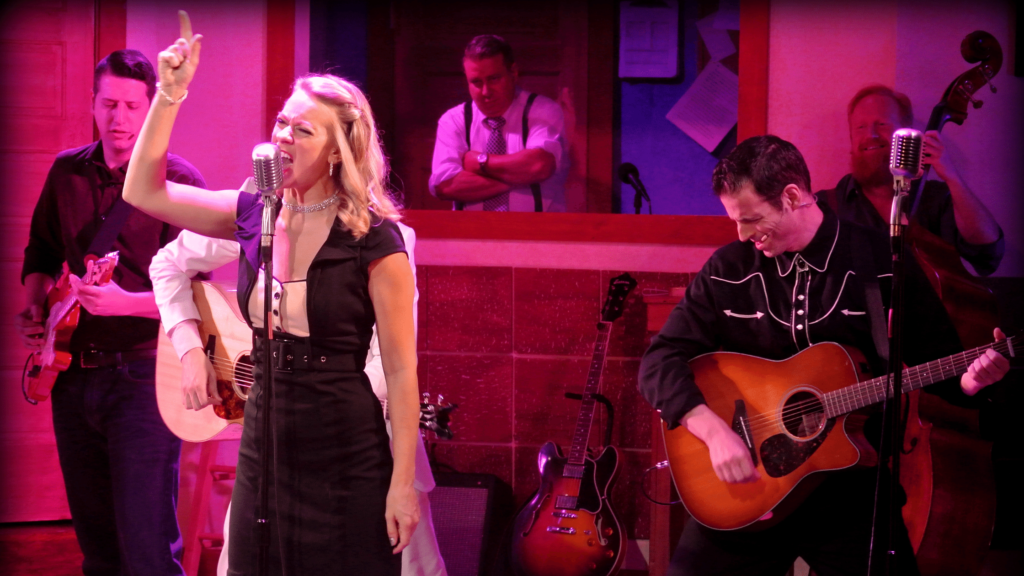 Web-based Database
Mountain Playhouse's Arts People software allows them to access all their information on one screen and from multiple devices. If the computer crashes, the show will go on.
Customer Service
Arts People connects their clients with an account manager on day one. That way, you have someone that knows the set up of your org to provide personalized solutions faster.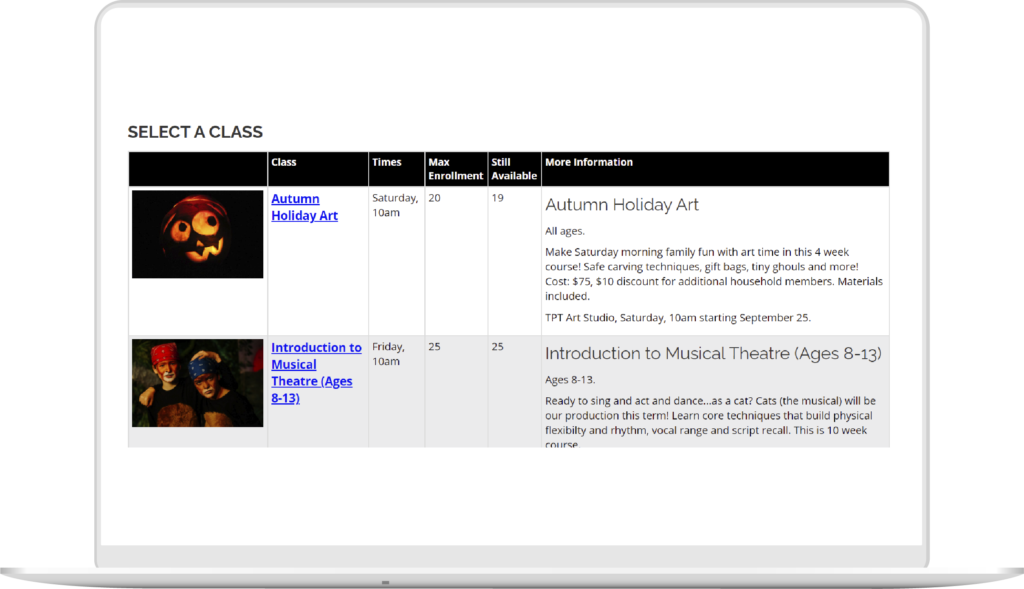 "Arts People was the only software that I found that could actually check off every box that we needed."
Rhonda Eash
System Administrator