CHOC Walk Reaches New Milestones with Neon Fundraise
CHOC saw an 8% increase in individual fundraising in 2018. One of the greatest motivators for this increase was their fundraising incentives, which encouraged supporters to hit their goals.
Each year CHOC creates a commemorative CHOC Walk pin and medallion with a new design and theme to incentivize participants.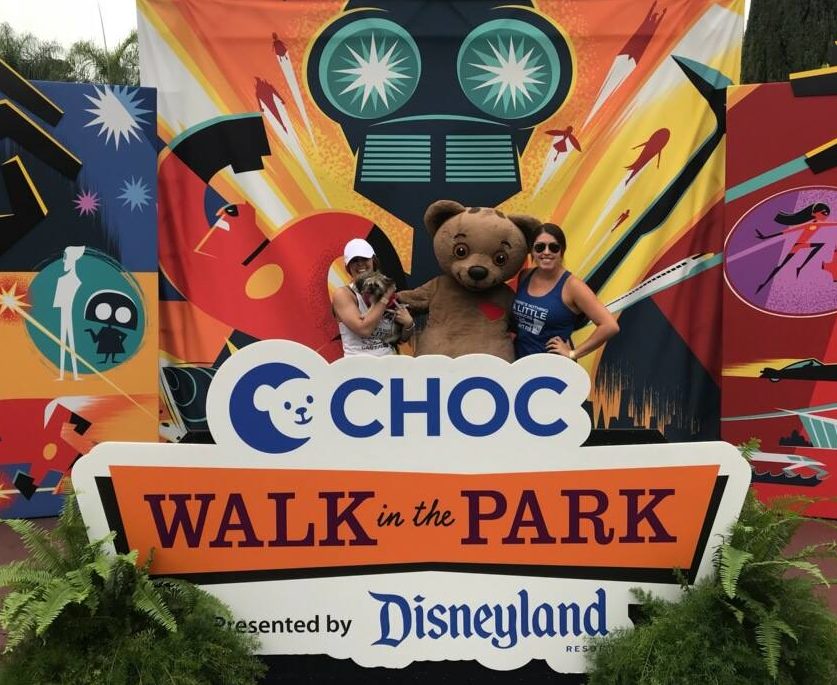 In 2018, it brought a Disney artist to help build excitement among its community. More people reached the $175 fundraising goal with these incentives than in any other year.
Customer Profile
Outcome
Neon Fundraise's registration process has saved CHOC staff hundreds of hours not having to help supporters on the phone

How CHOC Walk Boosted Fundraising Success
+17%
YoY Fundraising Growth
$500K
Increase in Total Amount Raised YoY
In 2018, CHOC Walk saw a $500,000 jump in its overall fundraising year over year. Among the many improvements instituted were:
Revamped email templates with Neon Fundraise's autoresponder to increase communication with recipient groups.
Coaching emails that helped motivate fundraisers to reach their goals and major milestones. Each email was sent to celebrate successes and encouragement to meet the next milestone.
Neon One is knowledgeable on current industry trends and key connections. We love that they are open to new suggestions and are able to adapt to our needs.
Ashely Loera
Senior Associate Director of Special Events at CHOC Children's Foundation
CHOC's Fundraising Solution
Neon Fundraise's registration process has saved CHOC staff many hours of training supporters over the phone.
Neon Fundraise's multi-registration feature has especially made family registration an easy process for CHOC supporters and fundraisers.
On top of the easy-to-use registration process, CHOC Fundraisers love the design and gamification features along with their custom-branded mobile app.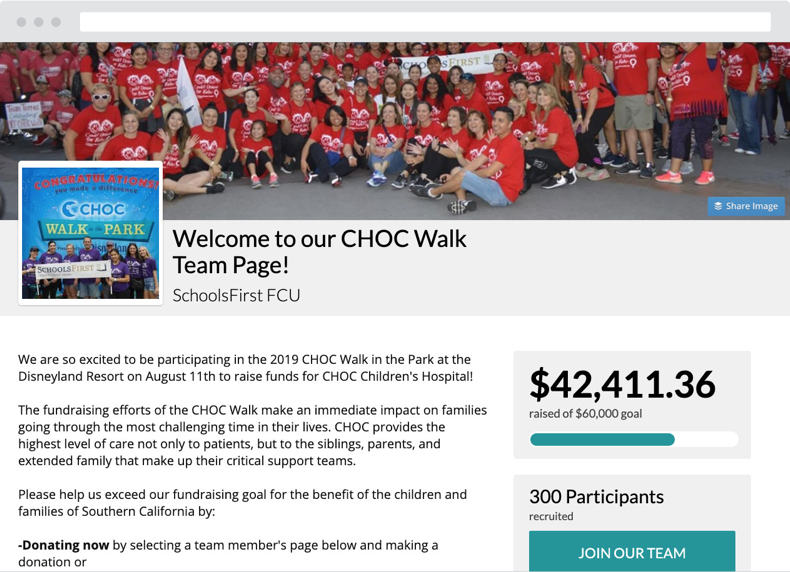 ---
Take your mission to new heights with Neon Fundraise, a full suite of digital fundraising tools that can support anything from a single campaign to complex, national events.