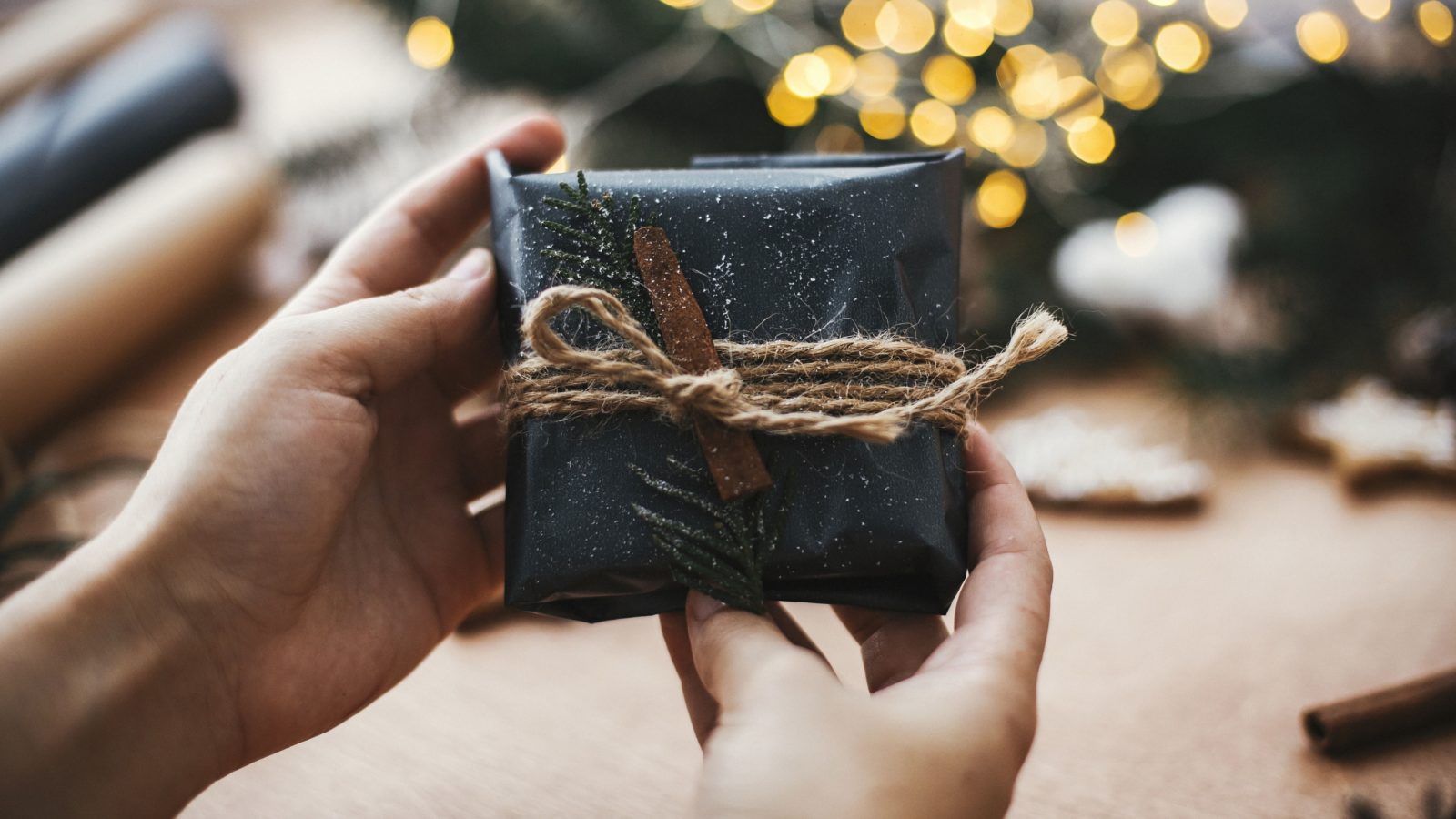 Did you know nonprofits raise 26 percent of their annual revenue in December? That's why the end-of-year giving season is such a critical time for the social good sector. And, while it might be tempting to rely on the giving season's natural inertia, having a smart strategy in place will help you ride the generosity wave even further.
As nonprofits and donors alike make a mad dash towards the December 31 finish line, your nonprofit's giving season campaign can stand apart by implementing these ten tips and strategies. Are you ready?
When (and What) Is the Giving Season?
The giving season is the period during the end of the year when donors are most likely to give. It usually encompasses the final few months of the year: October, November, and December.
The heart of the giving season is the time between GivingTuesday and December 31. We already mentioned that 26% of all giving happens in December, but did you know that 12% of all giving happens in the last three days of the year?
So the very end of the year is clearly important, but the earlier months are important, too! And you know what? January's no slouch, either!
That's why a fully-fledged giving season campaign should start warming donors up as early as September and conclude with thank-you messages and impact statements in January.
Consider that your first giving season tip. Now let's get to the rest of them!
1. Know Your Audience
Before you can send effective appeals to your donors, you have to understand them. That is going to mean diving into past donor behavior, especially donor behavior in the last few months or the past few years.
Dive into your nonprofit's CRM and start pulling reports to analyze past trends and data. What were your best months or best days for giving? What messages best resonated with your supporters? What channels resulted in the highest levels of support?
You can use the answers to these questions to map out this year's giving season campaign.
And don't forget to segment your donor lists! Different types of donors—age, gender, gift size, frequency, type or level of involvement, etc.—probably have different giving habits and respond to different types of messages.
The better you understand your audience segments, the better you can tailor your campaign messages to speak directly to them!
2. Storytelling for Impact
When you are planning a campaign, you're doing more than just writing out a series of appeals. You are creating a compelling narrative that will connect with donors and inspire them to support your cause.
One of the keys to nonprofit storytelling is creating a sense of connection between the support you're asking for and the lives of those who will be impacted by it. That's why you should focus on real-life examples of how your nonprofit's work has positively affected people in your community.
Resist the urge to focus on impressive-sounding statistics over individual stories. The identifiable victim effect has found that people are much more likely to empathize with a single person than a large group of people.
In other words: Telling one person's story will have a far greater impact on your donors than trying to tell the story of dozens or hundreds of people. Just make sure that you're being ethical in your storytelling practices and involving any constituents in how their story is being told.
You can also use your various communication channels (email, direct mail, social media, etc.) to share a single story far and wide while also preserving your fundraising team's time and resources. If you have a great story, don't be afraid to re-use it.
A great story that shows donors how a single donation can make a real impact in a person's life is worth its weight in gold. To learn more about honing your storytelling skills for maximum impact, check out this Neon One webinar on next-level storytelling tactics for nonprofits.
3. Leverage Social Media
While many of your appeals are going to come from email and direct mail channels, social media still has an important role to play in fundraising. Use your social media channels to keep donors engaged and excited about sharing your mission.
The keys to nonprofit social media strategy are two-fold:
Regularity: Make sure you are posting on a regular schedule. It doesn't have to be daily—it could be three times a week, so long as it's consistent. Create a content calendar that helps you plan and schedule posts. You can use some of these popular content calendar apps to help you!
Goal-Oriented Posting: Why, exactly, are you posting on social media? It's a question we've all asked ourselves at one point or another. But for your nonprofit, any post should have a specific goal tied to it—a goal that will usually translate into your call to action (CTA). A goal could be as simple as raising awareness and spurring engagement via likes, shares, and comments. But, if you don't have goals at all, you're just posting to post. And that never works.
Make sure you are keeping tabs on your various social media channels and focusing on the ones that are used by your audience. If your supporters are all on Facebook or Instagram, putting a ton of effort into your TikTok channel—while fun—probably isn't a good use of time unless your goal is to reach newer, younger audiences.
Lastly, incorporate multimedia elements into your posts. Photos and videos will get people more excited than text-only posts. Building a custom library of original photos and videos that you can use throughout your campaign (and beyond) is a great idea.
If you're planning posts for the GivingTuesday portion of your social media campaign and need some help, check out the social media templates we've shared in the article below:
4. Harnessing the Power of Peer-to-Peer Fundraising
With a peer-to-peer fundraising campaign, you empower your biggest supporters to share your work and your mission while raising funds from their personal networks. Supporters can make for the best advocates, and that's the secret sauce that can make a peer-to-peer campaign a valuable year-end tactic.
While adding a robust peer-to-peer element to your campaign can be a total game changer, it's not something to be taken lightly. Fundraising campaigns are complicated enough, but peer-to-peer campaigns introduce dozens of new elements, from participant recruitment to coordination to creating dozens of different campaign pages and sub-pages, etc.
But the biggest lift comes from creating participant support assets that your peer fundraisers can use in their campaigns. Appeals, email templates, social media posts, image toolkits, fact sheets, impact statements—you'll be creating even more assets for a peer-to-peer campaign than you would for a regular fundraising campaign.
It's a lot! If you're going to do a peer-to-peer fundraising campaign this giving season, it's a good idea to arm yourself with software that can streamline the process and give you the tools that you and your supporters will need to make a big splash.
Neon Fundraise is a full-suite fundraising platform with peer-to-peer functionalities that will make mounting your campaign a (relative) breeze. Click the button below to learn more about Neon Fundraise and schedule a demo.
5. Optimizing Your Website and Donation Forms
Once you have inspired a donor to make a gift during giving season, the last thing you want is a laggy website experience or a cumbersome, confusing donation page to sap that inspiration.
That's why you should make sure your nonprofit's website and donation page are both streamlined for a quick, seamless giving experience!
Make sure your donation page is added to the upper right-hand corner of your nonprofit's site as a bright button that stands out from the rest of the page. And, before the giving season begins, double-check that your website's site speed and loading times are up to snuff.
When it comes to the donation form itself, create a special donation form specifically for year-end giving and add branding that matches your campaign. By employing a multi-step donation form, you can also help ensure that donors aren't turned off by a wall of fields to fill out.
And don't forget to optimize both your website and your donation form for mobile devices!
There is so much you can do to improve both your website and your donation form. To learn more about website optimization, download our comprehensive website optimization action plan.
And for more information on donation form best practices, check out this article about how all those practices are incorporated into donation forms in Neon CRM.
6. Participate in GivingTuesday
GivingTuesday is a global day of generosity that truly does inspire: In 2022, donors in the U.S. alone gave over $3.1 billion to charitable causes! GivingTuesday always falls on the Tuesday after Thanksgiving. In 2023, that's November 28.
GivingTuesday can be the perfect forum to kick off your end-of-year giving campaign. When done right, it can provide the jump start that any campaign needs to really build momentum.
Even if you begin your giving season campaign prior to GivingTuesday, the visibility it provides is too good to pass up. You can use it to fund a specific program or goal for the following year.
Need help building your GivingTuesday campaign? Our GivingTuesday Resource Center has everything you need, from checklists and planners to a whole host of GivingTuesday templates for your team to use and adapt as needed. Head on over and download our GivingTuesday Toolkit today!
7. Don't Leave Out Your Board!
Nonprofit board members have a ton of different responsibilities—but fundraising is one of the most important ones! If you are leaving your nonprofit's board out of your Giving Season campaign planning, you're basically tying one arm behind your back.
When you get your board involved, approach it as a collaboration. Listen to their ideas for how they can contribute to your fundraising activities and what your overall strategy should be. Ask probing questions to see what avenues they might have open to them that they hadn't previously considered.
Once you and your board have a plan in hand for how you want to approach the giving season, set fundraising goals for each of them to hit. Tailor these goals to their specific talents, networks, and enthusiasm levels.
If you are running a peer-to-peer fundraiser, your board members should (hopefully) all be excited about participating. Each board member can run their own personal campaign and appeal to their networks for support.
If you want to really have fun, you can encourage some friendly competition between your board members about who can raise the most money. No matter who comes out on top, it'll be your organization that wins big!
8. Thank Your Donors and Demonstrate Impact
Building relationships with new donors and encouraging them to give is a painstaking process that requires personalized attention. But, if you want a new donor to become a returning donor, there are two things that you always, always have to do:
You have to thank them for their first gift
You have to show them how that gift made an impact.
For a year-end campaign, this is the "January" portion. While you should be promptly sending all donors a donation receipt with a quick thank-you message attached, January is the time to send a longer, more thoughtful message of appreciation.
But not always! Sorry for the quick aside, but this is an important factor to note: If someone gives a gift on GivingTuesday, you want to make sure you thank them before you send them your end-of-year appeal. Being asked for a second gift before you've been thanked for the first one will leave them with a bad taste in their mouth.
Okay, back to our regularly scheduled blogging:
That thank-you letter should be the first message in a longer welcome series that (among other things) demonstrates to new givers how their gift is making an impact on your mission. This is another area where the "identifiable victim" effect comes into play: Focus on how their gift affected one person, not how it enabled your nonprofit to serve many.
If you need help creating a compelling thank-you message, here are some templates to help you get started:
9. Measuring and Analyzing Results
Once the giving season is wrapped up, you'll want to take stock and see how your team performed. You'll also want to dig deeper into your data to see if there are any greater insights you can apply to figure campaigns.
How did your campaign stack up against your goals? When setting your giving season campaign goal, choosing goals that are S.M.A.R.T. (Specific, Measurable, Attainable, Relevant, Timely) will really help you assess your performance. At the end of the giving season, it'll be easier to evaluate your progress toward concrete goals than vague milestones.
Here's another question: What KPIs (Key Performance Indicators) are most important to your nonprofit? Aside from total dollars raised, are you tracking average donation size, donor retention rate, donation page conversion rates, or email benchmarks like open and click-through rates?
Look for the trends that arise from your data. Was one appeal or subject line more successful than others? Was there a step on your donation form where people dropped off? Was there one particular channel that really delivered? The answers are there, you just have to find them.
Take the lessons you learned in this campaign and apply them to next year's campaigns. If you continue refining your fundraising tactics with every appeal you send, you're pretty much guaranteed future success.
Email is an increasingly important part of nonprofit fundraising. That's why we dug into the data from over 37,000 individual campaigns sent by Neon One clients in 2022 to identify nonprofit-specific email benchmarks that you can compare against your own work.
Sound interesting? Download The Nonprofit Email Report: Data-Backed Insights for Better Engagement to get the full story!
10. Cultivating Donor Relationships
Giving season campaigns are a great time to add new and first-time donors to your organization's rolls. But, unless you want them to turn into one-and-done donors, you need to implement a donor stewardship plan that will encourage them to give again (and again).
A donor's journey from first-time giver to long-time supporter starts with item #8 on this list: Thanking them for their support and demonstrating impact. From there, you should be sending them regular communication updating them on your work and encouraging them to get involved. Classes, volunteer opportunities, charity events, or even just sharing a Facebook post are all ways to get new donors more engaged in your work.
Personalizing your donor communications will go a long way toward creating a deeper relationship with both new and returning supporters. By segmenting your email lists and using personalization tokens in your emails, you can send messages that are addressed directly to your supporters and speak about the parts of your mission they care most about.
The giving season may only encompass the last few months of the year, but donor stewardship is a year-round task. If you'd like to read more about some time-tested donor engagement strategies that will help retain new donors and grow your overall supporter base, check out the blog below:
'Tis the Season for a CRM
The giving season is somehow both a sprint and a marathon. It requires speed and flexibility while also calling for deliberation, endurance, and careful planning. And, while the ten tips laid out in this article will all help your nonprofit end its year strong, they'll make a much bigger impact if you have the right nonprofit CRM to pair them with.
That's where Neon CRM comes in. It's a full-service CRM and donor management platform that helps you manage donor records and memberships, send emails, collect donations, analyze and segment your lists, hold events, and more. With Neon CRM at your back, your giving season campaign will be breaking records in no time.
If you'd like to learn more, you can join one of our regularly scheduled 30-minute group demos or you can click the button below and schedule a 1:1 demonstration of everything the system can do. We look forward to hearing from you!
Join the discussion in our Slack channel on connected fundraising